Digital Transformation and Digital Adoption
The Fundamentals of Product Management
by Team Userlane
1 year ago
・
8 mins
Products don't miraculously come into being. 
Even Apple, which has incredible market influence and an extensive budget, averages between 2 and 3 years for the development of each iPhone.
Why? Because, as with many aspects of business development and growth, there's a process to complete and boxes that need to be ticked.
Before a product (whether physical or digital) is ready to be delivered to its end-users, it has to be designed, prototyped, and tested. With 30,000 products being launched every year, for yours to have the best chance of success, it needs to be flawless.
That's where the basics of product management come in to save the day.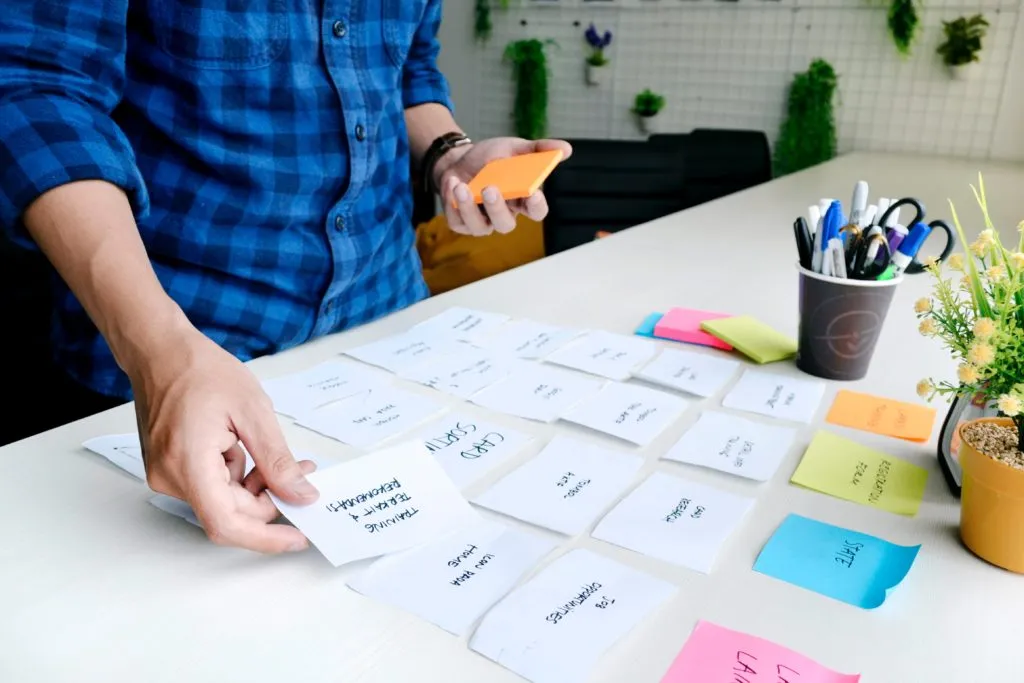 What is Product Management?
Product management is the planning and execution of the entirety of a product's lifecycle. 
Why is Product Management Useful?
From the very moment an idea is formed until a purchase has been made, products are constantly evolving.

Product management combines the goals of the business (making a profit) with the needs of its consumers. The process involves the combination of both people and technology to fine-tune a product into perfection. 
What Does a Product Manager Do?
Most businesses will take at least 6 months to develop a product. During this time, a lot happens, and it's usually difficult to keep track of it all.
Product Managers take responsibility for guiding a product to the market by planning, strategizing, and coordinating. They set goals, outline budgets, and measure performance indicators.
As a product moves from department to department, the Product Manager is there to ensure every employee is aligned with the overall vision. They are an executive, a developer, and a salesperson all in one tidy package.
Activities of a Product Manager
Product Managers have an enormously wide job scope. 
One day, they could be brainstorming with the Product Designer, and the next they could be working with Product Testers to review and analyze data. They may attend focus groups, identify product weaknesses, and speak with prospective customers… all in the span of a week. 
Their one goal is to create a product that's worth buying and need to wear many hats. Most Product Managers will have a background in Marketing, Data Analytics, and People Management.
A report from McKinsey & Company states that Product Managers:
Spend 18% of their time defining product strategies.
Spend 12% of their time engaging with customers and partners.
Spend 8% of their time reviewing data and metrics.
Spend 4% of their time researching the market and competitors.
Spend 2% of their time designing pricing and packaging.
Spend 5% of their time coaching and driving team engagement.
Spend 10% of their time planning and maintaining a product roadmap.
Spend 12% of their time collaborating with different departments.
Spend 14% of their time defining product requirements.
Spend 15% of their time collaborating with designers.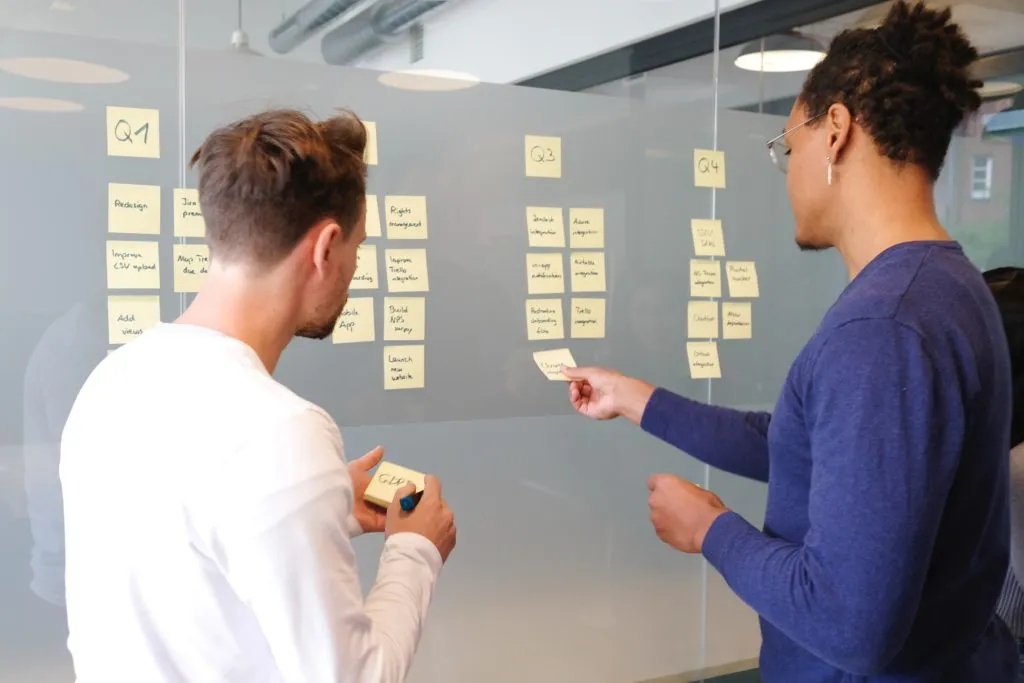 Why Do You Need a Product Manager?
Having a Product Manager isn't a luxury. It's a necessity.

Launching a product can cost anywhere between $10,000 to $1 million. That's a lot of money on the line.
Factor in the time your employees spend creating and developing a product, and the marketing budget you'll inevitably give your team, you need a surefire way to ensure a product is successful and well received by your customers.
Enter Product Managers.
Unlike many of your employees, Product Managers only have one thing to focus on. They're unlikely to get distracted and will be motivated to keep everyone else in check, boosting productivity and accountability across the board.
While other departments deal with a variety of tasks, Product Managers remain determined to get the job done. Subsequently, their work allows them to drive long-term business success. 
What's more? Without a product manager, businesses report:
going over budget
miscommunicating
bad customer experiences
missing deadlines
struggling to get products ready for launch.
Is that a risk you can afford to take? 
What Does Effective Product Management Look Like?
Effective product management would run to a clear and organized schedule. It would place the needs of customers at the forefront and have employees working towards the same goal. When a product launches, it would have a concrete sales strategy and a decent profit margin.
Much of this is only possible by the two main fundamentals of product management.
Step 1: Hiring a Full-Time Product Manager
Before you can start developing a product – or preparing it for the market – you need a full-time manager willing to take a "hands-on" approach. They'll then oversee the whole process and make sure nothing gets missed. 
Step 2: Investing in Software as a Service
Product management is already hard enough. But, with the use of software, it gets easier. 
Product management trends reveal that successful products are ones backed by technology. Software helps make the process more efficient and can be used to automate task assignments, share internal communications, provide reminders, and enable cross-department coordination.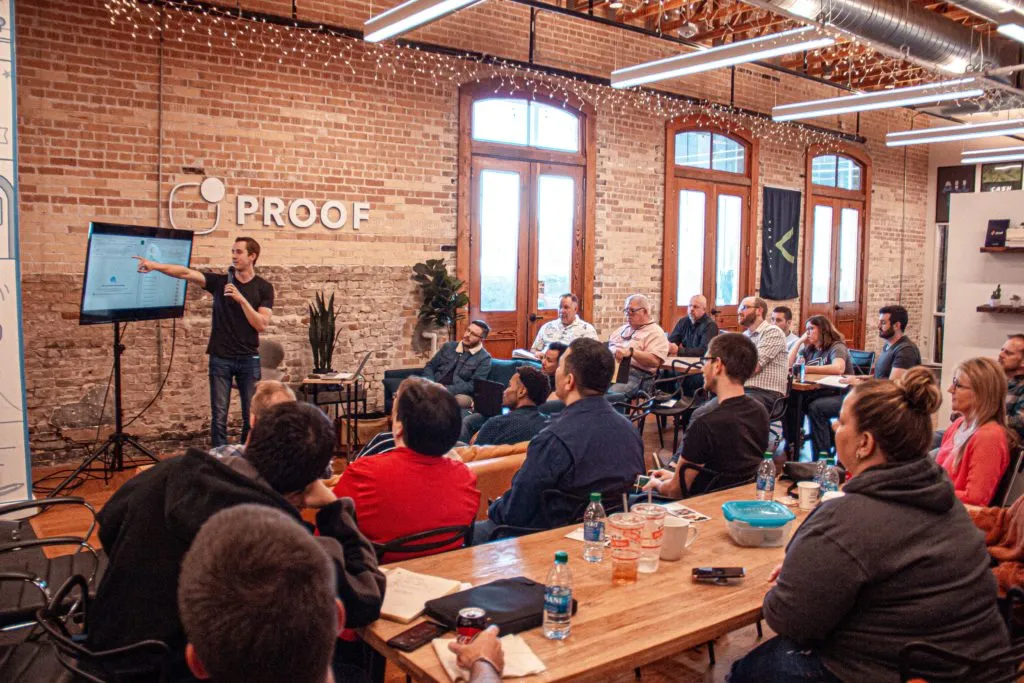 5 Product Management Fundamentals 
Those aren't the only two factors that drive success. If only it was that easy.

There are other fundamental product management concepts that can make or break the entire process.
Product Management Fundamentals #1: Customer Insights
Without a detailed understanding of the needs of your target audience, products can't be designed with a solution in mind. Comprehensive insights (such as 360° customer personas) are a fundamental part of product management and allow a business to get to the root of the problems faced by their customers.
Use Case of Customer Insights in Product Management
One example of this is the market research conducted by a start-up firm in education services. They might realize that the majority of available resources in the market simply aren't accessible for people with disabilities. The Product Manager might then suggest creating a mobile app that scans text and resizes the font, changes the print, or reads the words aloud.
Product Management Fundamentals #2: Creating Roadmaps
Another thing fundamental to product management is the design of a clear and concise product roadmap. 
This involves creating a visual demonstration of the goal that needs to be achieved, the KPIs to measure, the deadlines to meet, and the progress made by each team. Product roadmaps are great for organization and can reduce wastage and increase productivity. 
Product Management Fundamentals #3: Adding Value
ROI is important to every business. So, Product Managers need to decipher where they can add value to their product for premium pricing. This could include brand development, gamification, rewards, impressive customer service, or extra investment in user experiences.

Case Study of Adding Value in Product Management
Louis Vuitton has recently gone viral on TikTok for being able to sell their bags 800%-2000% higher than their manufacturing price. This is all down to the brand they've built. They target customers who feel vulnerable with FOMO and give them the opportunity to feel validated and special. 
Product Management Fundamentals #4: Collecting Feedback
Another fundamental element of product management is scheduling time to collect feedback. 
This includes:
Hosting customer focus groups.
Sending products out for review.
Conducting anonymous surveys.
If even one person has a complaint about the UI and UX of a product, then this should be seen as a warning flag. Something isn't right. 
Product Management Fundamentals #5: Being Proactive
Collecting feedback is all well and good, but the data received needs to be acted upon. Only 55% of products are released on the day originally intended due to a variety of issues identified in the testing stages. Delivering something to the market with flaws isn't in anyone's best interests, and Product Managers have to take criticism "on the chin" and find solutions.
Product Management vs Project Management
Many basics of product management are confused with those of project management, though they are two completely different roles. Product managers focus purely on getting a product ready for launch, and a project manager makes those goals a reality.
The Fundamentals of Product Management – FAQs
Are you looking to recruit a product manager or become one yourself? Here are some FAQs that you may need to know before you proceed. 
What are the 3 areas of product management?
Discovery, planning, and development. These are all a core part of a product's overall lifecycle.
What are the main tasks of a Product Manager?
Product Managers spend most of their time conducting research, designing strategies, communicating goals, and coordinating the ongoing development of a product.
How do you become a Product Manager?
There are a variety of product management skills you'll need to add to your CV. These include an in-depth understanding of data, strategic thinking, and some basic business management knowledge.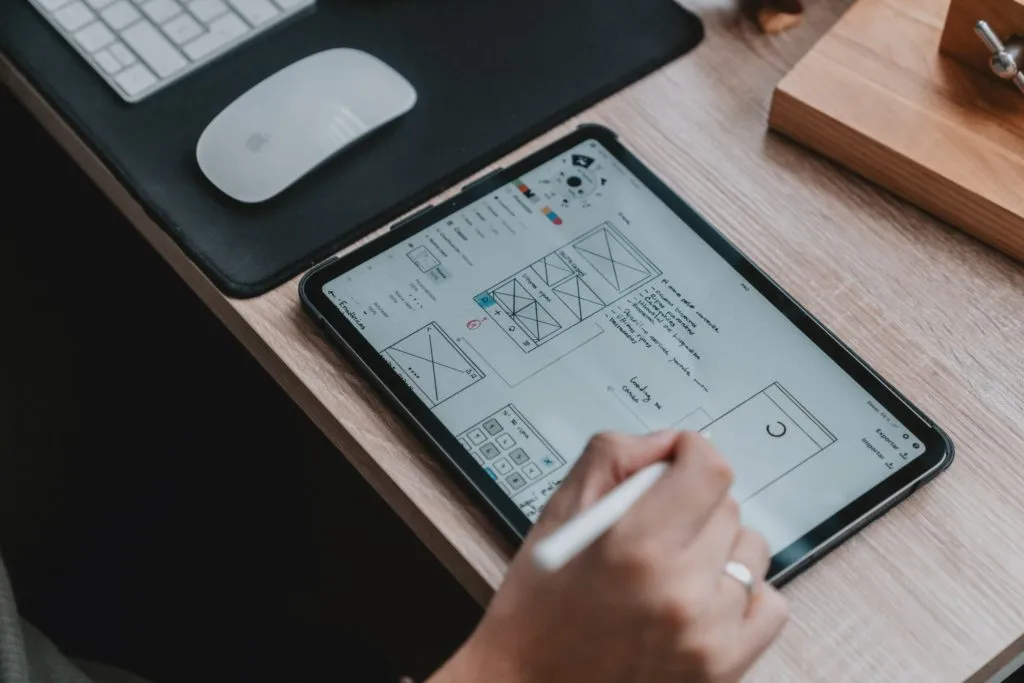 Making Product Management Easier through Userlane
Product Management is an incredibly complex role. 
However, it's made much easier using a variety of software and digital tools.

For your employees to manage the lifecycle of your products, then you first need to give them the resources required. 
Digital Adoption Platforms are a great addition to any complicated server or system that requires users to navigate a variety of features.

Request your free trial today.
New to Userlane? Take a step in your software adoption journey and join the pool of our happy customers.
About the author:
The Userlane team brings you digital adoption insights, product updates, and plenty of onboarding and engagement advice for user-centric businesses.