Digital Transformation and Digital Adoption
How to Create a Successful Product Roadmap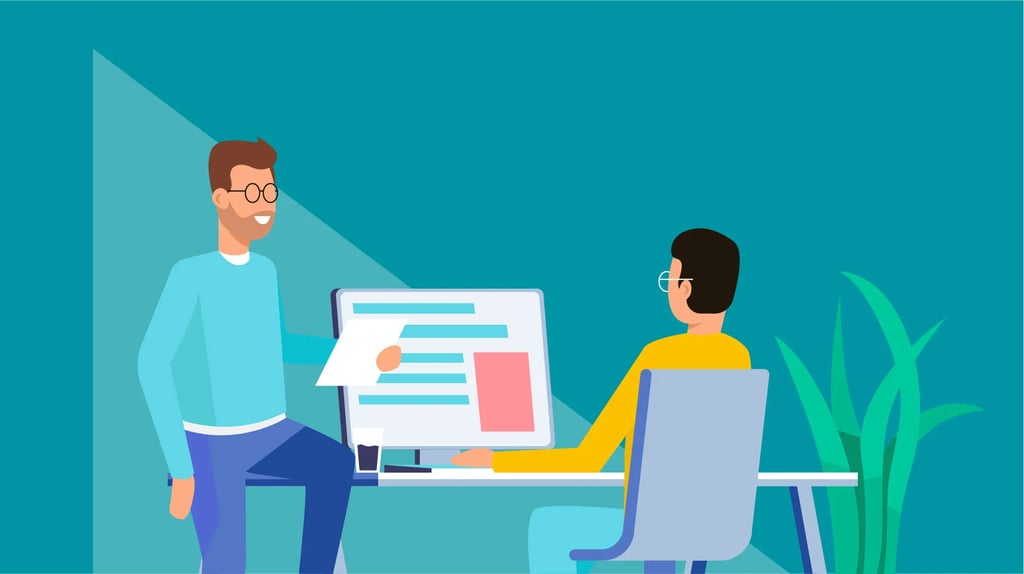 by Team Userlane
5 years ago
・
8 min.
Building a product is both an art and a science, and what separates successful products and the teams that launch them from those that are unsuccessful is a well thought out product roadmap. Especially now that many SaaS businesses opt for a fully product-led go-to-marketing strategy.
In fact, a product roadmap is THE single most important document you will ever produce in a SaaS company. The roadmap is essentially the heart and soul of your company strategy.
A report by Nielsen states that of the 3,000 new products that are launched every year, only 15% of them are truly successful. This doesn't come as much of a surprise if you consider the constant demand from users for new features in today's modern world of tech and the plentiful and buzzing ideas of product managers. When it comes to prioritization, it's often a tug of war.
In this blog article, I will outline three things that you, as a product manager, should know about creating a product roadmap that holds water and how you can make sure it will meet all your business objectives by looking at some successful SaaS company examples. Bare with me for a few paragraphs, and I promise your next product strategy meeting will be a cakewalk!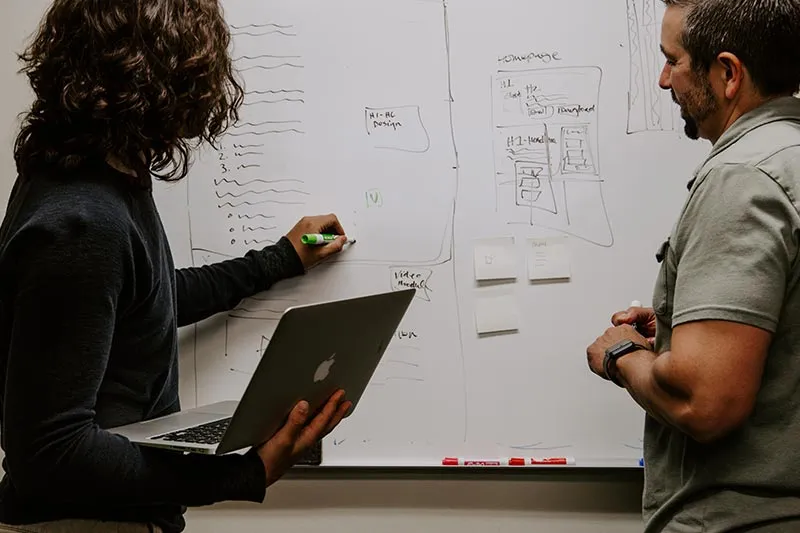 So, What Is A Product Roadmap?
Even though I'm pretty sure you're more than familiar with the concept of a 'product roadmap', it is worth spending a few words trying to formalize the idea and looking at it from a very specific angle.
A product roadmap is not a project management tool that defines tasks, deadlines, and goals. After all, it's not called a map for nothing: it's pretty much like an actual map that you would use to navigate your way to your destination (or, in this case, goals).
It provides information regarding the direction of your business strategy and a link to the business objectives your product needs to serve. It's essentially a glimpse into the future of your corporate strategy (after all, the product you develop needs to meet the requirements of a specific target persona in a detailed market).
Your roadmap is a summary document that guides the product management team to what's next, what new ideas/features need to be incorporated, and what needs to be prioritized in order to provide maximum value to your target group. Additionally, the document needs to be used to provide useful insights to all the external stakeholders in your organization and indicate the direction you're going in.
A product roadmap aligns all internal and external stakeholders with the same goals, provides a strategic framework, and serves as the center point for every product-related discussion and decision. It encourages organizations to think long-term and be more deliberate about product development, thus creating more value for customers.
Don Stoddard, a longstanding Product Management Executive in the B2B software industry, believes that in the very best companies, roadmaps support key objectives with very specific measures impacting the business.
What You Need to Know to Improve Your Product Roadmap
As a product manager, there are probably some things you wish you had known before creating your very first roadmap. But let me add three ideas that might help you to improve your product strategy and create an awesome and successful product roadmap.
1. Teamwork (and Communication) Is Crucial
But not just any team but a team that is agile, flexible, open-minded, and passionate. Now, it may sound like a systematic and straightforward process, but as every product manager knows, building a product roadmap comes with its challenges and can prompt a lot of questions that need answering and discussions that have to take place across the organization.
B2B product managers will be particularly familiar with the challenges because the internal and external environment is far more complex and requires a product manager to make the product truly exceptional while maintaining a balance between vision and customer requirements.
If you think about the very nature of SaaS, it implies that your customer is constantly re-evaluating your product, perhaps even weekly or monthly, and switching products has never been easier.
This, therefore, begs the question: How can you, as a product manager (or a potential PM), be successful in a SaaS company that is heavily 'sales-driven'?
Get All Stakeholders Onboard
The vast majority of SaaS companies only allow team members to view their roadmap.
Research by Receptive on SaaS companies and product roadmaps shows that only 33% of surveyed SaaS companies allow the whole company to use and interact with the product roadmap. More alarming is that only 18% of these surveyed companies say their customers have access to the roadmap. Lastly, only 8% of these companies allow prospects to access the roadmap.
A good product roadmap simply won't be successful if it doesn't involve all the internal and external stakeholders – and that includes engineers, marketing, customer service, sales, customer success, and leadership teams.
Although the ownership should always lie with the product management team, the wider team should definitely have access to the product roadmap. This will allow for a transparent collaboration process and faster product delivery that takes all factors and goals across an organization into account.
Some companies, such as Hotjar, go as far as publishing their roadmap on their site for everybody to look at. Even if this sounds hazardous, considering that competitors might as well proactively try to change direction instead of playing the "catch up game", the main idea is that a successful product strategy is not merely connected to features but to execution.
However, if you're aren't keen on making your entire roadmap public, you can still keep your users updated on new releases with a changelog tool. A great example is Beamer, which allows you to collect feedback from each update and evaluate which are the most relevant and engaging ones. This will, naturally, help you to measure your results and adapt future steps in your roadmap.
Centralize All the Information You Have Access To
A key element that supports the creation of an outstanding product roadmap is data and information. To facilitate processes and speed up communication among stakeholders, it is vital to have a way to access and share data regarding your user persona, your customer feedback collected through sales and customer success operations, your product marketing insights, your product usage metrics, and more.
Centralizing all the information and visualizing all the data points across the customer journey will help you spot those areas that require your immediate attention, thus helping you prioritize to meet your business objectives.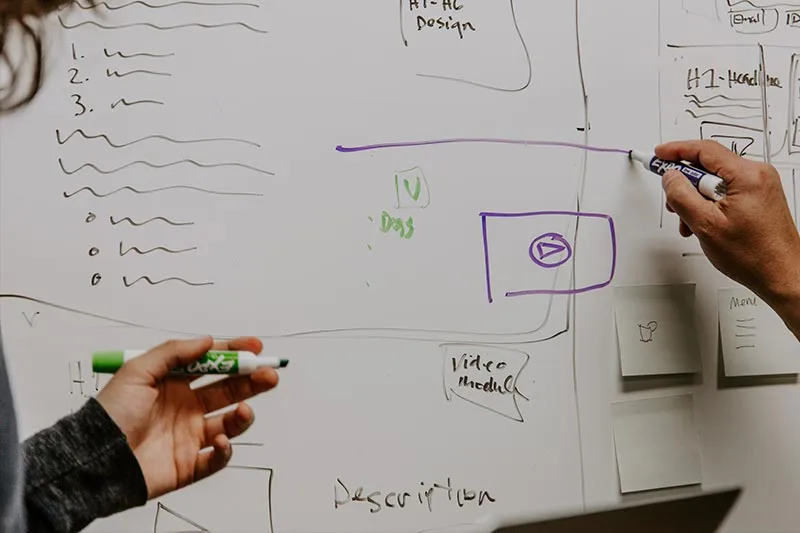 2. Customers Are Everything
Product managers are all too aware of the importance of user feedback in product development,  making improvements, and, ultimately, building better products. As a product manager, you need to be prepared to make your customers the focus of your product (which means they pretty much need to be on your mind, all the time!). In the product-led era, it's all about the customer experience.  
There are several methods your product team can leverage to obtain feedback from users during each phase of the product design process. Some of these methods include:
The Ideation Phase
This phase allows product managers to validate goals and absolute must-haves according to user feedback. Product managers can then focus on what is needed to be done to create a minimum viable product (MVP). How is this achieved?
1:1 Interviews by phone: By asking open-ended questions, product teams can receive thoughtful responses that allow customers to explore what is most important to them. These answers will then give you valuable insights into what's working and what's not with the product and to validate any assumptions made.

Ideas Portal / Focus or

user group. These are interviews in which customers are asked about their perceptions and opinions about your products.
The Initial Development Phase
In this phase, product teams get customers to

test your product

by performing a list of tasks and observe how they function and react in real-time so that you can identify problem areas within your product.

A/B Testing

is also used to compare product versions and assess the outcome using a single variable.
The Ongoing Improvement Phase
Here, product teams can track

customer happiness

by reviewing positive and negative product and user experience using

Net Promoter Score (NPS)

, CSat surveys, check-in calls, and lagging indicators derived from product usage, engagement, and

feature adoption

.

Product teams can also set up

online user forums

to engage with user discussions and better understand the problems that need to be solved with your product.
So, when building a product roadmap, it's safe to say that it's absolutely necessary to routinely interact with your customers and act on customer feedback and make data-driven decisions vs. making product-based, technology decisions.
3. Prioritize Key Elements in Your Product Roadmap and Be Agile
If there's one thing product managers have had to learn and learn quickly, it would be learning how to prioritize and remain agile. Product managers have experience in getting last-minute requests. And not just any last-minute requests – seemingly impossible ones.
Users and stakeholders or sales representatives constantly demand new features – they want the best version of your product, otherwise, they'll simply go elsewhere – and this can make product prioritization a challenge. So if you're a newbie in the field, how do the more experienced product managers decide what makes it onto the roadmap?
A clear balance of ideas is needed to simplify the decision-making process, and Sean McBride, formerly of Intercom, sums up in four key points why it's so important to set priorities as part of your roadmap design:
"It's

satisfying

to work on pet ideas you'd use yourself, instead of projects with broad reach.

It's

tempting

to focus on clever ideas, instead of projects that directly impact your goals.

It's

exciting

to dive into new ideas, instead of projects that you're already confident about.

It's

easy

to discount the additional effort that one project will require over another."
And besides keeping these three key points in mind, you need to know this as well:
You have to say (or shout), 'NO!', a lot.

You have to deliver bad news to the powers that be. More often than you'd like to.

You need to take up Yoga or practise meditation. You know, just to keep yourself calm and keep your emotions in check so that you can respond calmly and professionally in the face of ridiculous demands.

You are asked the most insanely ridiculous questions. A lot.

You need to get out of your comfort zone. Yes. Absolutely. No more safety nets here!
But this is all part-and-parcel of being a product manager. You have to be effective in your communication as much as possible at all times. You need to be professional. Agile. Good at prioritization. Keeping everyone in mind, especially your customer. Basically, you need to be the superhero of your company ;).
And if this seems to be overwhelming from time to time,  there's always help on hand in the form of online product management courses to get you honing those soft and hard skills.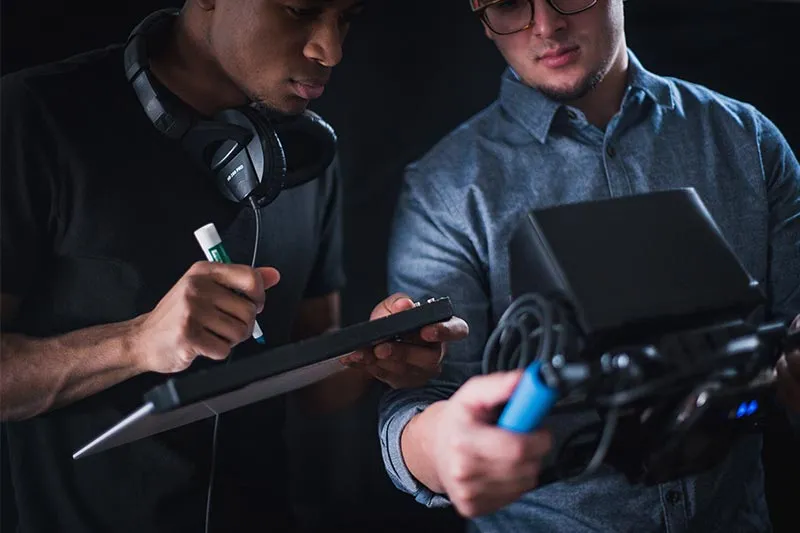 How to Create A Product Roadmap that Hits all the Targets
Great, so we've just been through three top things you need to know about being a more productive product manager. Here's how you can make sure your product roadmap is a winning one:
Focus on

client happiness.

Are clients seeing value in your products? Are you solving an actual problem for them? What's your NPS score? Ideally, you will have a low and sustainable churn rate with customers who are 'promoters' or advocates.

Assess

customer retention.

Check

product adoption and usage.

 How often are your clients logging in and using key features?

Monitor

monthly recurring revenue

and other business metrics on top of product metrics

.

Check progress on

feature-specific adoption.
Decide on a Top-Down vs. Bottom-Up approach.
There are two approaches to creating a successful product roadmap:
Top-down:
A top-down approach is focused on creating a product based on a company's vision and goals. It's a simple approach, which makes it easy for product teams to articulate information to stakeholders, and the end goal is tied in with many other factors, each one focused on bringing value to the customer.
Bottom-up:

 
A bottom-up approach is a bit different because it requires the involvement of stakeholders at each step of the decision-making process. This approach often disrupts the flow for the product team and can become overwhelming.   
It doesn't matter which approach you choose, you just need to ensure you are goal-oriented and have the right agile-minded team onboard for product success. With an ideal SaaS product team, which has very strong data analysis skills, a thorough understanding of how to query data from databases, a flexible and open-minded attitude, and a deep passion for the product, your product will be successful.
Plans continually change, especially in the world of SaaS. Product development needs lots of testing, iteration, and adaptation to create the product that your customer desires. An open-minded and flexible product team focused on the end goal is therefore critical.
Building a product and its features is very much a work in progress and teams need to approach this with objectivity. A product team needs to be able to navigate through a jungle of requests. Therefore, strategizing, making changes, and tweaking strategy as you go along is fundamental to success.
Learning from the Best: Product Roadmap Examples
The examples below highlight how you can learn from the best product roadmaps and SaaS product managers and companies that literally went back to the basics to ensure that their company is solving the right problems to create products that their customers love.
Crazy Egg, a SaaS company that helps marketers increase conversion rates through web page optimization, has a great product roadmap strategy.
Remember I mentioned earlier that prioritization is key when building a product and a product roadmap? Well, the Crazy Egg team receives an overwhelming number of product requests from its users every day, and in order to manage them, they follow this straight-forward three-step process:
Let the customers guide choices.

This is important for Crazy Egg to assess their pain points, evaluate the ones that they can most realistically start with, and then select the ones that bring the most value to their users.

Proactively reach out to existing customers.

Crazy Egg interviews users and evaluates their willingness to pay for a feature, helping them to maximize value when building a feature.

Use a 'prioritization matrix' as a guide.
And, if you're looking for some template starting points in your company, the founder of CrazyEgg, Hiten Shah, has created a list of 30+ free roadmap templates.
Central to Crazy Eggs' product roadmap strategy is gathering and acting upon customer feedback and sharing their roadmap with customers to define a structured approach to building features and getting all stakeholders aligned, thus essentially building a community of users.
Another good example is Sendwithus, an Email Marketing Automation platform company founded in 2013, that created an MVP for SaaS to validate their idea first before focusing on the main features and launching a complex SaaS app. This approach paid off and proved to be a really effective way to survey their target market.
"Even now, a year later with actual growth, real customers, and a real product we use similar techniques to measure and validate big product ideas", Brad Van Vugt, co-founder at Sendwithus reports.
Lastly, agora pulse, a social media management tool, was able to reduce their churn significantly by providing a transparent and up-to-date roadmap. Initially, agora pulse was receiving a ton of feature requests on the daily and they had no way of tracking who had requested what and when. Naturally, this made it difficult for the team to communicate with customers and give them an explanation of the features they were working on. Consequence? Customers churned as they didn't realize their issues were actually in the process of being dealt with.
So agora pulse decided to let their customers view their release log and roadmap. Their customers are now updated on any requests they have and they can see what features will be implemented in the future.
And for agora pulse, making their roadmap public means that they can improve their product based on data-driven decisions and not on gut-feel.
"Not having any idea of where a company is heading forces customers out the door, while transparency keeps the right customers in. If a customer is considering leaving, but you have some important features on your roadmap, that may change their mind." – Emeric Ernoult, CEO, Agorapulse
It's not a one size fits all – what works for one company may not work for you. More and more companies today are creating product roadmaps to have a structured and systematic flow throughout their product development process.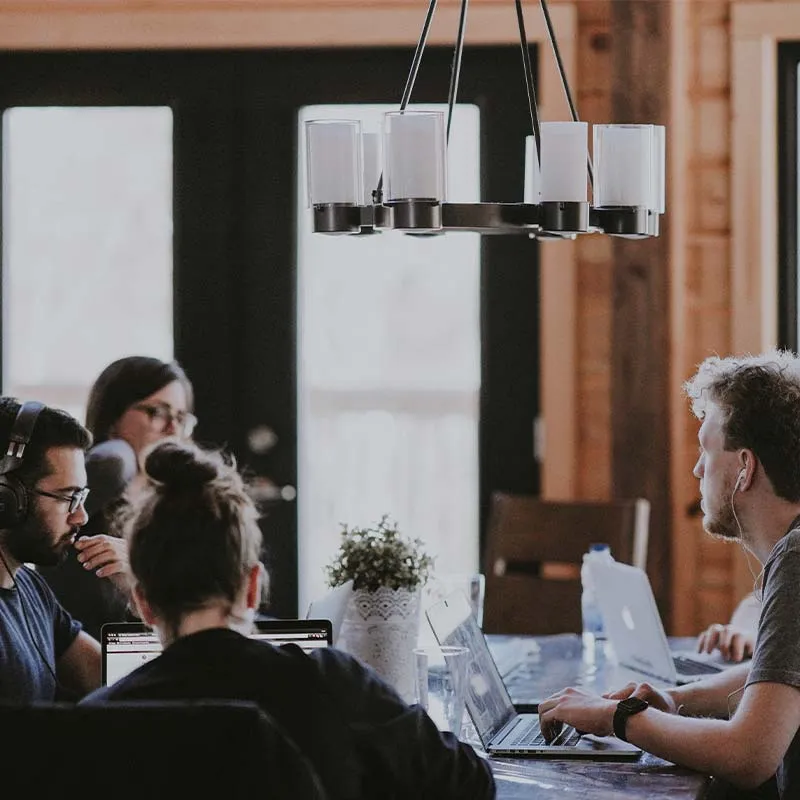 Product Roadmaps and Gravity
Each product has a different vision, timeline, and expectations, and each company's approach to product roadmaps is going to be unique as a result. There is no one single best way, but this article and the examples discussed above will hopefully spark some ideas to help your product team conceptualize and build a roadmap that's ideal for you and your company for scalable and fast solutions.
And if you REALLY want to understand the importance of a product roadmap, take this comparison from Richard Holmes, who writes for the Department of Product: "A world without roadmaps is like trying to live in a world without gravity."
Woah. A bit intense, but oddly true. You need your product map to keep you grounded, aligned, in control, centered, and on track. So the moral of the story (i.e. this post): don't underestimate the huge importance of your product roadmap.
So, by keeping these three points in mind, you're well on your way to success (or can I say you're on the road to success because you've got a really good map?!).
If you're looking for some ideas on how you can reshape your UX for the product-led era and discover what onboarding practices to apply to your UX strategy for growth and lifetime value, then watch the recording of our webinar with SaaS expert, Despina Exadaktylou.
New to Userlane? Take a step in your software adoption journey and join the pool of our happy customers.
About the author:
The Userlane team brings you digital adoption insights, product updates, and plenty of onboarding and engagement advice for user-centric businesses.