Customer Success and Customer Experience
4 Things You Need to Know about Customer Advocacy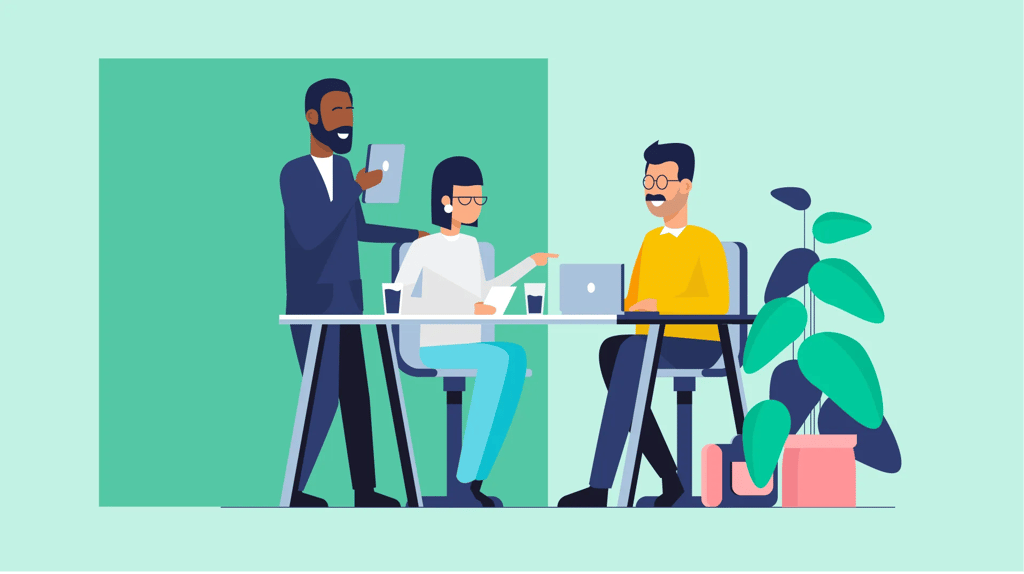 by Team Userlane
5 years ago
・
11 min.
Customer advocacy, customer experience, voice of customer, customer success. It's hard to have a conversation about one of these topics without another one being brought up. These specific terms are the driving factors of what customer-centric businesses claim is behind their go-to-market strategy.
But what makes a customer go from being a regular customer to a customer advocate? What must happen in between the handoff and the renewal date in order to not only retain that customer but to have them decide – on their own – to go and tell their network about you?
Or the opposite. What must happen to avoid having a customer go from regular customer to openly critical customer?
Of course, if you work in customer success or any sort of customer-facing role, you are probably thinking, well, if I have a good product, manage client expectations from the beginning, and I am able to provide timely support, there is no reason why a customer wouldn't be a customer advocate. Right?
Let me ask you this: How many of your clients can you say are active customer advocates for your company and brand?
If it's all of them, congrats! You don't need to read this article anymore. Kidding.
If it's not all of them, welcome to the majority.
If you are still unsure about whether your customers are, at this point, with your product or with your business relationship, let me phrase it this way: Everything mentioned thus far is going to determine if your customer is going to sell your product for you.
Gaining customer advocates will not happen overnight. And it's not easy to achieve either, especially if your solution is still being developed.
Nonetheless, there are things you can do to increase the odds of turning a customer into a life-long customer advocate for your business. Here are 4 things you need to know when it comes to customer advocacy.
Customer Advocacy Starts with the First Click
Product Onboarding Matters
As digital experiences continue to shape our lives (and in some cases completely replace traditional procedures), we become more accustomed to a certain expectation of what the look and feel of "being online" or "operating software" should be like.
In fact, 50% of the world is already online, which is astounding to think about, given that the online world only took its modern form around the 1990s.
This means that almost half of the earth's population understands:
What technology is

What technology does
If we took everyone who has access to the internet right now and made them use Netscape on a Windows 95 machine, you can imagine there would be some frustration.
This is because we are all accustomed to a certain standard of technology, and while it is possible to go back, nobody would want to.
That's the whole point about technology. It's innovative, pragmatic, automated, and focused on improving and enhancing the future of the human experience.
When you want to put your product on the market for the first time, you need to consider the following:
Who is the audience?

What does this audience expect from this product?

What kind of

onboarding experience

will you have?

How will this improve your user's daily life?
All of these factors will determine the future of your success with that customer. But what some people fail to consider is that onboarding also influences the odds that a customer will become a customer advocate.
Think about it.
Your customer has enjoyed working with your internal teams thus far and begins, for the first time on their own, working with your specific product. They then blank on what to do next. Why doesn't it look the same as when the account executive showed it to them in the demo? So they go through the documentation you sent over. It's outdated and doesn't apply to version 15.0.
What happens next?
A well-seasoned CSM can easily alleviate the mild vexation that a customer feels in this particular moment, but it will not erase the sense of doubt that they experienced from the start.
Whether you decide on high touch onboarding, low touch onboarding, or a mix of blended onboarding, be on high alert that these user onboarding steps will influence your odds of having a customer advocate or not.
Customer Experience Drives Customer Advocacy
"Customer Experience (CX) is the new brand" we hear from Forbes. Yes, it has been proven that an investment in the customer experience is a good investment – CX is more than just another buzzword that loses its novelty as soon as it is the next quarter.
CX is a business strategy that reaches target customers from both a pre-sales and post-sales perspective. A true CX strategy addresses the customer from every single touch within the customer journey and does not leave any room for misinterpretation.
If you want to have a customer experience-driven product, it means that you are willing to adapt new measures to go beyond the business needs and put customer needs first.
This is one of the most important steps when developing a customer-centric business model.
But while most businesses understand the importance of the customer experience, they lack the insights or the ability to deliver the kind of outcomes that the customer expects.
According to a Gartner report, "Eighty one percent of customer experience (CX) leaders report they will compete mostly or entirely on CX, but less than half have established the rationale for why CX drives business outcomes."
Customers want fresh approaches that are tailored to their specific needs and will not settle for less. In fact, solely providing what you said you would provide with your product or service is not enough anymore. The customer has already seen what your product can do and most likely also what your competitor can do.
This means that they expect you to deliver something beyond their expectations if you want to make a lasting impression. And that's a tall order!
How can you start?
There are many ways you can begin investigating where you can improve and how you can improve. Using Gartner as an example again, they developed a CX Pyramid which is a framework they use to measure and evaluate what separates good customer experiences from the bad.
This pyramid visually displays 5 different stages within the customer journey based on the following criteria:
How the experiences are triggered

The amount of effort from the customer

Completeness of the solution

Emotion and change in perception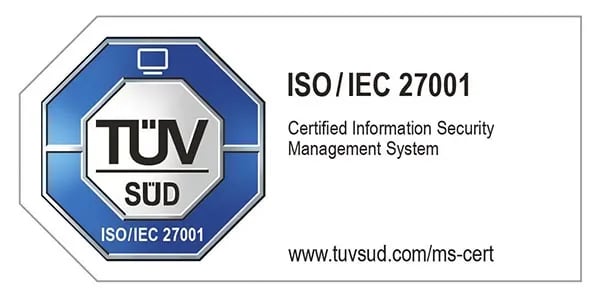 Source: Gartner CX Pyramid
As we can see, there are 5 stages:
Stage 1: Communication

– Provide customers with useful information that they can use in the right channel at the right time.

Stage 2: Responsive

– Respond and solve the customer's problem quickly and efficiently

Stage 3: Commitmen

t – Listen and be available, make the effort to understand and resolve customers' unique needs.

Stage 4: Proactive

– Think one step ahead: provide experiences that resolve needs before customers ask.

Stage 5: Evolution

– Make customers feel more empowered than they did before working with you.
These 5 touch points can be used as an exercise to evaluate where the customer is in terms of experience. This will not only be a good exercise for you to review and gauge where your customers may fall on the pyramid but also for how you, as a customer success manager, can improve the customer experience from your side.
What is also important to discuss about customer experience is that no experience can be memorable unless it is relatable and personal.
Do you remember the first time you learned how to ride a bike? Or the first time you tried some sort of exotic food? Probably yes.
Do you remember the first time that you walked down a street? Or when you opened a door for the first time? Probably no.
Experiences that are personalized leave a lasting impression on us that we continuously refer back to in our memory.
Digital marketing plays an important role in the customer experience as well. Digital marketing allows us to deliver more personalized and timely messaging on a broader scale.
Automating a personal experience is a bit of an oxymoron.
On the one hand, you want to provide your customers with a memorable, positive, and personalized experience within your product that reaches them on an emotional level.
On the other hand, we are living in the era of chatbots (that act like they are human), automation, retargeting ads tracking your every move online (are they listening?), and a warped perception of reality on social media.
Although these tools were created to connect more people to each other and to eliminate stress factors that are associated with our daily lives, evidence shows that more and more people are feeling frustrated and isolated when it comes to their online and digital experiences.
In order to create a more personalized experience that can support your overall customer experience strategy, you need to personalize the customer journey.
Customer journey personalization means personalizing every step the customer takes from consideration to conversion.
This can be further detailed in the form of a customer journey map, where you and your product team work together to identify any gaps that may delay the customer from understanding the full value of your product.
Customer Advocacy Programs to Increase Engagement
Although we live in a digital world, the offline world is still just as valuable when it comes to customer advocacy.
According to Base One, "56% of B2B purchasers look to offline word-of-mouth as a source of information and advice, and this number jumps to 88% when online word-of-mouth sources are included."
What is also interesting is that "70% of people trust consumer reviews online," according to Hubspot.
What does this tell us? Everything you are doing with your business, from product to customer service, matters, a lot. Customers are checking a variety of outlets to get themselves informed before committing to a purchase.
Getting customers engaged and organically motivated to talk about your business takes time and maturity, but there are a few ways you can actively promote this behavior.
Customer advocacy programs work with clients to build their own social capital by promoting their brand in parallel to your brand.
These programs can also lead to other crowd-sourced content, such as customer stories, which, for marketers, is undoubtedly valuable and attractive content.
This is when you can mobilize your content and your advocates to generate referrals and create more awareness around both brands.
The most important factor about customer advocacy programs is that they help alleviate the fear and the risk associated with signing a contract. This could be the determining factor of whether you acquire new business or not.
For example, Tesla found a way to mobilize their loyal customers by offering referral packages that gave the referee and the existing customer 1,000 USD.
They even went a step further and offered customers the opportunity to purchase a Founder Series of the brand's Model X SUV that wasn't sold to the public to customers who referred 10 people.
To add fuel to the motivational fire, the first person to refer 10 people could get the car for free.
If you have the budget and a special customer base, it may be worth taking risks such as these to promote advocacy for your business.
Incentivizing Customer Advocacy: Yay or Nay?
At some point, the question on whether it makes sense to incentivize certain desired behavior from your clients will arise.
On the one hand, you want to try and keep the advocate pipeline full, and on the other hand, it could come off as unprofessional and negatively impact your relationship.
So the question is – should you offer your customers incentives with certain things such as special rewards, discounts, or even payments of some sort?
From research and from my own personal experience, the answer would be: proceed with caution.
If you decide to give an incentive, you need to present it in a way that does not make them feel tied down to a certain expectation.
Preserving integrity is key for these situations and for keeping customers happy in general.
Here are a few ways to support your value proposition without crossing the line.
Connect customers with each other: Offer teleconferences and encourage participation with one another during the event. Invite customers to join forums where other customers discuss their experiences with your product or services. This way they feel more secure about where they are in their customer journey and that they have a better feel for what they can expect for the future.
Send over white papers/case studies: Reach out to your marketing team for relevant case studies to send over to current customers so that they can learn about how your business approaches certain challenges. Perhaps they also want to be mentioned in their own case study?
Give them the spotlight: If you are attending any events or have a speaking slot available, consider inviting your customers to join you onstage to talk about their success thus far as a result of your partnership. Or why not even find speaking positions just for them!
Admit when you are wrong: Neither you nor your business is perfect. Owning up to your mistakes upfront will save face and show that you are a responsible partner.
Customer Advocacy Helps Drive Revenue
If you work in B2B SaaS, you probably fixate a lot on cost of acquisition. This number affects overall budget and go-to-market strategy for the future of the business.
While this cost is important to know and measure, it is also important to understand the lifetime value of a customer as well.  Whether one number is more important than another is up to you to decide.
According to Bain and Co, "A 5% increase in customer retention can increase a company's profitability by 75%."
In fact, recent years have shown that most B2B buyers want to do more business with less vendors.
Customer success managers may argue that CLV is more valuable than any other calculation because this is a prediction of the net profit attributed to the entire future customer relationship, therefore impacting MRR/ARR.
Customer Lifetime Value (CLV) is the key to:
– Churn mitigation
– Customer loyalty
– Brand perception
– Buyer advocacy (testimonials and referrals)
These lifetime customers are excellent candidates for an advocacy program. You could even ask them for a review on a product review site such as g2crowd or Capterra.
Product review sites are just as important as customer reviews on your own website because whatever is said there is still associated with your brand. The reviews on these sites need to be monitored and tracked in order to protect your brand and understand customer insights.
Product reviews also support your business by providing valuable content for sales enablement and help you, in customer success, to know what has been working and what can be improved when you acquire new customers.
Another good driver for advocacy is customer referrals or establishing an official referral program. This means going into your customer's network and finding out who would be a good candidate to partner with.
Customer referrals generally consist of high converting opportunities and are associated with a higher lifetime value.
It's like if you want to go on vacation in Greece, but you have never been before. Luckily, your best friend just came back from Crete and had a great time thanks to the recommendations she received from the locals. Wouldn't you want to get your hands on her itinerary and book the same hotels and go to the same restaurants instead of doing all of the research from scratch?
Customer Advocacy is the Missing (Human) Link to Retention
There is no excuse to not have customer advocacy for your business. The difference between having customer advocates and not could be as simple as just doing one more onsite meeting a year with your larger customers.
Customers are still people. They want to be heard and understood. They want you to listen to their concerns and then actively try to help them. Just by showing more empathy for customers can develop more champions for your business.
Customer relationships require reciprocal efforts, which is why customer success managers are the best people for the job! They understand the challenges customers face and know when a customer is willing to advocate for the brand.
Once you get your champions talking about your brand, you automatically increase your reach. Buyers want to hear the real world stories, and if they hear this through a trusted source, such as a partner or friend, they are more likely to trust that advice as well.
Advocacy will lead to loyalty and stickiness. But it begins with your business' investment in having a customer-focused business model. A great customer experience will have a domino effect on the rest of your overall customer retention strategy.
Want to know more about personalizing your onboarding process to improve the customer experience? Download our User Onboarding Experience Guide for SaaS Businesses here:
New to Userlane? Take a step in your software adoption journey and join the pool of our happy customers.
About the author:
The Userlane team brings you digital adoption insights, product updates, and plenty of onboarding and engagement advice for user-centric businesses.