Digital Transformation and Digital Adoption
Your Complete List of Top UX Blogs and Resources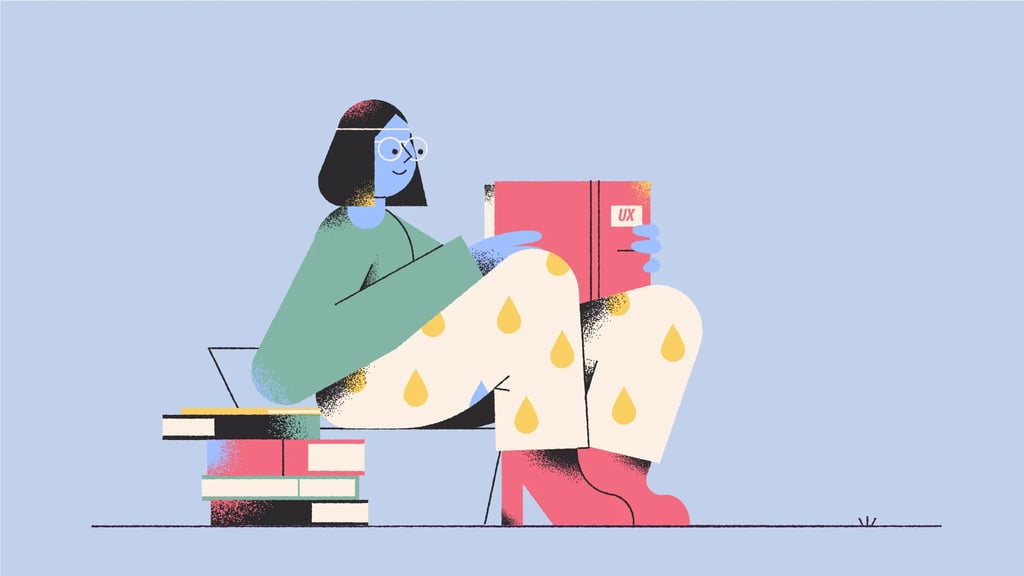 by Team Userlane
4 years ago
・
10 min.
User experience. You've heard about it. You know about its impact. And you (hopefully!) understand that the UX is a major defining factor – if not the defining factor – of the success of your SaaS product. 
Now, you might be doing pretty well on the UX front with your product, but there is always room for improvement and enhancement. We need inspiration and ideas from a variety of experts and sources. But let's face it, there's way too much going on on the internet and it can often be time-consuming looking for articles and resources that are well-researched and have authority. 
We've therefore compiled a list of excellent, high-quality UX blogs that will give you all the insight, guidance, and updates that you need to help and inspire you to create the optimal user experience. Whether you're in product, web development, design, engineering, or research – these blogs have got you covered!
Top UX Blogs: Recommendations from Userlane 
Let's start off with recommendations from Userlane's UX researcher, who turns to these blogs on the daily.
InVision's blog, Inside Design, covers a diversity of fun and interesting topics (such as the history of the MailChimp high five and the designer's guide to must-watch shows and movies on Netflix!). On their blog, you have access to design resources, videos, tutorials, podcasts, talks, and e-courses, and under their Free Design Resources section, you'll find a library of free, quality UI kits, icon packs, and mock-ups. 
Twitter: @InVisionApp
NN/g is a very popular site to visit for all things related to UX  – they are, after all, the world leaders in research-based user experience! And the fact that Don Norman is one of the founders of the Nielsen Norman Group speaks volumes – Don was the one who actually coined the term 'user experience' as a job title back in 1993!
As a UX research and consulting firm, they are trusted by top organizations to provide expert guidance on UX. On the site, you'll find the following:
Access to a free library of over 1000 articles (research findings, guidelines, UX methods)

Research reports and books

An exam-based UX certification program

Online seminars
This site truly is a one-stop-shop for high quality, well-researched information as well as opportunities for learning and development. 
Twitter: @NNgroup
If you're new to the field of UX and usability and want to increase your knowledge in this field, then Usability Geek has what you're looking for, right from a selection of best articles and best practices to online UX design courses and 'How To' articles. If you jump straight to their Start Here page, you'll have a structured breakdown of different categories to help get you started. 
Usability Geek began back in 2011 and has evolved into a niche publication on all topics concerning usability and UX (including human-computer interaction, interaction design, and information architecture) with contributions from top UX practitioners. You also have the opportunity to become an author for them, too!
The editors of UX Collective understand that as UX becomes more and more popular, there will be more clutter, noise, and disorientation in terms of resources and tutorials out there on the net. That's why they've created the UX Collective, which presents a selection of curated content that is presented to their readers in a structured, easy-to-consume way.
The blog contains stories on UX and product design, and there's also the option to publish your own story – so if you have some valuable insights to provide on UX, then you should definitely consider contributing. 
Twitter: @uxdesigncc
And 11 More UX Blogs You Must Check Out!
Adobe Blog
We definitely can't leave this one out! There is a wealth of content on this blog: Art, Trends, Typography, Customer Experience, Digital Transformation … the list goes on. You can also browse by industry to find resources that are relevant to your field. So, if you're looking for an extensive (and seemingly endless!) range of themes and topics, Adobe has you covered. 
Twitter: @Adobe
If you fall into the category of "people who make websites", then this site is a must-visit. This online design magazine focuses particularly on web standards and best practices, and you can find articles on browsers, CSS, HTML, JavaScript, brand identity, graphic design, typography and web fonts, and much much more. The content is comprehensive, thorough, and very well-researched – so if you want to dig into some in-depth content, we'd highly recommend this site.
Twitter: @alistapart
This blog is perfect for developers as you'll find lots of insightful info on coding and tutorials. Some of the categories you can explore include collaborative prototyping, mobile prototyping, Q&As with UX and Prototyping gurus, UI libraries for prototyping, user testing, case studies, and guest blogs. Under the Resources section, you'll also find webinars, guides, and a free wireframing tool for web and mobile! Super cool!
Twitter: @just_in_mind
Okay, so over the past decade or so, hugely popular Smashing Magazine has published thousands of articles – so there's definitely something for you here ;). Articles relate to design and development, and the magazine also offers a selection of high-quality printed books and ebooks that will give you knowledge and insight from experts and practitioners. 
Smashing Magazine also has its own conference (they've already got SmashingConf 2020 lined up), and there's a section on their site dedicated to helping designers and developers find jobs and connect with companies.
All-in-all, it is an awesome and enjoyable site to peruse! They've also taken to publishing a monthly roundup post, which will help you stay on top of things and give you some of the team's favorite picks. 
Twitter: @smashingmag
The UX Blog
This is a great resource if you're looking for some podcasts. The UX Blog has its very own podcast where the founder, Nicholas Tenhue, interviews UX professionals about their UX career, latest topics, and trends. Obtain actionable advice that you can apply in the workplace, and if you're interested, you can contribute articles or be a podcast guest. 
Twitter: @theUXblog
Usabilla by SurveyMonkey
Articles, ebooks, webinars, research, and the Usabilla Academy – you definitely won't be short of content related to usability here. One of their stand-outs is their How-To section. Here they look at companies that are at the top of their game, such as 'How Genesys Improves Documentation and Support with Feedback' and 'How Trainline Innovates and Stays on Track with Customer Feedback'.
You'll also find articles that give practical advice on how to put the customer first and deliver the optimal customer experience. Keep in mind, though, that content only comes out every now and again, so if you're looking for new and fresh content daily, it's best to look at the others mentioned here. 
Twitter: @usabilla
On User Testing's blog, you can check out top UX podcasts and watch some TED talks for UX design. The team behind the blog also creates weekly roundups of their posts (or links to others) that focus on a specific topic. For example, their weekly roundup post, What we're reading on Book Lover's Day, provides write-ups of the team members' favorite books relating to UX designers, product managers, marketers, executives, and writers. These weekly roundups are great if you're looking for some recommended reads but don't have much time to scour the entire blog.
Twitter: @usertesting
As stated in the About section, the UX Booth is a publication "by and for the user experience community". Although readership is geared towards beginning-to-intermediate UX and interaction designers, content covers a vast range of topics and categories, including analytics, information architecture, philosophy, and universal design and accessibility. Content is updated weekly and you can find some awesome guides (such as their UX101: Complete Guide to In-Person User Research), which are great for those just starting out in the field. 
Twitter: @UXBooth
Studio by UX Pin gives you access to free UX Design Resources for designers and product teams. You can find awesome ebooks that cover mobile and web prototyping wireframing, mockups, and usability testing (and more), as well as webinars that will give you insider advice from top companies. The blog also has sections dedicated to case studies, design leadership, enterprise UX, product design, security, tutorials, UI design, and web design. 
Twitter: @uxpin
This is your "one-stop resource for everything related to user experience". There's a section dedicated entirely to UX for beginners, as well as a section on user research. They also have articles written in Spanish and Arabic. Discover more on best practices for microinteractions, search results, minimalist design, and onboarding (and much more), as well as articles covering hamburger menus, dialog design, mobile UX design, and empty states. More than one article is published per day, so you'll definitely never run out of fresh content!
Twitter: @uxplanet
This publication is designed to teach you "new and better design practices that produce the optimal user experience". They've been around for almost a decade now and their articles are well-referenced across the web – so you know they're absolutely providing quality content. 
The author and editor of UX Movement has a Cognitive Science degree in Human-Computer Interaction, so that should tell you all you need to know about the content on this site ;). Categories include forms, navigation, buttons, wireframes and thinking, so this publication is a brilliant resource for UX designers. Content isn't updated regularly, so keep that in mind, but when a new post does come, it's sure to be a gem, like this one: The Myths of Color Contrast Accessibility.
Twitter: @uxmovement
UX Blogs: Inspiration to Complete Your User Experience 
We hope you've enjoyed our selection of top UX blogs! And just for a little added inspiration, check out these 50 Best Graphic Design Quotes!
In SaaS, you will constantly have to improve and streamline your UX – it's definitely a never-ending journey. Reading, research, and consulting the experts is the way we learn, improve, and get inspired. Never underestimate what constant learning and research can do for your product.
The UX is the epicenter of your product – it's where the power lies and a pleasurable, outstanding UX is ultimately what will determine how powerful and ground-breaking your product is! 
If you have any other blogs that you find particularly insightful and enjoyable, reach out to us and we will gladly update – so be sure to bookmark this post!
Quote by Dain Miller, Web Developer
We've covered some of our favorite blogs here, but we also have our own resources to include ;). Successful onboarding of your users is directly linked to your UX: A bad onboarding experience means a poor UX. Be sure to avoid this by downloading our free User Onboarding Experience Guide, which covers all aspects of the onboarding process and how you can optimize it to increase activation, adoption, and growth.
About the author:
The Userlane team brings you digital adoption insights, product updates, and plenty of onboarding and engagement advice for user-centric businesses.