Digital Transformation and Digital Adoption
New Feature Release: Advanced Segmentation Builder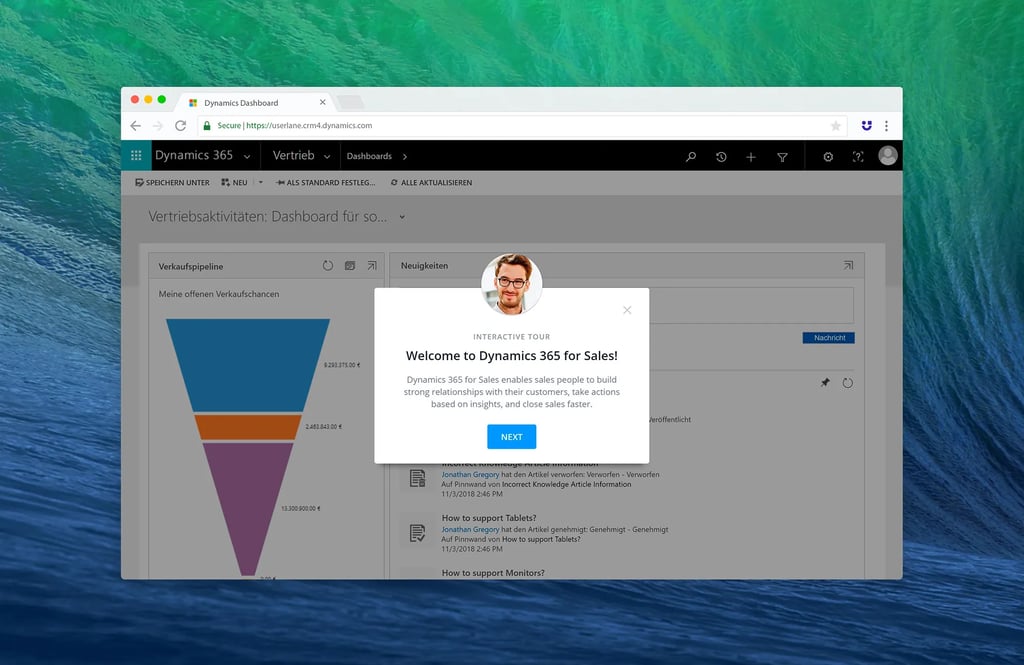 by Team Userlane
4 years ago
・
5 min.
We're quickly approaching the end of the year. The holiday season is upon us, bringing in quiet, contemplation, and peace. Winter is about to knock on our doors and march into our lives like a bride walking down the aisle with a white wedding gown whose train turns into a blanket of frost and tranquillity…
Well, this could be the case for many, but if you work in sales and marketing, then forget what I just said above! The end of the year is probably more similar to a restaurant kitchen at noon when twenty buses full of tourists just arrived in town for a music festival and expect to be served in the next hour and a half! 
Q4 is a busy time for companies. And that's true for us at Userlane as well. It's the sprint finish we've all been trained for with motivation and enthusiasm. 
But at Userlane, it's not just marketing and sales pushing for fantastic results after a fruitful and successful year.  We're all in it together, from people and operations, to finance, support, and customer success. Everyone is giving their all to end a cycle full of successes … but more on that in an upcoming post. 
Our product and engineering teams are definitely not lagging behind either. After a busy year full of awesome improvements and new features that elevated our product to a level which was simply unimaginable just a year ago, they just came up with a new release that provides tremendous value to our existing and prospective customers. 
As always, our product roadmap has been influenced by your feedback. We set specific goals at the beginning of the year, and while we managed to achieve most of them, our people in product decided to sacrifice some milestones in order to fulfill your requests. 
So, without further ado, here's a list of three new updates that just arrived with our latest release.
Advanced Segmentation Builder
As you may recall, over the past few months, we've been working hard on adding Visit our blog to our product. 
When it comes to user adoption, there are two important factors to consider:
Relevance

Personalization
Relevance means presenting just-in-time information to users who need support and guidance. Basically, presenting users with the right information at the right time. 
Personalization means creating discovery journeys that are tailored to specific user groups based on their profile information or behavior. 
We already offered the ability to show guides only on specific pages and only to a specific segment, but now, we've expanded the array of attributes you can use to create such segments. 
Now, you can create and show interactive guides to target users you select based on context, their engagement with the product, their role, and their ID, and you can even concatenate rules with logic AND / OR operators. This all serves to make our segmentation builder the best in class.
The user management interface we launched a few months ago allows companies to import and automatically invite users who will be targeted with interactive guides.
With that release, we allowed you to create custom segments based on profile attributes and tags, while also targeting users based on in-product behavior. 
Now, when it comes to creating target groups, it is possible to choose from even more specific rules which can be combined to define unique segments and show target users relevant information that will trigger higher engagement and adoption through relevant, contextual support. 
And talking about engagement and segmentation, we must discuss our next new feature! 
Promotions
Userlane is designed to boost product adoption and engagement. 
But there's an important step to consider: Users first need to adopt and interact with Userlane.  
We need to make sure that all your users are aware of Userlane and that they can rely on interactive electronic performance support and guidance to carry out their tasks. 
When new users access software for the first time, they're welcomed by Userlane with a welcome slide, and they can follow onboarding tours or go through training with on-screen walkthroughs. 
Users can rely on contextual help and continuous performance support based on the sections they visit. A Virtual Assistant is always present on screen to present available chapters and guides.
There usually are specific sections in applications that present a higher level of complexity than others.
In this case, guidance is crucial for fostering engagement, motivating users to interact with advanced features, and removing uncertainty by ensuring that users won't make any procedural mistakes.
After creating new guides, it is now possible to proactively prompt users to start an interactive tour with a message. This way, you can promote interactive walkthroughs to specific user segments and make sure that they automatically receive help without actively requesting assistance.  
With this feature, we help you push more engagement with our guides and, consequently, with the underlying software. 
Offline Language Management (Import/Export) 
Finally, let's talk about language management. We basically saved the best for the end of this short update. 
Our goal is to support corporations around the world to enable their users to immediately operate any software without friction. 
Most of our customers have multiple locations around the globe and need to create tailored content for users who speak different languages. 
Userlane's language management, as you may know, is incredibly smooth, since it allows you to add translations to your texts in cards and boxes without being forced to create new guides from scratch. 
All you need to do is create a single guide per process and simply translate your copy into as many languages as you want so that users, based on their browser language, can be greeted and guided in their preferred language. 
We've now extended the capabilities of our language management system with an export / import feature which will allow you to work on your texts offline. 
This means that in order to create guides in multiple languages, you can simply export all your texts in a csv or excel file, send the document out for translation or work on it internally, and re-import the document. The rest happens automatically. 
Once you have texts in different languages, the system matches them to the original steps of the guides and your users will receive support in the language that matches their browser settings.
How to Start: Userlane for Userlane
Soon, all our customers will be informed of the new release and, as always, they can rely on our product for guidance. 
As you know, we use our own product to guide users within our dashboard. 
You'll soon find new guides that will steer you through the new features and we'll help you set up promotions, create advanced segments, and manage language exports. 
Additional documentation will also be added to our knowledge base, and our customer success managers will also support you to make sure you can fully leverage all the new functionalities we've introduced. 
I hope you're as enthusiastic as we are about this new powerful release! 
Stay tuned for upcoming releases, we have more exciting news for you about new features which derive from our constant feedback with you!
New to Userlane? Take a step in your software adoption journey and join the pool of our happy customers.
About the author:
The Userlane team brings you digital adoption insights, product updates, and plenty of onboarding and engagement advice for user-centric businesses.