Customer Success and Customer Experience
Top Experts Create the Ultimate Customer Success Playbook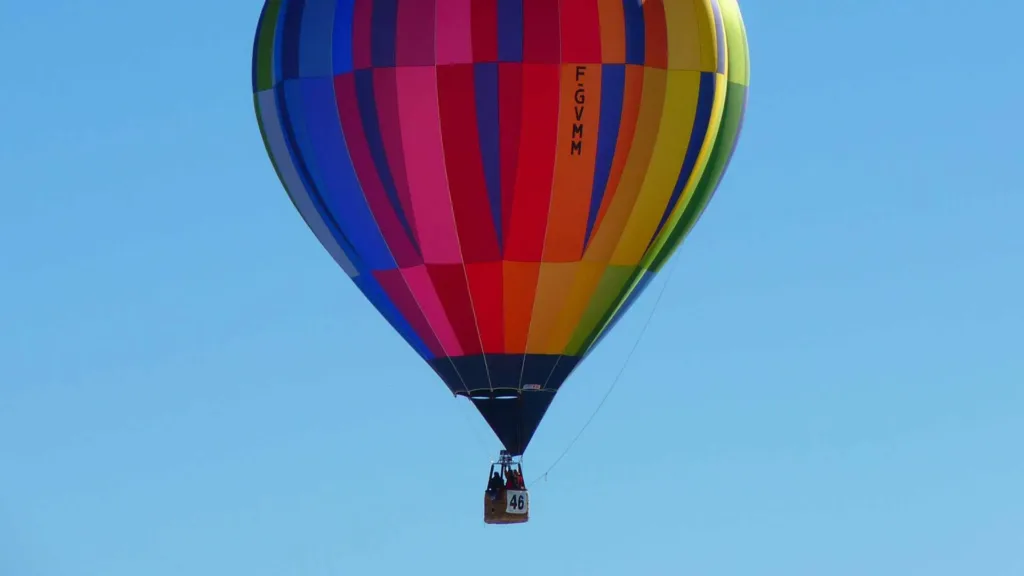 by Team Userlane
6 years ago
・
24 min.
Customer success is a relatively new albeit very hot topic. The whole sector is transforming the business approach of companies in different sectors.
Customer success integrates within other areas of customer service and customer support in order to make sure that the customer is the center of the business strategy of modern firms that went through change management processes connected to digital transformation.
Creating a perfect customer experience throughout the entire customer journey is the pinnacle of a modern business approach.
Customer success, as the term suggests, means making sure that your product or service completes and enriches the working ecosystem created by your customer and that the outcomes derived from implementing the solution lead to success.
Customer success involves making sure that your product or service helps your customer achieve their business goals. As presented in our Customer success 101 guide, customer success programs intervene at different stages, from implementation to onboarding and adoption, working alongside the customer toward their goals while collecting data and creating a loop of feedback and measures.
If, on the one hand, many companies have already been working with successful customer success programs for years, the whole field has only recently been formalized. Resources for customer success professionals and customer service agents are abundant but, as every new topic, most of the knowledge is gathered in the field. Particularly, customer success experts often collect precious information from peers and industry gurus who exchange case studies and best practices.
That's why we decided to create the ultimate customer success troubleshooting guide by working with the top experts in this field.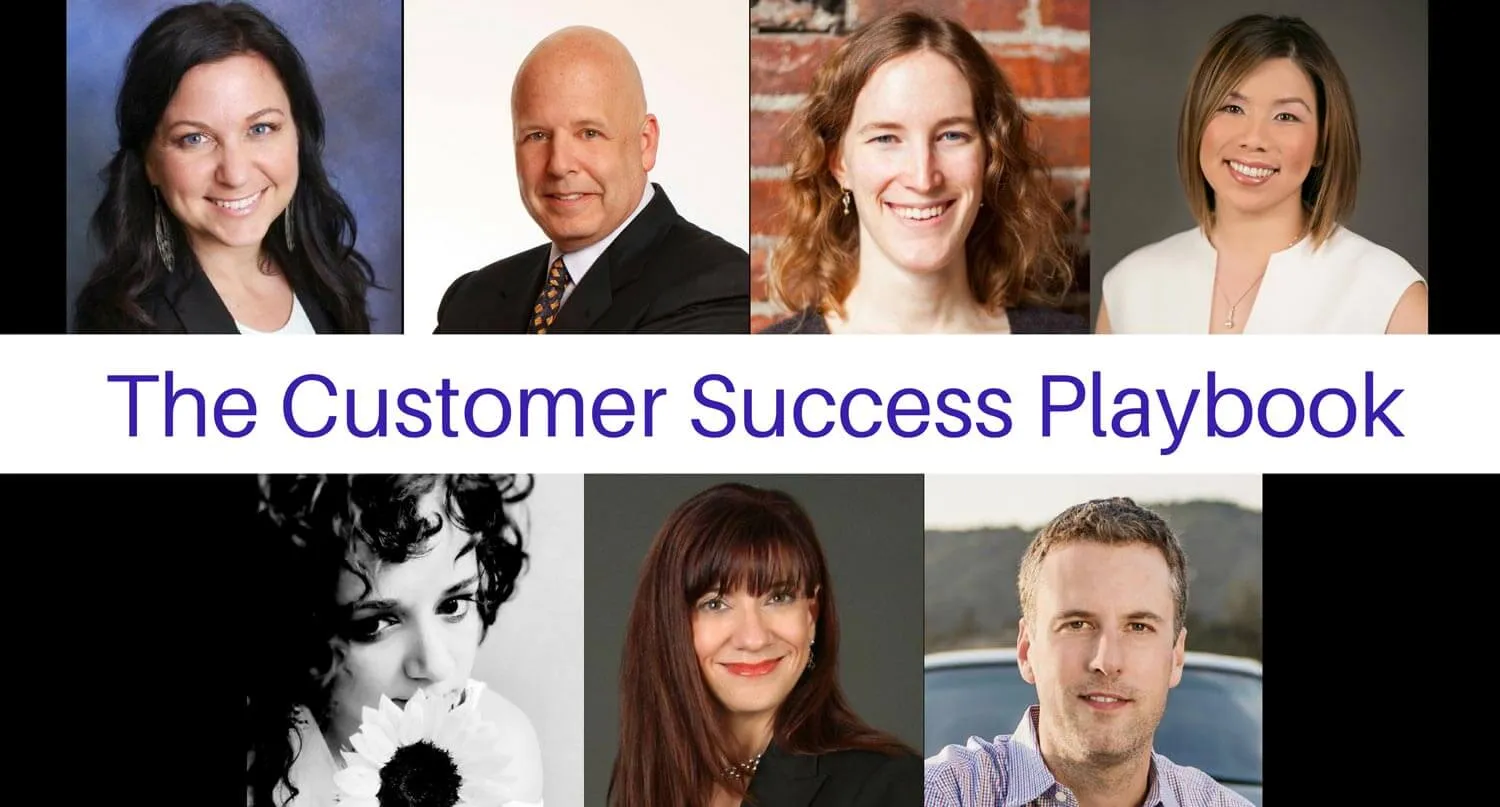 The idea behind our guide is simple. When you buy a new device, you can often find a troubleshooting guide at the end of the handbook that comes with it. A sort of list of common errors linked to possible causes and solutions.
We thought of doing the same by firstly collecting the most common issues that customer success experts experience on a daily basis. For this purpose, we carried out a sector research in which we contacted several customer success managers to find out what challenges they face in their daily routine.
Secondly, we contacted some of the top influencers who represent our panel of experts. We interviewed them to collect their best practices and advice for each specific issue.
This way, we created an incredibly useful, hands-on guide to customer success!
Before digging in, let us introduce you to our panelists. These are some of the most sought-after authorities in the field of customer experience, customer service, and customer success.
If you want to become a customer success experts, we strongly advise you to follow our panelists on social media, read their publications, and interact with them.
Their know-how and experience in the field is invaluable and we're extremely grateful that they decided to share their thoughts with us!
Our Selection of Top Customer Success Authorities
(presented alphabetically – first name)
Ellie Wilkinson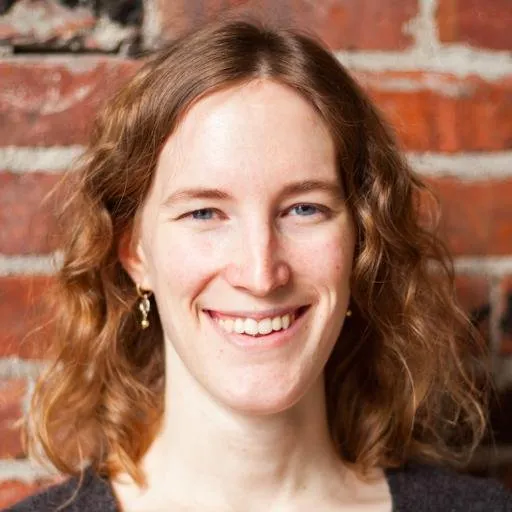 Ellie Wilkinson is a senior manager of customer success at Moz, a marketing analytics SaaS company.
She's a writer, editor and digital media strategist and has a background in journalism and a passion for online media of all kinds.
Before Moz, she worked as an SEO specialist at Cobalt.
Ellies's also designed websites thanks to her knowledge of SEO best practices, HTML, CSS, jQuery and PHP. On top of her expertise in Customer Success, she's also an expert in navigation and user experience.
Ellie Wu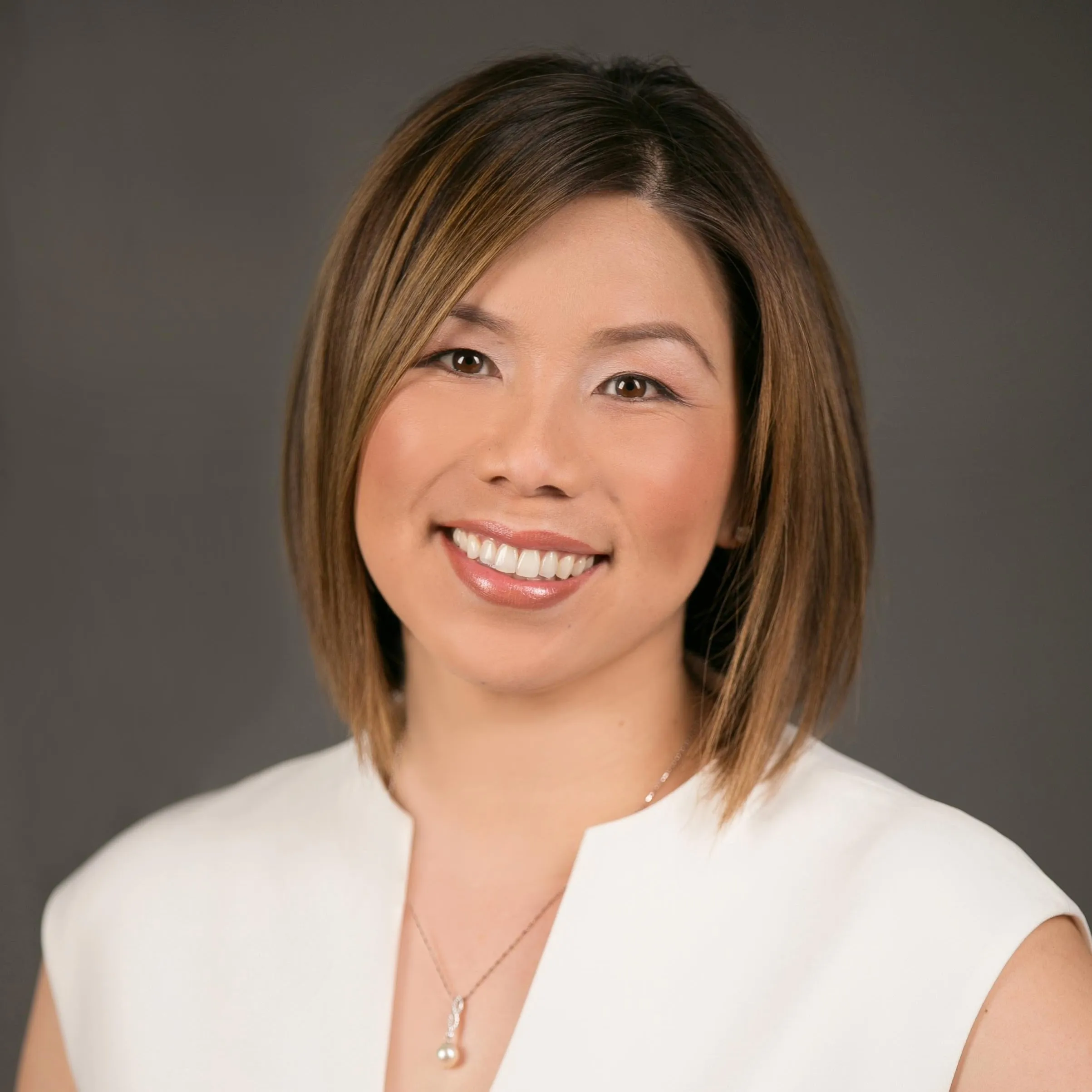 Ellie is a forward-thinking customer success leader with over 14 years of experience growing million-dollar customer accounts. With a first-hand understanding of the full customer lifecycle, she leads cross-functional teams to create mutually beneficial opportunities for clients, product, marketing, sales, and operations.
She is also the Founder & Creator of PictureCS, the CliffsNotes for Customer Success Best Practices, and an Advisor at CSM Practice, providing high-quality consulting for CS leaders to establish innovative teams and strengthen organizations through their customer engagements.
When not discussing/delivering Customer Success, Ellie loves to travel, sail, and explore the outdoors.
James Scott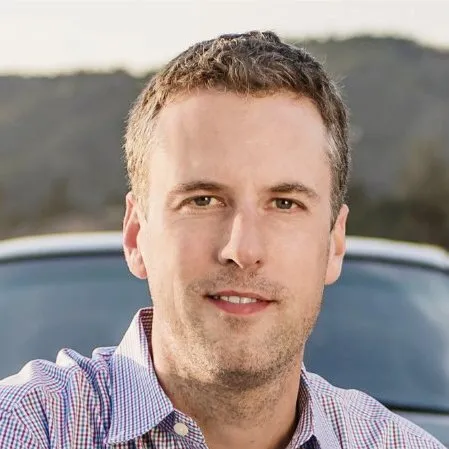 James is General Partner at SuccessHACKER, a boutique management consultancy that helps early to mid-stage technology companies turn Customer Success theory into execution. He was recognized as a Top 100 Customer Success Strategist in 2017.
As an experienced senior executive, James specializes in building and leading customer-centric post-sale organizations in subscription businesses. In the last 12 years, James has been part of the Executive teams at two high-growth technology companies as they grappled with the challenges of rapid scaling and global expansion – first as Managing Director, EMEA for ChannelAdvisor and more recently as President and SVP Customer Success for Brightpearl.
James is also a Host of the leading online Customer Success community, OUTCOMES.
Kate Nasser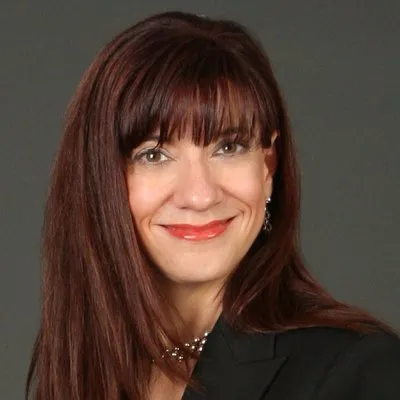 Kate Nasser, The People Skills Coach™, President, CAS, Inc. has, for 25+ years, delivered consulting, workshops, and keynotes on customer success leadership, management, and delivery.
Because of her early career in Information Technology, her special niche has and still is customer success in the technology realm. Her reach is global as she works both in person and via Cisco Telepresence® to bring your organization the latest insights for customer success and technical support success.
See workshop outlines and customer testimonials on KateNasser.com or send her an email to work with her.
Nichole Elizabeth DeMeré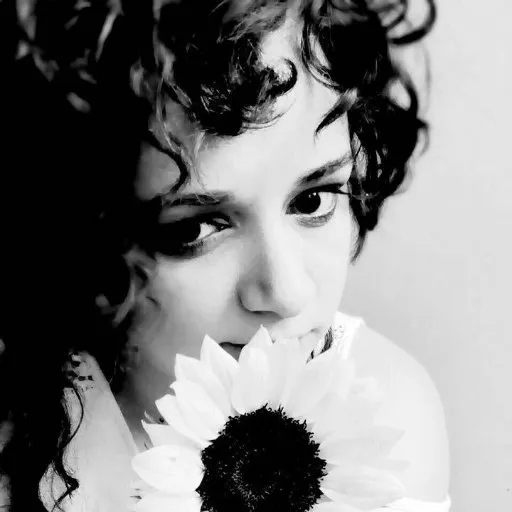 Nichole Elizabeth DeMeré is a SaaS Consultant & Customer Success Evangelist. Founder at Authentic Curation. Moderator at Product Hunt and Growth Hackers. As a SaaS Consultant & Customer Success Evangelist, she takes startups from problem/solution fit to product/market fit, all the way through growth marketing and scalable customer development.
Her specialty is in quickly diagnosing strengths and weaknesses in SaaS companies and strategizing ways to improve retention and strengthen brands.

Besides being one of the top customer success influencers, Nichole is also a growth marketing and social media expert, a tier one content writer, and a highly skilled community manager: currently, she's in charge of community growth at Zest. 
Nicolle Paradise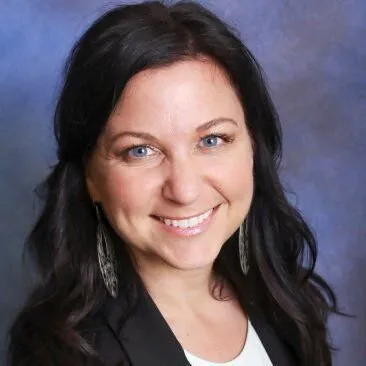 Nicolle is a decisive, energetic CX executive with 15+ years experience in driving revenue growth and creating effortless client experiences within highly regulated industries.
She has a proven track record of building and scaling client advocacy organizations and leading cross-functional, high-performing teams within rapidly growing environments.
Team Lead at TEDx, Nicolle loves to travel and is a very sought-after speaker every time the topic is customer experience. She's the Senior Director of Customer Experience at ADP.
Shep Hyken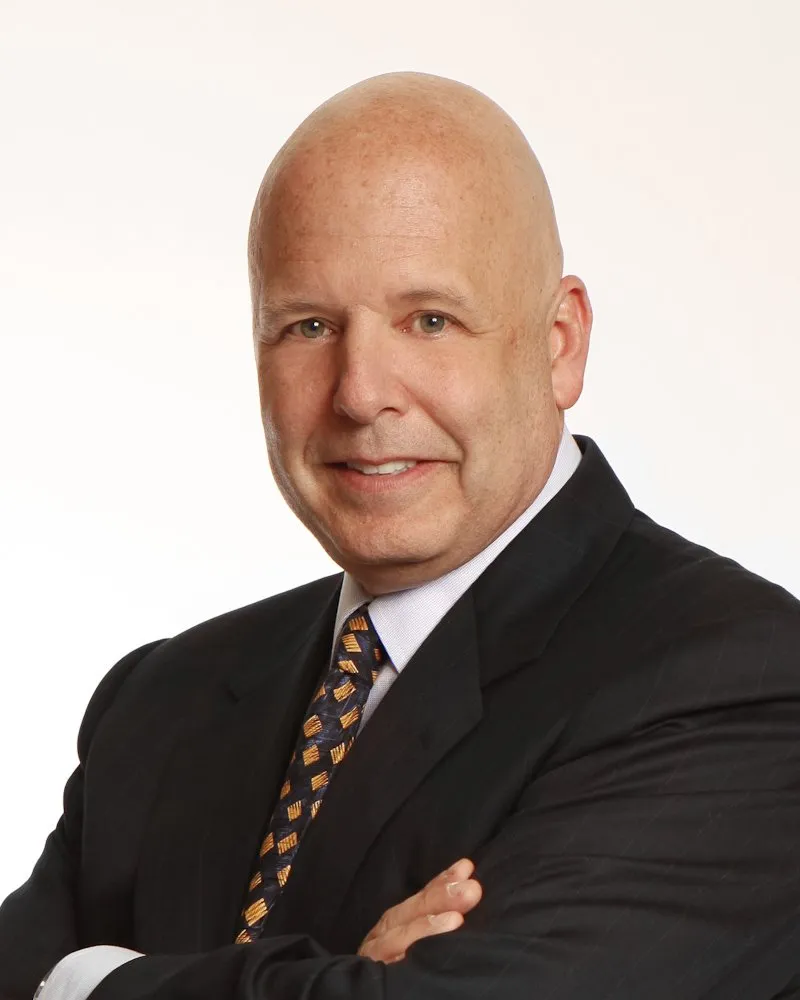 Shep Hyken is a customer experience expert and the Chief Amazement Officer of Shepard Presentations.
He is a New York Times and Wall Street Journal bestselling author and has been inducted into the National Speakers Association Hall of Fame for lifetime achievement in the speaking profession.
Shep works with companies and organizations who want to build loyal relationships with their customers and employees.
His sixth book "Be Amazing or Go Home" focuses on habits that amaze customers.
The Customer Success Playbook
Precious insights from top experts
Our panelists are well-known in the sector and are renowned for being top authorities in customer service. However, we decided to properly introduce them to emphasize how valuable their input is.
So now, without any further ado, let's move on to our roundup and present some of the common issues that customer success agents face and the suggestions of our experts.
What is the best strategy you recommend Customer Success Managers use when they don't know the answer to a customer's question?
Ellie Wu:
"Before deciding they don't know the answer; reframe to make sure you are understanding the customer's goal. I've seen many CSMs get into a back and forth of features and usage when the customer is really asking for guidance on the best path to an outcome. Once they fully understand the question and the underlying intentions/goals behind the question, then they can work with their teammates/other internal partners to arrive at an answer.
So it looks a little something like this:
CSM: "That's a great question. What is it that you were trying to do that led you to this? Is this part of a larger project you're working on?"
Customer:"…"
CSM:"Thank you for clarifying. There are a couple of ways to go about this and I want to provide you with the best guidance. I'd suggest we reconnect on this after I have a chance to confer with some of my colleagues. When do you need an answer?"
Customer:"…"
CSM:"Got it. I will get back to you by (give the customer an appropriate timeline you can commit to). Before I get working on this, is there anything else I should know about your goals on the project/with this question?"
Customer:"…"
CSM: "Understood. I will have an updated answer for you by (confirm agreed upon timeline you can commit to)."
Kate Nasser:
"Confirm what the question truly is. Beyond the question they ask, what are they trying to accomplish? Often what they tell you first is not the end result they seek.
Then reaffirm you will find the answer get back to them with an update within x amount of time. Even if you don't have the final answer you can always get back to them within that specified amount of time to tell them what is being done along the way. The phrase "as soon as possible" is not acceptable.  Although you can never guarantee  resolution time, you can always get back to them with an update along the way. "
Ellie Wilkinson:
"Don't guess – tell the customer you'll look into the question and send a full follow-up once you've investigated further. If the question is beyond the scope of what Customer Success Managers can or should answer, it can also help to have a resource to send the customer. At Moz, if a customer asks a question requiring the advice of a consultant, we recommend that they ask their question in our Q&A forum, where experienced marketers can weigh in and share their experiences."
What are the measures CSMs should put in place as soon as they notice a very low renewal rate?
Nicolle Paradise:
"It's important to remember that low renewal rates are a result of ineffective measures already in place that are impacting and/or causing those renewal rates.  Armed with that understanding, CSMs should first perform some version of a Root Cause Analysis (RCA) to understand *why a particular customer or segment has low renewal rates from the customers' point of view, not CS' point of view. Without starting at the why, the CSM would be inclined to jump directly to solutioning and deploying new measures without actually understanding the cause of the original friction points that customers are experiencing. The RCA will help produce an impartial action plan and set of metrics that are client-centric in its solution, not CSM or organization-centric."
Ellie Wilkinson:
"Research the reasons why customers aren't renewing. Reviewing feedback from cancellation surveys can be helpful to pinpoint trends. Take steps to address the problems that are preventing customers from renewing. CSMs have a lot of options at their disposal to address this issue. If customers aren't renewing because they don't see the value, for example, CSMs can test messaging campaigns focused on coaching and educating customers on how to achieve their goals using the product or service. Test to identify what works and what doesn't, and continue to iterate based on performance and customer feedback."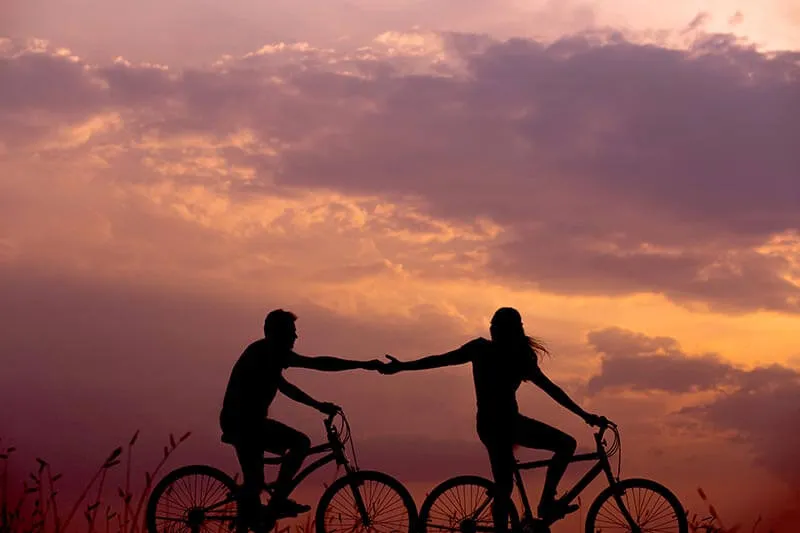 What are the measures CSMs should put in place as soon as they notice a very low trial-to-paid rate?
Ellie Wu:
"Investigate the onboarding & conversion experience for the trial customers and involve someone from the product/training team if possible. As part of this investigation, pick a few customers (varying in company, role, etc.) and be more hands-on to understand the challenges they face during the trial period. Ask questions including:
How did you hear about the product/service?

What was the problem you were hoping to solve?

What do you need from us to get some traction towards your goal? (lower the barrier and make suggestions to self-service resources)"
Ellie Wilkinson:
"Just as when CSMs notice a low renewal rate, CSMs should begin by researching the reasons behind the low trial conversion rate and use the results of the investigation to drive the strategy. Customers started the trial for a reason — what led them to decide not to convert into a paying customer? The answer can help CSMs plan the next necessary steps, whether it's advocating for a bug fix, designing an in-app or email messaging campaign, testing a new way of engaging with customers via webinar or video, or some other solution."
How can CSMs re-engage customers who seem to be inactive?
Ellie Wilkinson:
"Emailing or calling works well to bring customers back to engage with the product or service. The more personalized and targeted you can make your message, the better. Don't waste their time or clutter their inbox — make your messages engaging, relevant, and to-the-point. Add their name, refer back to previous interactions they've had with the CSMs, or mention other details tailored to their use of the product or service. Provide the value proposition and explanation for why they should re-engage, or ask about what's preventing them from returning."
What is the best way to address customers and check-in without sounding too pushy?
Ellie Wu:
"Checking in without a clear purpose is waste of time for the CSM and the customer. Leverage usage data if you have it to create an opportunity to drive value based on indicators. For example, if you released a feature enhancement and noticed the customer has not yet used it, offer to spend 5 mins to see how it can impact their work and save them some time.
After you set a precedence of value-based engagements, your customers will look forward to your outreach as they see it as an opportunity to save time, save money, or mitigate risk."
Ellie Wilkinson
"A lot of this can be handled with tone. Keep it light and friendly, and show that you're trying to help. Don't skip right to business; check in about how they're doing, or share a relevant article or tip. Take a genuine interest in them."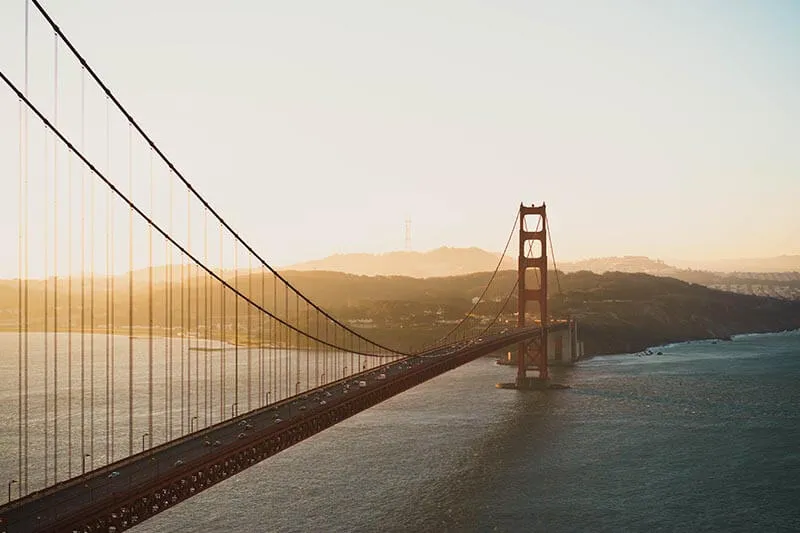 Can you recommend any specific tactics to implement when a customer seems to be in crisis?
James Scott:
"Step one is to understand what impact the crisis is having on the customer. Step two is to understand the root cause of the issue. Step three is to take a structured approach to solving the problem. All of the above requires the CSM to be good at active listening, asking open questions, collaboration and creative thinking. It's easy to jump straight to trying to fix the apparent problem – but the best CSMs know that peeling back the onion a few layers first often unveils information that helps them design a better, more effective final solution."
Ellie Wilkinson:
"Get the details about what they need and what would help resolve the situation, then share your next steps and get their approval on your plan of attack. Follow up consistently according to the plan you outlined until the situation is resolved"
How should CSMs come to agreement with a customer on how to measure success?
Nicolle Paradise:
"Firstly, I'd ask the customer how they will define incremental value of the product or service at 30 days, 90 days, 180 days, and one year. After baselining what incremental value means related to their business needs, there's a rational discussion of what the result of that aggregate should be, which is how to measure success. This framework is incredibly valuable because it's a vehicle for the CSM to then build weekly value plans (success plans) for helping the customer achieve that value, creating an opportunity for weekly or bi-weekly touchpoints with the customer. "
Ellie Wilkinson:
"Discuss success measurement and definition in the beginning of the relationship. Use this conversation to set expectations on what can and can't happen. Clarify terms and agree on timelines (if they are required) to ensure shared understanding."
James Scott:
"As a CSM, you should build a success plan for every customer. Yes, every customer. Unless you understand their goals, challenges, measures of success, etc. you have little chance of making them successful. Now, how you go about collaborating on a success plan with your customer may be different depending the segment that the customer is in. For example, for larger accounts, you could probably justify a 1-1 discussion, whereas for smaller accounts you'll need to use technology to extract the data you need in a low-touch manner. And don't forget that much of this information was probably collected by Marketing and Sales before the customer even signed up. Don't let that valuable intel get lost in the depths of your CRM…."
What are some good tactics to  turn customers into brand or product advocates?
Kate Nasser:
"To turn customers into brand advocates, focus on the customer not on your brand. It may sound odd yet customers choose to advocate for your brand when you make their life/work easier. Learn more and more about their work and then show them how your products can give them breakthroughs.  It's all about relationships."
Ellie Wilkinson:
"Going above and beyond to exceed customers' expectations can often inspire customers to share their experience. Highlighting the success that customers have achieved with the product and service can also illustrate value clearly and encourage customers to share. In addition to providing standout service and underscoring value, you can cultivate brand and product advocates by identifying users who have enjoyed success with the product or service and work with them to tell their story. Testimonials and use cases provide terrific content for educational webinars, customer newsletters, and other forms of promotional materials. These can in turn inspire other customers to come forward with their stories."
James Scott:
"The obvious answer is to deliver recurring value and meet expectations. But whilst that's enough for some people, others will need a bit more of a nudge. To do this, find out what motivates each of your users and use that information to tailor your 'ask' of them. If they are looking to raise their profile as a thought-leader in their industry, help them secure a speaking engagement at an upcoming conference. If they're more motivated by internal recognition, make them look good in front of their boss. As you get better at making advocacy a win-win for both sides, you'll reap the rewards across your organization."
Nicolle Paradise:
"Action-oriented empathy for the pain points that led the customer to first invest in the product or service is the key cohort to creating advocates.  It informs the value/success/QBR plans needed for incrementally ensuring the customer is successful and that action-oriented empathy generates loyalty from customers.  And loyalty leads to advocacy (e.g. being an NPS promoter), with advocacy leading to sustainable growth and profitability for the organization. "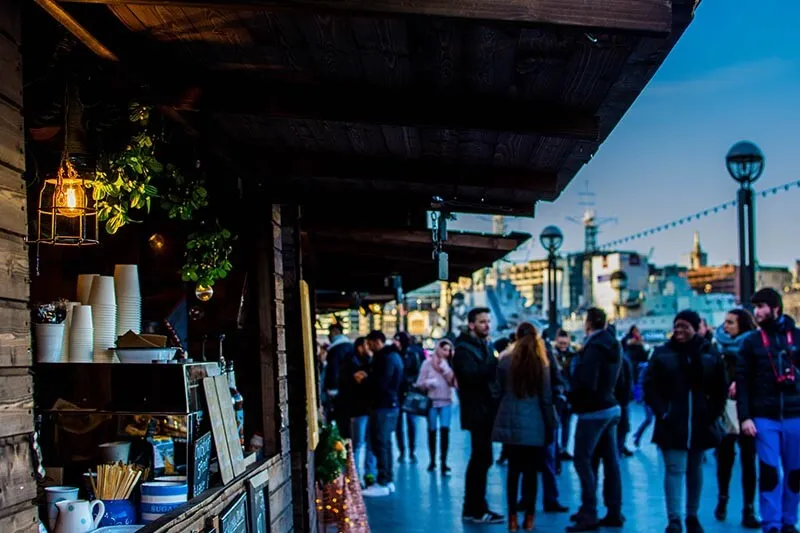 When a customer brings up specific problems (desired features, bug fixes) what is the best way to express urgency to Product Managers or Engineers?
Nichole Elizabeth DeMeré:
"Danger Danger Will Robinson! (Don't we all need that robot in our lives? Can there be a pocket version that goes off when it senses you're in line at Krispy Kreme?). But seriously, you don't want to rush customer-suggested features to the Product department.
There are two whirling vortexes you could fall into by punting features to Product:
One is the "next feature fallacy," that just one more feature will solve all of your retention issues.
The other is the "Product Death Cycle," which happens when you jump down that rabbit hole and invest time and money on features instead of investigating the underlying issue that are causing people to churn (ie. they are not achieving their ideal outcome – and that could be an issue of problem/solution or product/market fit).
See, your customer really wants one thing: Their ideal outcome. The ability to do something for which they bought your product or service. If a technical bug is getting in the way of them achieving that ideal outcome, by all means, fix it fast. But if it's a matter of features… slow down and make sure that the feature you make serves your ideal customer.
Before you give the problem to Product, ask yourself:
Does this customer neatly fit into your "

ideal customer

" category?

Can your product deliver that person's

ideal outcome

? If not, is that a product/feature issue or a customer fit issue?

Is this problem something only the one customer is experiencing, or is this a problem common to an entire segment of your best customers?

If it's a segment-wide problem, does that segment neatly fit into your "ideal client" category (ie. is it in your best interest to keep them?).

Can the issue be solved any other way – like providing educational materials, or having a

customer success manager intervene

?
If the feature or fix passes the test of those five questions, then you can present it to Product. And Product will know that this isn't just one more whim of a customer, passed along by an over-anxious CEO. They will know that this feature or fix will bring ideal customers closer to achieving those all-important outcomes.
A podcast and related articles I've written [on this topic]:
Kate Nasser:
"The ongoing challenge for every customer success management team is getting urgency buy-in from other teams. The only way to overcome this challenge is to have leadership of all teams strategize priorities together. Team members in those organizations will always follow what their leaders expect instead of pleas from other teams to work on something now.  Customer success has to be everyone's focus!"
Ellie Wu:
"Work with the customer to determine the business impact from both their side and translate that to the business impact for your company. Analyze the problems as the customers bring them up and determine if it is a true show stopper or something you can also help the customer find an alternate configuration given the current capabilities.
Product Managers and Engineers also have their own deadlines and pressures so there must be a business case to prioritize. There are also companies with the same teams tasked with bug fixes and feature development. Understanding goes a long way so work with your Product Manager and Engineering teams to see what needs to be done, help out wherever you can, and manage the expectation of the customer."
Ellie Wilkinson:
"Sharing quantifiable numbers can often aid in expressing urgency: the number of customer complaints or requests, the deal size of certain important customers, or lost opportunity costs can illustrate the importance of an issue and sway Product Managers and Engineers to prioritize and take action."
Shep Hyken:
"I just worked with an IT department that gets thousands of tickets sent to them and so basically they have to prepare SLAs and have some type of agreement in place. Three things are important in this case. When a customer submits their issue, there needs to be an acknowledgement that this has been received.
Secondly,  there needs to be some type of expectation regarding minimum standards.
Finally, expectations regarding time: 3 days, 5 days at the most If there are certain issues customers can fall into certain categories depending on severity or emergency that type of thing. The customer needs to be given a reasonable expectation of when their resolution can be found or fixed. How can we beat the expectation of urgency? If you create an expectation that is reasonable for the customer and they accept that. Try to exceed the expectation you set to make the person happy. Ask yourself: How can you beat it?
I worked with a group named 'hashtag 5 days'. [The name represents] the worst case scenario.
When you deliver on your promise and when you are consistently beating the deadline you will establish trust. When you are consistently beating the deadline the customer will say they can always count on you."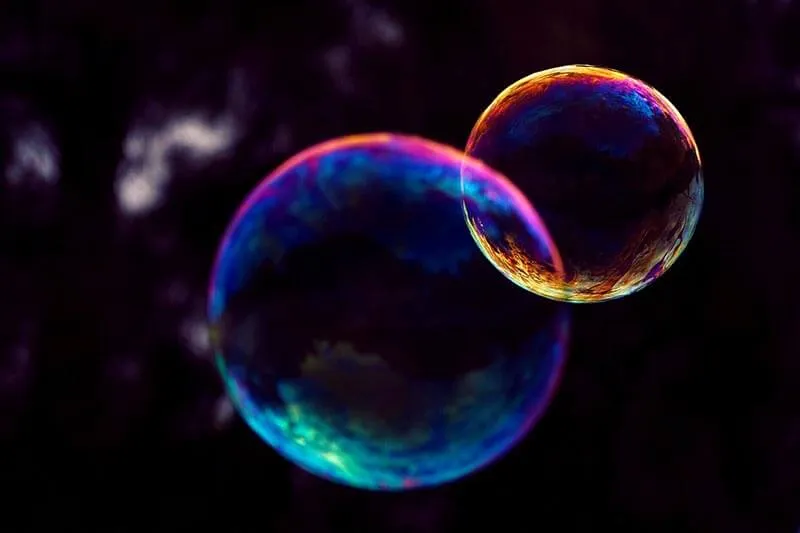 How should CSMs set the expectations and distance themselves from technical support or key account management?
Shep Hyken:
"Let's talk about the definition of customer success and what a customer success manager does. Real simple…customer success means exactly what it is: ensuring the success of the customer.
What can we do to ensure the success of customers? Many times, Customer Success manager should be taking a look at the most common issues customers are experiencing and proactively and preemptively make sure that the customer doesn't have to call for these issues.
This means that we need to identify them and look for them before the customer even knows they are going to occur. And if something is happening that is not good for the customer […] it shouldn't happen over and over again. And the role of a CSM and his or her team is to eliminate or mitigate these issues. So you become proactive…
One of the ways to eliminate problems happening down the road is to educate the customer on the very front end. So, a part of CS programs has traditionally been onboarding the customer with knowledge so they won't be calling us later on with technical support issues or problems.
If there is something new coming up, let's not just send out a news update, but let's set up a time for you to talk to a rep so you they can understand how the update is going to impact you.
When the rep is on the phone with the customer they're teaching the customer and ideally that customer won't call in for support with an issue that many customers will experience without a preemptive phone call.
Customer success is a proactive support, so that later you don't have to react to a problem. "
Kate Nasser:
"In this case I need to replace the word "distance" with differentiate.  You never want to distance various teams  from each other. Distance leads to silos and that is deadly to success. To differentiate what you do from tech support, explain what you do and what tech support does. Use an analogy of a doctor's office.  Few people would expect every person in a doctor's office to diagnose their illness or cure them. Doctors and physician assistants do that. Yet all the other staff are essential to doing the other functions."
Ellie Wu:
"I recently wrote a blog post that details this – how to communicate your role and value to both internal and external folks.
-How should CS professionals address customers who expect them to possess the know-how necessary to address their technical issues?
-What is the best way to create internal awareness regarding the CSM's functions and purpose?
-How can CSMs make Customer Success a company-wide policy?"
Ellie Wilkinson:
"I don't think CSMs should necessarily distance themselves from technical support or account management, since often CSMs will need to work closely with these teams. But they can certainly communicate the differences between the roles in terms of their goals and responsibilities and explain clearly how they can help as a CSM versus a technical support or account manager.
The definition of these roles varies at different companies, but at Moz, technical support focuses on providing reactive support and technical troubleshooting, account management maintains the relationships with customers on Premium and Enterprise subscriptions, and customer success owns onboarding and engagement strategy to proactively teach customers to succeed with the product."
How should CS professionals address customers who expect them to possess the know-how necessary to address their technical issues?
James Scott:
"As any company grows, job roles become more specialized. It's impossible to be the best at everything. I tell the customer that, far from being an issue, it's actually a good thing. The fact we have specialists rather than generalists means that we're growing as a company and are more likely to be around for the long term. And for them it also means they get access to the right expertise, at the right time, to help them be successful."
Nicolle Paradise:
"Customers don't value the products or services provided by any company.  They value the results.  Thus if there are a subset of clients that measure value via the technical depth of CSMs, a technical SME should accompany the CSMs on pre-determined calls.  If the nature of the product or service requires the majority of clients to need and value technical depth (and thus renew), the company must be willing to invest in technical CSMs or as a constant partnership of the CSM and technical SME when engaging with customers."
Ellie Wilkinson:
"With customers who expect CSMs to possess technical knowledge they don't have, I think it's best to be up-front and admit that they aren't able to address the issue in the moment but they can certainly connect to those that can. It helps to have a clear definition of the CSM role and responsibilities handy in these instances."
Shep Hyken:
"It must be clear that based on the definition of customer success, this is not a customer success call. This is a customer support call.
The customer service rep is aware of what they are expected to know, […] where to go to get the information, and who to get the information from.
What we don't want to do is to keep passing the customer from one rep to the next. If you do have to pass the customer, you only pass them once- that's the goal. Pass them to the right person the first time.
The second person shouldn't require for the customer to have to explain the problem again. [You need to ] have a system where notes are made and the next rep can pick up, read these notes, maybe ask more questions but won't have the customer  retell the problem again.
A good CRM system will allow to log information through any channel a customer comes in and when they finally do  talk to a person, (or a second or third person), that person can see the history and understand everything about that customer. We shouldn't have to ask that customer to repeat their story at any time: not even their name, account number or whatever it is. This makes the customer feel special."
What is the best way to create internal awareness regarding the CSM's functions and purpose?
Shep Hyken:
"I think this is a matter of creating awareness, and communication. And actually there is a third aspect. Awareness, communication, and proper training!  
Every company needs what I like to call a 'service vision'. That's usually a sentence that kind of defines what the vision of service is and everyone should be familiar with it.
But a specific department can have their own version of this. So you create internal awareness with a message that's very succinct and easy to memorize. Perhaps one sentence long, or even less. Earlier in our conversation, we talked about 'hashtag five days'.
This sentence pretty much summarizes the most salient aspects: we're saying that we have a support role and we know that every support issue needs to be resolved in a maximum of five days.
[With this phrase], you've created internal awareness and you constantly need to remind people of what it stands for. One of the best ways to do that is finding people who excel and using those as regular ongoing examples. And that's where you go from creating the vision to communicating it and finally to training by example."
Kate Nasser:
"Always show other groups what's in it for them.  People are busy. If you want their attention to increase awareness of your role, show them how what you do helps them, feeds into their work, etc…"
Ellie Wilkinson:
"Build relationships with important teams by finding opportunities to share feedback from customers or offer help with product research efforts. Measure success metrics consistently and rigorously, and share the team's successes widely across the company to bring visibility to the work CSMs do."
James Scott:
"As a Customer Success leader, you have two important audiences to think about when it comes to marketing. In addition to customer marketing, you also need to be good at internal marketing – that is, telling colleagues what you do and how you're making a difference to them and the company overall. And like any good marketing, story-telling techniques are often the most effective. Try sending out a monthly update to the whole company, highlighting some of the ways you've made a difference to customers in the past month and recognizing people from departments outside Customer Success that have gone above and beyond to make customers successful. Believe it or not, it won't be long before your colleagues across the company will start looking forward to receiving your latest update and will chase you down if you're late!"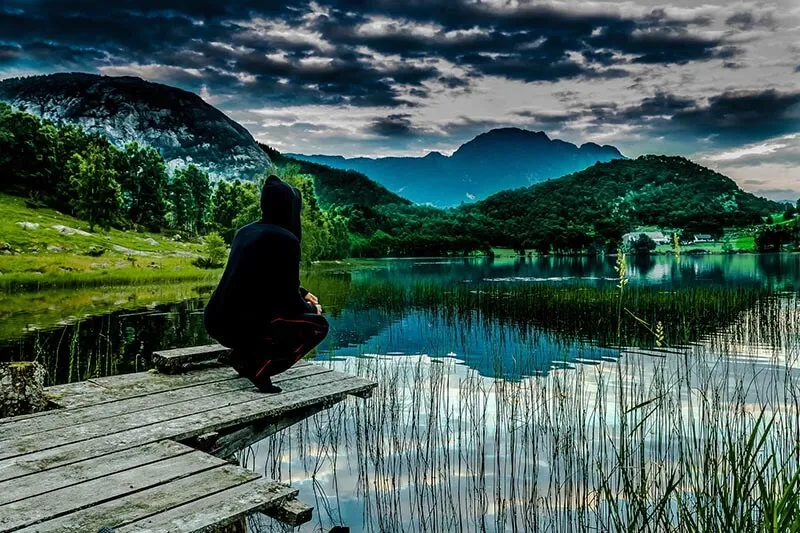 How can CSMs make Customer Success a company-wide policy?
Kate Nasser:
"Speak to top leadership about how your work feeds the bottom line.  The biggest challenge of all middle management is translating what they do into bottom line results that company leadership cares about.  Once you do then, then customer success can become a company-wide culture with those leaders as executive sponsors and champions."
Ellie Wilkinson:
"If you aren't getting a seat at the table, make one. Reach out to the teams that make decisions affecting customers — Product, Marketing, Design, Engineering — and find ways to illustrate how customer success can make their jobs easier. Integrating customer success into company-wide policy means the focus shifts to customer needs. When you solve for customer needs and problems, you create a stronger product or service. Having a solid understanding of what goes into customer success benefits all teams and makes it easier to prioritize work, describe value, and sell the product or service."
Nicolle Paradise:
"The failure to quantify and correlate the financial value of client retention by Customer Success is why most (if not all) CS initiatives fail / are not funded.  The solution is for the CSM to treat each meeting, internal and external, as if they were preparing to meet with a CFO for a portion of that meeting.  For customer success to be the culture norm of a company policy, its value must be found in the math, not in the message.  When Customer Success quantifies its contribution, it stops being about evangelism and starts being about the financial relevance of CS to the viability of the organization. "
Shep Hyken:
"If customer success is the goal and if you look at it company-wide, [the policy] is cultural at that point.
The vision, then, needs to be defined. You need to communicate it and you need to train people to it. Managers need to be role models and be the mentors and coaches and best examples of it. Managers and team leaders need to keep people in alignment. [They must] coach people when they go out of alignment and finally need to let them know they're doing it well by patting them on the back and giving them a little celebration when things are done right.
The point is, making sure it's a company-wide focus and the best companies do exactly that. I know we're using the words 'customer success' but I'd like you to think of it as in terms of 'customer focus' instead of just customer success. When you become customer focused it's all about the success of the customer. It's all about making sure the customer has as little friction as possible when doing business with you.
They always get the answers to their questions quickly. And they always get the correct answers. When a customer says the words "always" followed by something nice, for example would be "they're always friendly", "they're always knowledgeable", they're always helpful", even when there's a problem, they know they can always rely on you. So, 'always' followed by something good is really good and that's the easiest benchmark: will customers say they're always 'something positive'?
I always say that customer service is not a department, but that a philosophy. You could say the same for customer success.
Customer success managers, are 'managers', and need to manage their employees, and empower them to make good decisions on behalf of the customer.
If agents go outside of the normal responses and support that they've typically been trained to offer, they should share that information with the manager.
The manager should then use this opportunity  to congratulate the employee, or maybe give them a better idea of how to do it; it becomes a bit of an educational opportunity.
And either way, if it's outside of the norm, no matter if right or wrong in terms of the way it was handled, you can take it to the whole team as an example. [It's a good chance to] talk about how you resolve issues successfully and make it an educational teaching opportunity. Catch people doing it and share it with the team!"
So there you go, these are the best tips and suggestions that top customer experience and customer success experts shared with us.
I'm sure you'll agree that this information is basically pure gold!
We're thinking about creating a second part of this post….what questions would you love to see there? Who would you like us to add to our panel of experts?
Feel free to add your ideas in the comments or on social media and if you want to download this guide and go back to it anytime you need inspiration, you can receive a pdf version of this post by clicking here below!
New to Userlane? Take a step in your software adoption journey and join the pool of our happy customers.
About the author:
The Userlane team brings you digital adoption insights, product updates, and plenty of onboarding and engagement advice for user-centric businesses.