Customer Success and Customer Experience
Support at different Stages of the Customer Journey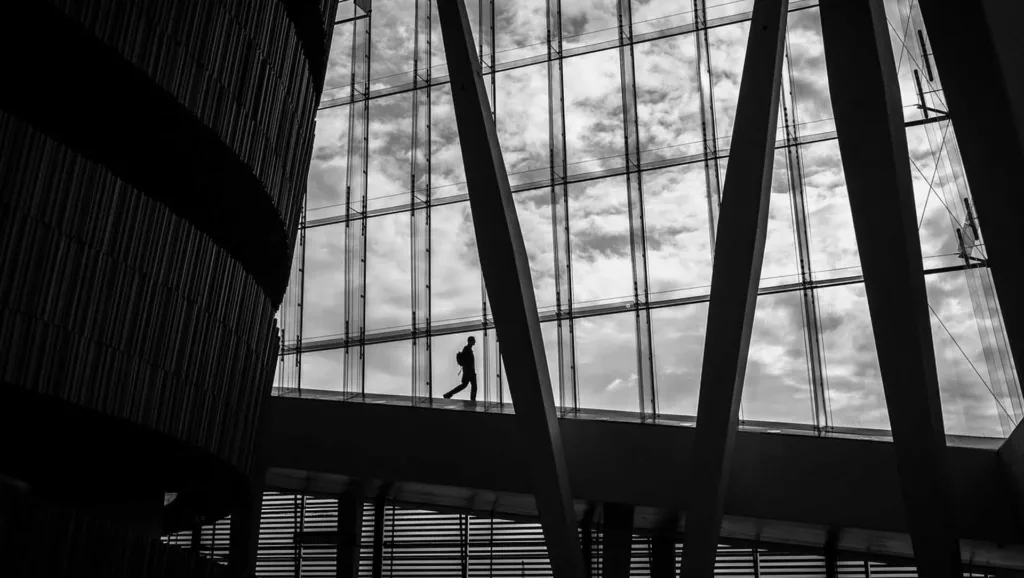 by Team Userlane
7 years ago
・
13 min.
A flawless customer experience throughout the entire customer journey involves guidance and support.
Users need to be exposed to specific information but also need to feel in control of their decisions and want to be able to easily access help if they need additional information or if something goes wrong.
Help can come in different forms at different stages of the customer journey and selecting the right form of support can make a huge difference in terms of user experience.
The customer journey we design, from discovery to customer success involves several different touchpoints that call for different tools and strategies.
Let's take a look at the best and most efficient solutions for each stage of the decision making process and let's see when and how these options can actually be beneficial.
Each solution is designed to address a specific situation, but the very same solution used at the wrong time can suddenly become detrimental for customer experience.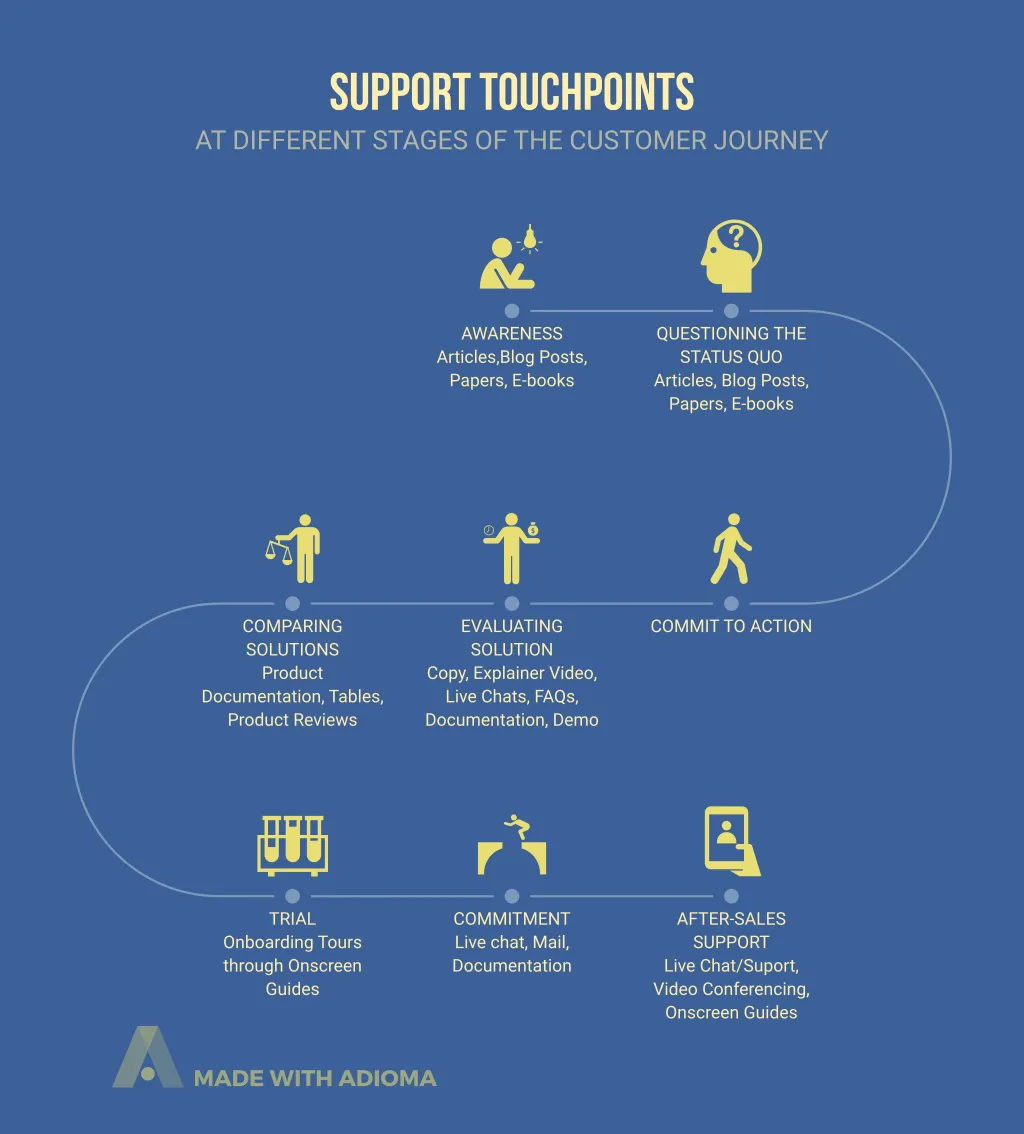 As you can see in the schematic infographic above, at each step of the decision making process the customer may get in touch with different forms of information and support.
Needless to say, communication at each step has to be optimal and and the information provided must be thorough. That's why we decided to take a look at what resources enhance customer experience and increase conversion and retention rates.
Main Forms of Support
Different forms of support can be valuable at one point or another. But we need to have tools in place to deal with users who need to get in touch with information either actively or passively. 
Because one of the key elements in customer success is being able to deliver the right information at the right time.
This also goes hand in hand with customer segmentation and customer intimacy. The more we get to know each single client individually the more we understand their needs.
Pushing information indiscriminately can be annoying for a certain group of users and we need to find a balance between active and passive sources of information to make sure that users are aware of the key elements of our product and are offered the opportunity to easily collect more information if they actively wish to do so.
The important thing is using the right tool for the right job!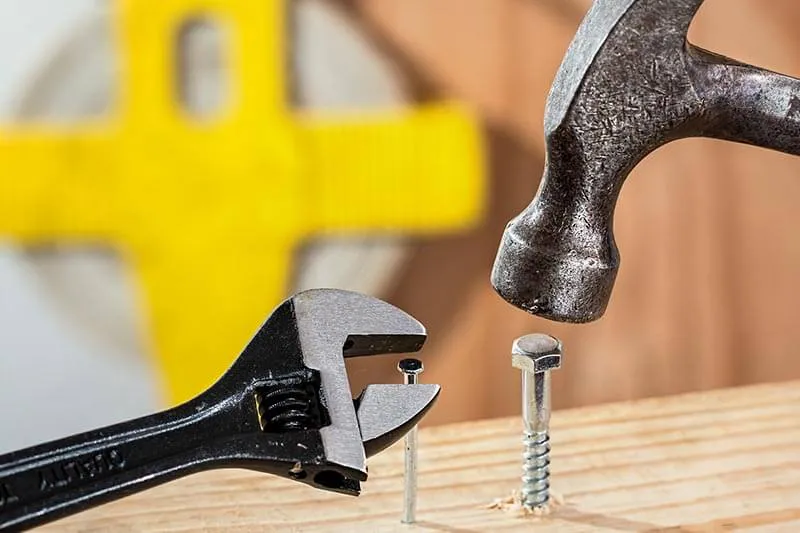 Additionally, it is important to differentiate forms of support that are used to prevent direct help from others that can be used to offer direct support. 
At the end of the article we'll report a table that covers all the solutions and shows when these can be used.
Now, let's simply follow the customer journey together and let's explore some of the best applications which are currently available.
We're going to look at:
What the optimal solution for offering support and information at each stage is
What solutions require the customer to actively look for information
Some examples of tools and applications which companies implemented at different stages of the customer journey
Literature and Educational Articles to Present the Problem
Even before a potential customer looks for information about a specific application, they might look for generic information about a certain issue they need to sort out.
At this stage, people only need valuable tips to address a specific concern they have and which is connected to their product or service.
This form of generic help is usually not personalized and comes in the form of blog articles, e-books, generic literature or audio/video material.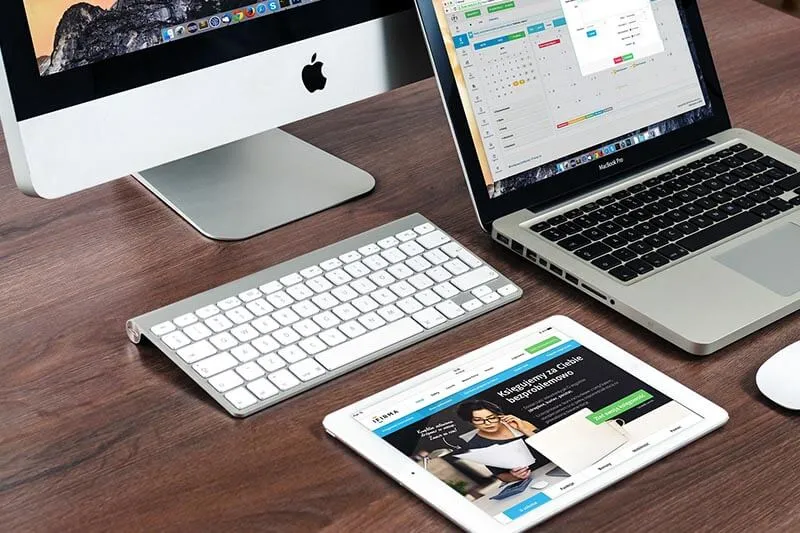 Most of the content produced by companies out there is meant to either provide solutions to existing problems or to create awareness and educate customers about a particular weak area and direct readers to a particular solution.
This form of support often represents the first point of contact between an individual and a brand and can already create a positive impression especially if the information provided is highly valuable and actually addresses the problem experienced by the prospect.
In this case,  a person can either be actively looking for information about an issue and discover useful literature or be passively exposed to an article through social media, news feeds or other aggregation channels. 
Homepage Copy to introduce the Solution
When a potential customer becomes aware of your solution (through referral, advertising or content) they might decide to actively look for more information and land on your homepage.
A well-designed homepage should provide all the information the visitor needs in order to understand what problem the solution addresses, and how.
There's little room to educate visitors on why it is important to address a specific issue. This can be done through a blog, product pages or dedicated literature but, in general, the homepage is an important point of contact that should already convey a clear image of a brand and its product.
By reading the copy, visitors absorb information that can confirm or confute their first impression of the company.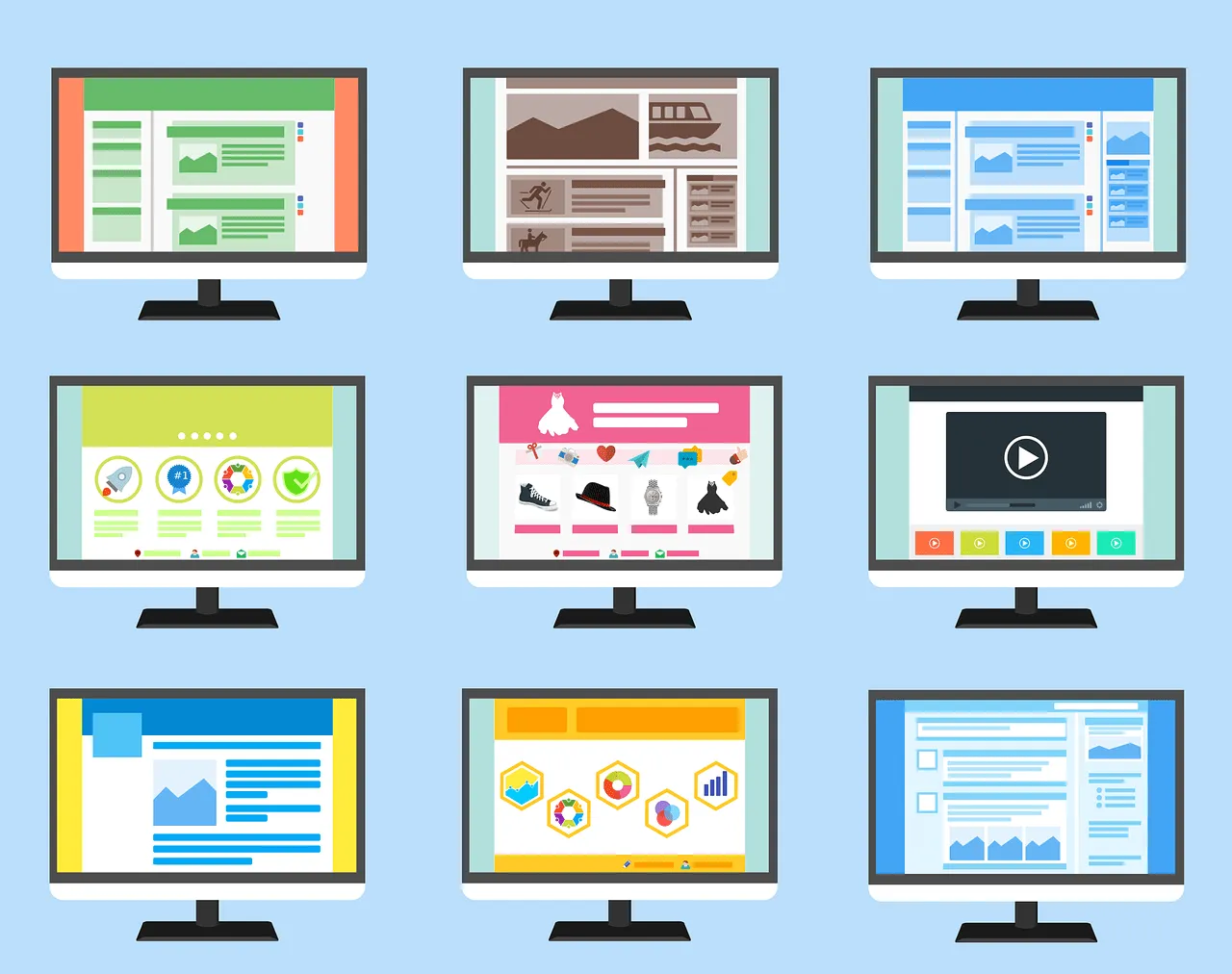 Ultra-specific, hip, unfamiliar jargon, marketing buzzwords, emphatic mega-stellar hyper-revolutionary terminology simply confuses the reader and create distance.
A clever motto or claim that seems to perfectly represent the spirit of the brand might simply result obscure to a person who just gets in touch with a product for the first time.
At this stage, a prospect only needs to know what the product is, what the advantages of the solution are and how it actually works.
Explainer Videos to Extend Copy
If I mention the words speeded-up, hand-drawn whiteboard story, uplifting, cheerful ukulele or acoustic guitar tune, reassuring yet enthusiastic voiceover and ask you to connect these words to a common concept you'll probably think of explainer videos.
Okay, I'm kind of making fun of the whole thing here, probably because I had to watch my share of explainer videos over time. The problem is that the formula seems to work and when a specific standard seems to do the trick agencies and producers are reluctant to break the rules.
Let's skip for a second all the considerations regarding production and focus on other elements.
Content: Explainer videos are very effective when it comes to presenting a solution for the first time. Usually much more efficient than text.
Main concepts that videos should present include what the product is, what its advantages are and some general information on how it works. Basically, these videos represent an extension of the main areas covered in the copy on the home and product page.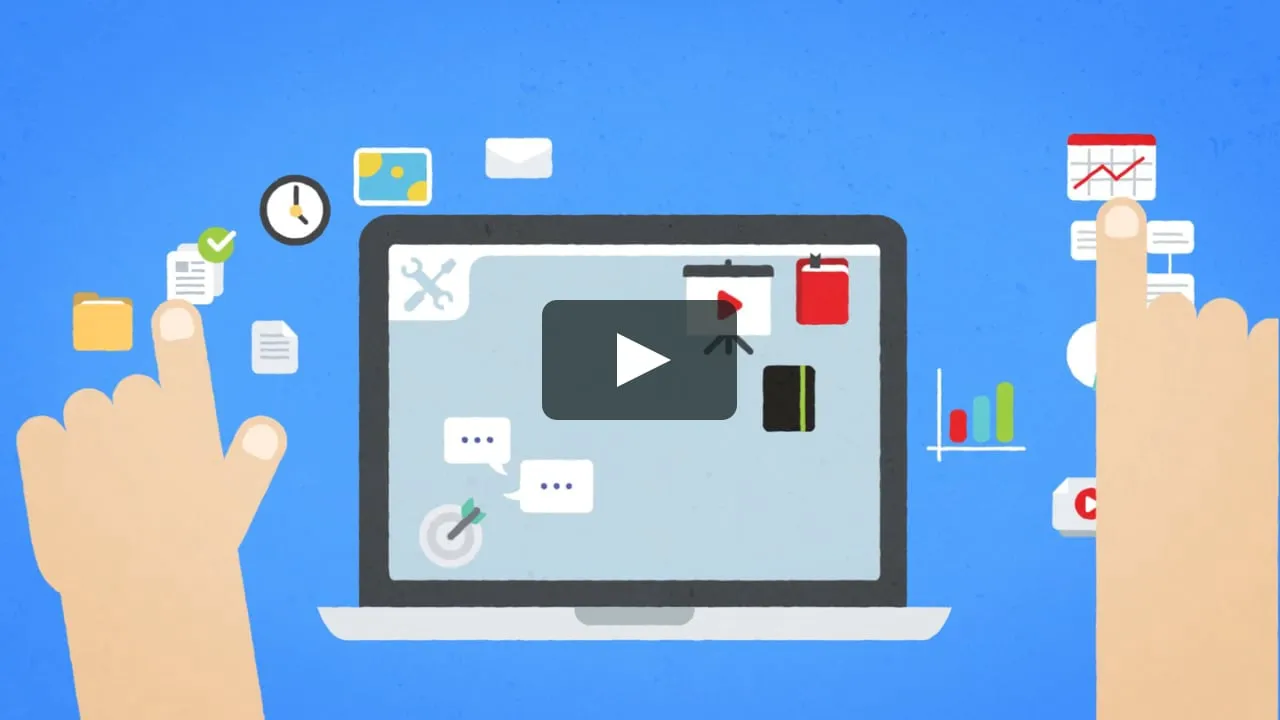 Users should actively look for additional information by clicking on the video explainer. Pushing the explainer to people with autoplay is not well-received and could negatively affect the whole customer experience.
Video Explainers need to be easy to reach from different pages and users should feel free to access the content if they actually feel the need to know more or if they feel that the copy didn't answer all the questions they had.
Onscreen Live Chats to Personally Address the Visitor 
Intercom seems to be omnipresent. It's really hard to find a website that doesn't implement it now. And for a good reason…
This tool (or other substitute solutions presented at the end of this article) can be used to signal presence and show the visitor that somebody is available for a chat on the other side.
Oncreen chats can be accessed by the visitor who actively looks for help. But visitors can also be asked to participate in a live chat with simple questions.
Unless the whole conversation is carried out by a robot, this is the first personal interaction between the prospect and the company.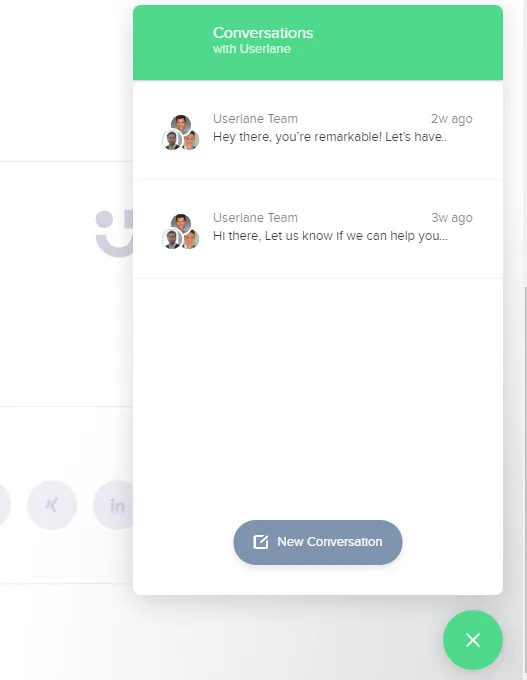 This process is very similar to what happens in brick and mortar stores where a sales person quickly pops up and asks the customers if they need any help. This simple signal usually leads to more sales.
The problem, though, is that a pushy store clerk might also have a very negative effect on sales because people want to look around before deciding whether or not they want to purchase anything.
The same applies in the case of live chats. Automatic pop-ups can be useful to boost engagement and are mostly connected to higher conversion rates and better customer experience.
However, there might be problems that could negatively impact user experience if, for example,  the user is not sure if they're talking to a chatbot or a person or if messages keep  popping up insistently multiple times in different areas of a site.
Pop up chats can be used on different pages and can already prompt users of important information they might need to try out the product.
FAQs, About Page and Product Documentation
Before deciding to request a demo or go for a trial, people might want to look for more information about the company or the product itself.
Sometimes, questions can be answered via live chat or postponed to a later stage when the client requests and goes through a demo. Some other times, people prefer to look for details on the website and collect more data to make an informed decision.
This documentation can be text-based but it can also include videos, slides, charts, infographics or other media.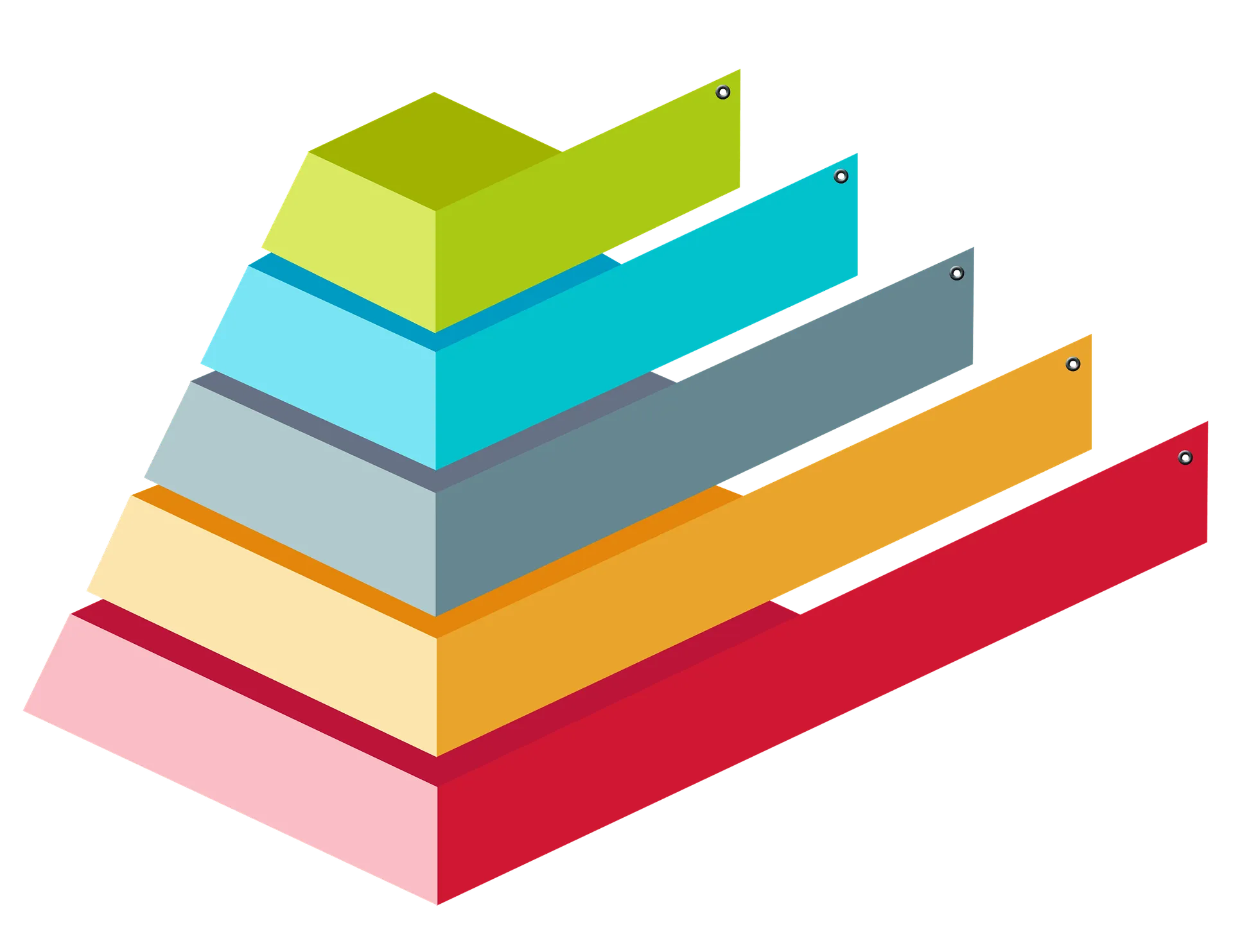 Users look for this kind of information actively, often while comparing options or deciding whether or not they think they can commit to a solution.
All these pages are essential components of a good communication between a company and their prospects that generate trust and bring the two parties a step closer to each other.
Live Video Demonstration to see the Product in Action
If everything looks good and you offer a live demo of your product, people might sign up for it.
Also in this case, users are actively looking for more information. They actually want to see the product in action.
A great product demo should revolve around your prospect's needs and prove product fit and see how effective the solution for that use case can actually be.
Alternatively, your company might also want to organize workshops with multiple clients to introduce the product or present new features.
The idea of a good demo revolves around the information you collect beforehand and the quality of the conversation and presentation. Honesty, transparency, and enthusiasm are key elements of successful video demos.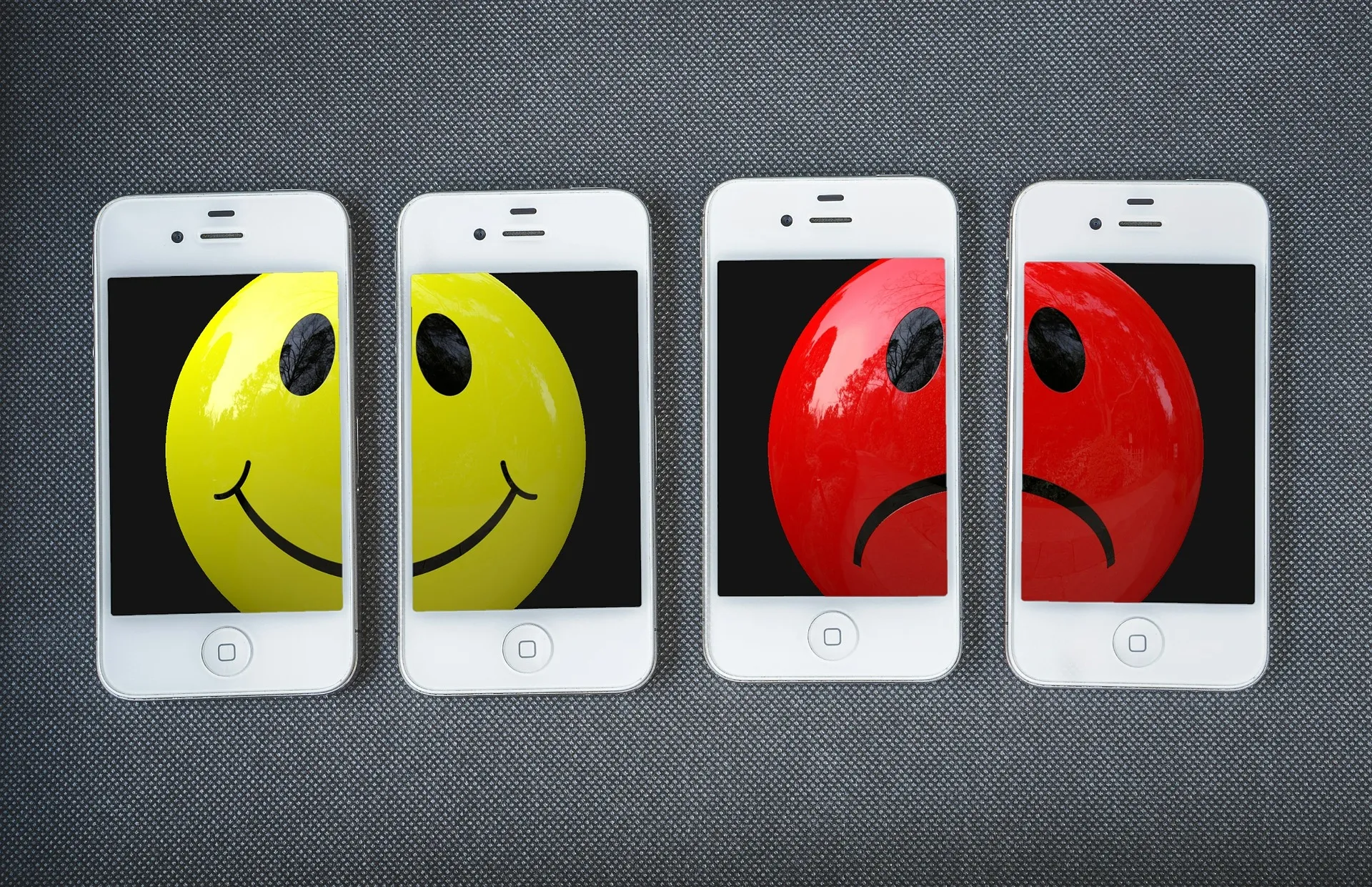 External Sources of Information for Comparisons
When people need to compare different solutions before committing, they usually look for external sources of information.
There are quite a few sites that collect reviews and comparisons and where people can see feature tables and ratings of different similar products before committing to one solution specifically. Additionally, there are also blogs that specialize in reviewing products and services.
Companies are required to have a strong presence on such sites an focus PR efforts on generating great reviews.
Customers are usually not likely to post a review unless they're highly dissatisfied with a product or service. Happy customers, on the other hand, can be invited to rate and comment. Most brands do that and many customers are happy to write a review after being asked to.
There's also a new application called Quickly Review Us that helps companies monitor their reputation and request reviews.
Onscreen Onboarding Tours to Guide Users
One of the most critical areas of the customer journey is the onboarding phase. Once a prospect decides to go for a free trial you need to convince them that your solution actually addresses the problem they need to address and allow users to move the first steps within the software as effortlessly as possible.
A positive onboarding process has long-term repercussions on activation, engagement, conversion and retention.
The faster the first interaction with the product occurs the better the whole onboarding experience will be. Users need to interact with all the main features of the product in the correct order (so that they can set up their profile and their working environment for better results) and as seamlessly as it can get.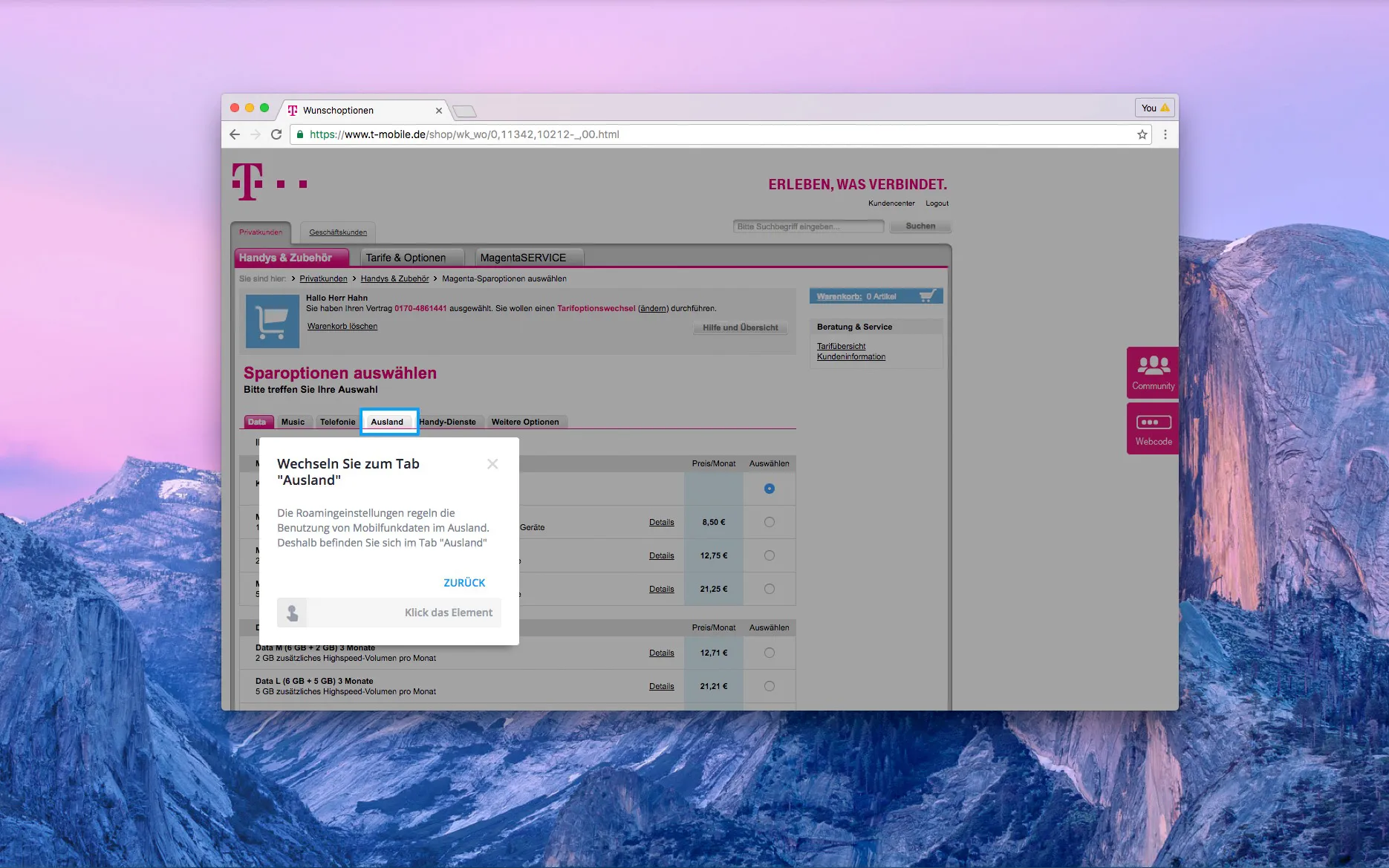 Any form of delay, resistance or perceived complexity leads to frustration. And, in turn, frustration spoils the whole customer journey and leads to lower activation and churn.
A large percentage of users try out a solution once but never go back to it. Often, this occurs simply because of the lack of guidance.
Onboarding new users means being in control of each setup step and guiding new users by the hand.
Learn more about employee training and support can be used to create onboarding tours that maintain the level of attention through out the process, allow you to introduce and present features and processes in real time and force the users to go through the right steps to complete this stage successfully and without getting lost.
Why support must occur in real time and within the same ecosystem
At this stage, it is essential for users to stay within the service and complete the whole onboarding phase without leaving the application. Support and help needs to occur within the platform because users who leave often don't come back.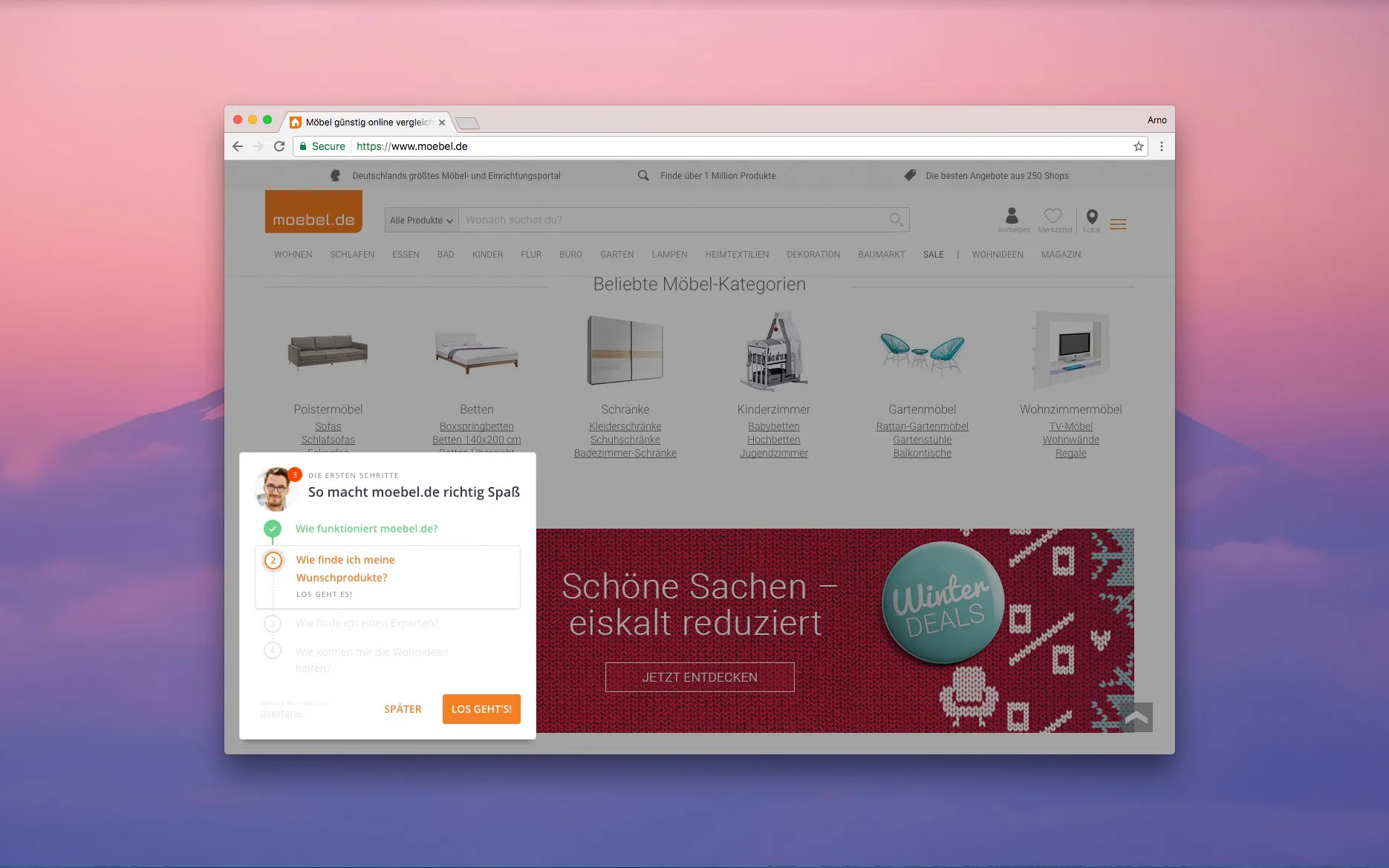 A few applications still don't implement real time walkthroughs and virtual assistants that guide their users through the features and processes of their solution. In this case, then, once a user is stuck, they must look for support by checking FAQs, community forums, online tutorials or they need to contact the company and open a support ticket.
This can hardly be described as positive user experience and the lack of live guidance usually automatically translates into higher churn.
Becoming a Client, Justifying a Decision and Feedback
Say; the process so far went flawless and the client signed up for a subscription plan.
People often need to be assured of the fact that they took the right step and the final stage of the decision making process often sees people collecting even more information to justify their decision.
At this stage they might get in contact with the company again, but it's even better if the company touches base to make sure everything's fine.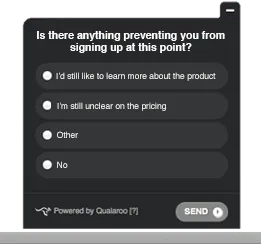 Live chats or email can be useful. Alternatively, you might also think about implementing feedback and survey software that can ether boost engagement during the first site visit or collect information from existing clients.
Communication at this stage is essential as well to make sure that the relationship started in the best possible way.
After-Sales Support
Still..even in the best relationships something goes wrong sometimes.
If problems occur, companies need to have a system in place to collect support tickets.
This can be done with specific helpdesk solutions like Zendensk although many live chat applications already implement many similar features and the two solutions seem to overlap in many different areas.
With some large companies the process is quite painful because support often means self-support or community support.
Others, simply direct people to a huge library of more or less "searchable" information and try to avoid getting in touch with the client directly as much as the can.
However, in the digital era, we all know that customer experience is a key driver and people value it a lot. A great customer journey that even exceeds the expectations of the client can truly make or break your product.
Therefore, being able to collect support requests and managing them as efficiently as possible can become a unique selling point of smart SaaS businesses that want to compete with larger corporations.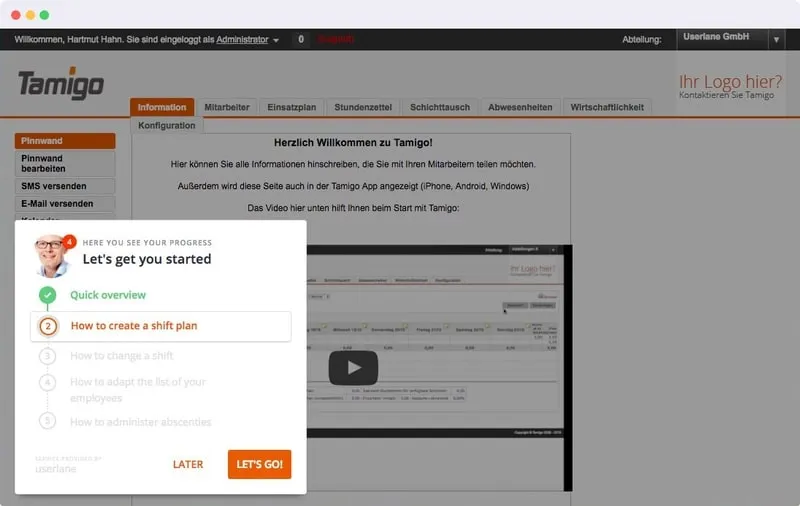 Onscreen, interactive guides can also be useful in this case. Having a virtual assistant available within the software itself, means having access to walkthorugh guides at all time.
Customers who need to carry out complex processes can use a guided tour instead of trying out on their own multiple time. And being guided from A to B in real time dramatically increases efficiency and reduces the number of support requests.
Finally, were the customer to be facing a problem which still hasn't been linked to an interactive guide, support can simply collect the support request and create a step-by-step walkthough for the client.
This way, the customer will be guided through the solution instead of being told or shown what to do or simply being redirected to searchable documentation and video tutorials that simply add frustration to frustration.
To Sum Up: Most Appropriate Forms of Support during the Customer Journey
Form of Support
Active/Passive
Stage

Content (text,audio, video, graphs, charts…), literature, news

Active/Passive

Pre-awareness

Awareness

Questioning the Status Quo

Website Copy

Active

Evaluating Solution

Comparing Solutions

Explainer Videos

Active

Evaluating Solution

Comparing Solutions

Onscreen Live Chats

Active/Passive

Evaluating Solution

Comparing Solutions

Commitment

After Sales Support

FAQs, About Page, Product Documentation

Active

Evaluating Solution

Comparing Solutions

Commitment

Onboarding Walkthroughs and Onscreen Floating Guides

Active/Passive

Evaluating Solution

Comparing Solutions

Commitment

After-Sales Support

Video Webinars/Demos

Active

Evaluating Solution

Comparing Solutions

Survey and Feedback

Passive

Justifying Decision and Commitment

After-sales Services

Ticket Management/Collecting Software

Active

After-Sales Service
Some of the Best Tools Connected to great User Experience
Here's a list of tools or services that can help at each stage of support.
Explainer Videos
Some of the most efficient solutions to create explainer videos include:
Powtoon for colorful animated videos.
VideoScribe for whiteboard animations.
Wideo for animations and marketing videos.
DesignWizard for personalized videos
Biteable for lively video animations.
RawShorts a drag and drop solution for video animations.
MySimpleShow to create hand-drawn style videos.
EasySketchPro a "doodling" tool to create sketch-like animations.
Moovly a complete video making and editing tool.
Additionally, your company might want to explore the option of working with a production or media agency.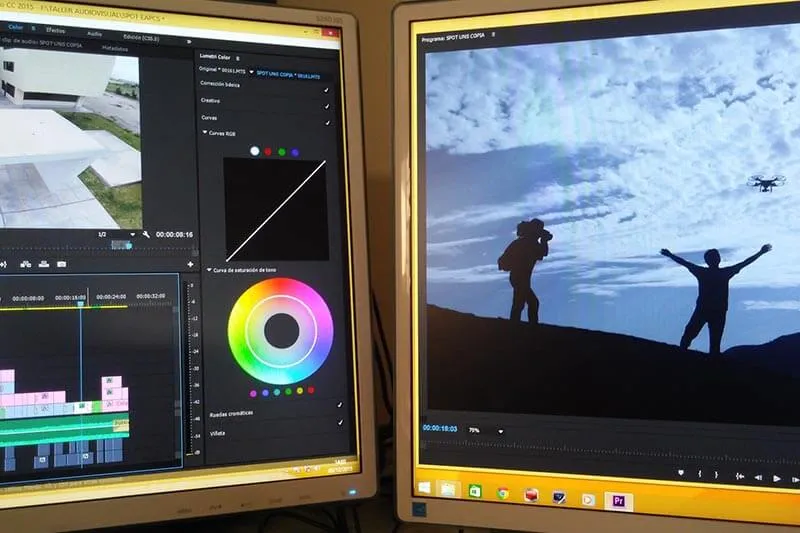 Onscreen live Chat and Helpdesk Software
Of course Intercom and ZenDesk are the most widespread and popular solutions right now. However, you might want to consider other options as well and, in this case, here you can find a list of services that might be useful.
Chatra a live chat solution with analytics.
SwayChat for conversations and customer feedback.
LiveChat for customer service.
UseResponse and all-in-one support solution.
UserEngage a chat tool that includes automation and segmentation.
FreshDesk a complete customer support solution.
ClickDesk a live chat and video chat application.
Boomtrain an AI driven Marketing automation solution that also includes customer care and helpdesk applications.
Helpscout helpdesk sofware solution for ticket management and customer care.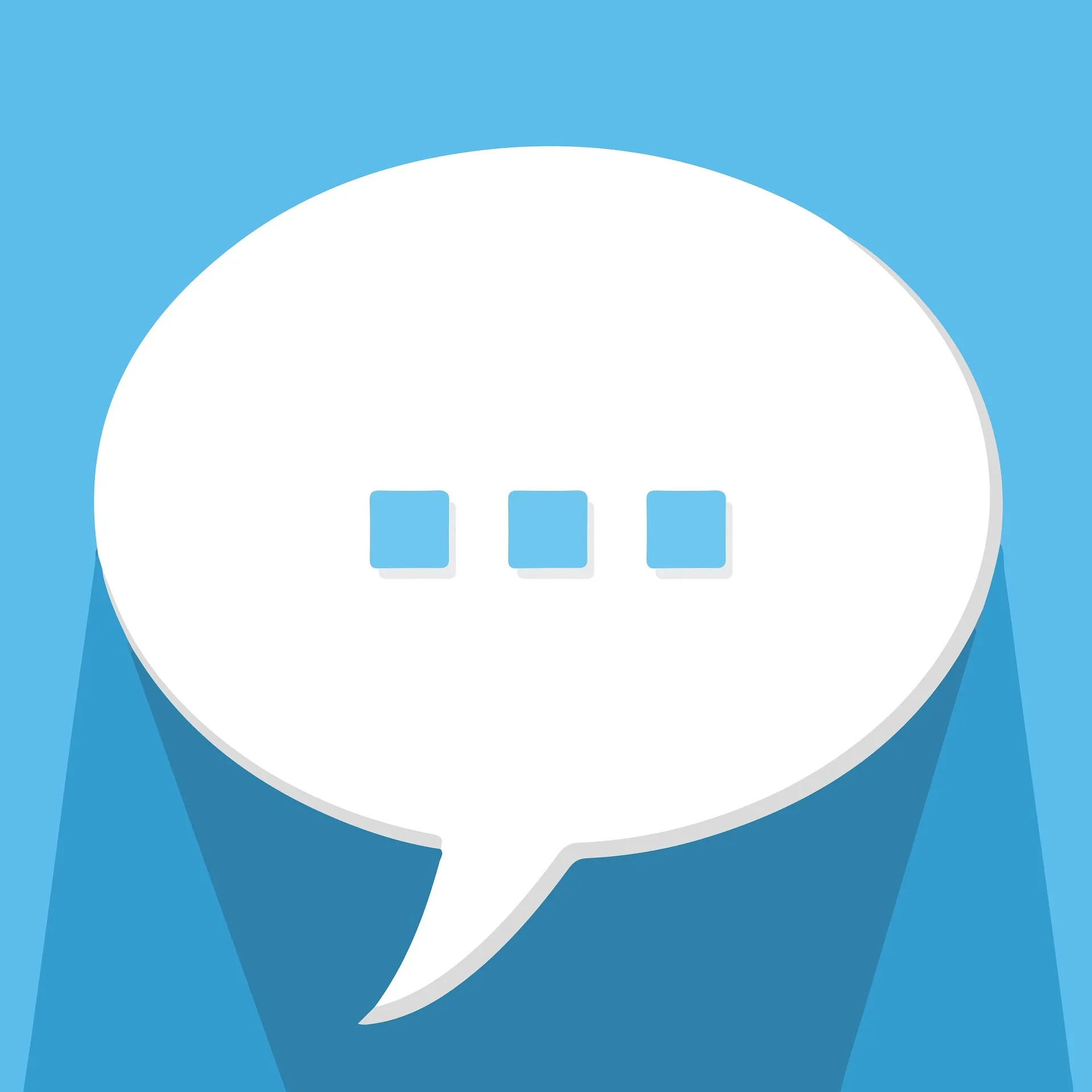 Collecting Feedback During the CustomerJourney
Live chats and helpdesk software solutions can also be used to collect feedback. However, there also are specific solutions out there which are designed specifically for this purpose.
Some examples include:
Qualaroo a very popular survey tool.
Hotjar that also includes heatmaps and funnel analytics.
Qeryz specialized in surveys for websites.
Informizely in-site surveys and polls.
Survicate for live surveys and in-message questionnaires.
WebEngage a complete suite for segmentation and personlaization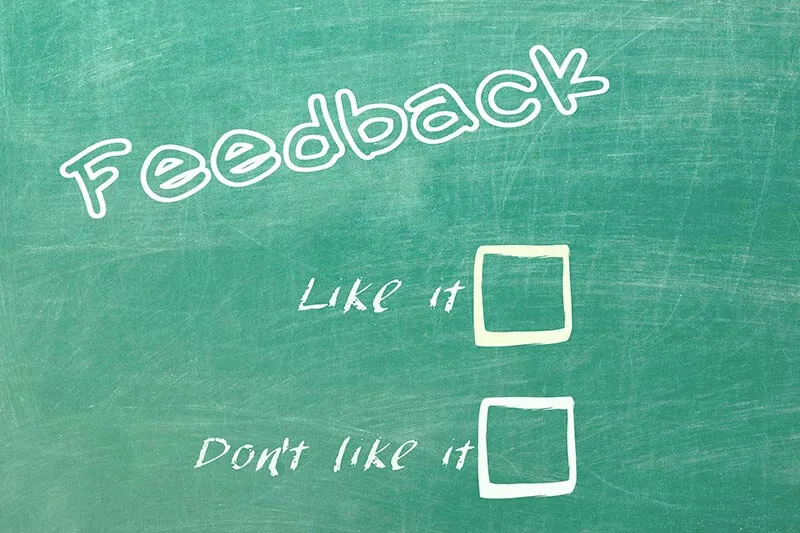 Solutions for Video Demonstrations and Webinars
Of course you can always share your screen with Skype or Google Hangout. But there's some very well-designed ad-hoc software out there and some of the most popular tools include:
GoToMeeting a live video communication tool for teams and sales people.
Vast Conference for meeting and webinars.
Join.me a screensharing platform.
ClickMeeting for webinars and presentations.
Livestorm for webinars, remote training and product demos.
WebinarNinja a very efficient solution for webinars.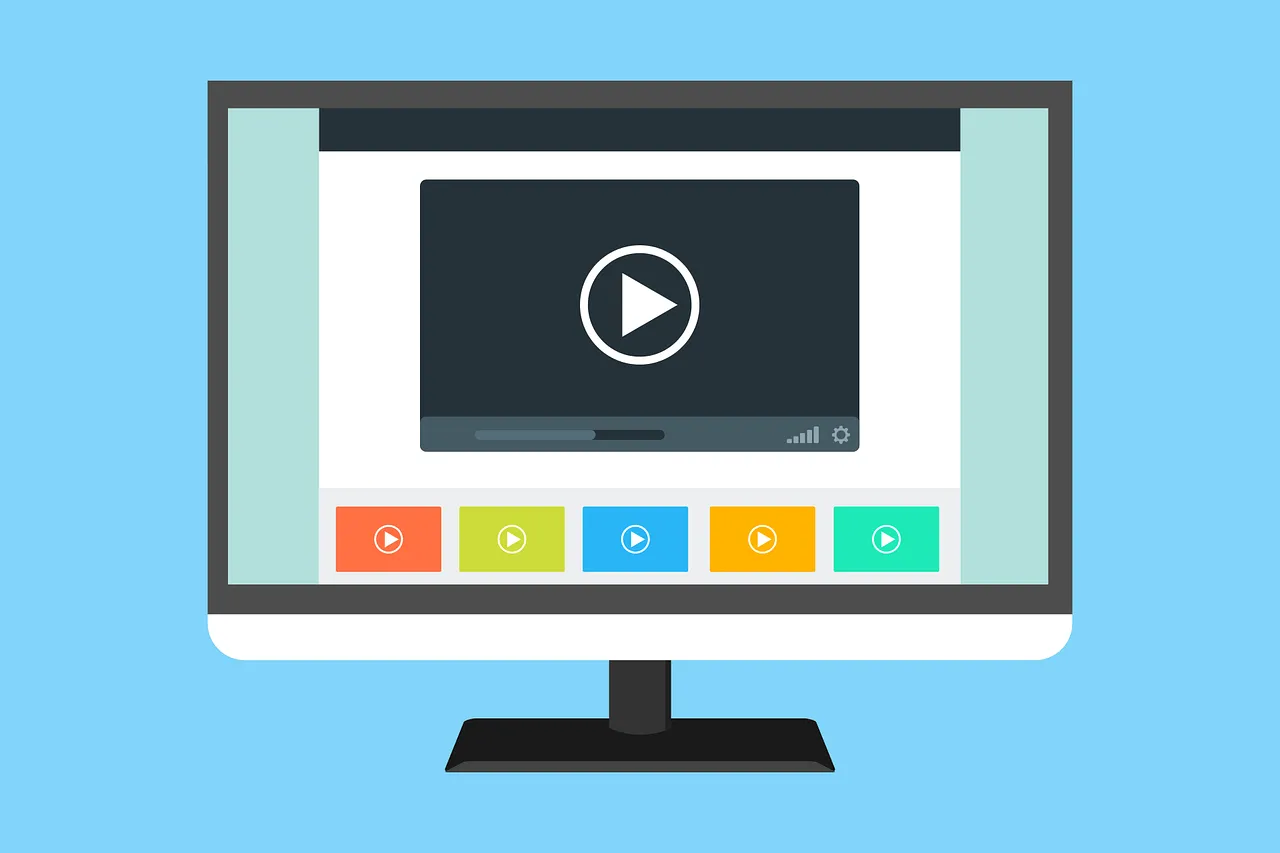 Onscreen guides and onboarding walkthroughs
At Userlane we're very proud of our own editor and technology that allows anybody to create interactive onscreen guides for any software application in minutes.
Our software creates an overlay that blanks out every element of the UI except for the one you want your users to pay attention to. This way, users can be guided through processes in real time one step at the time and deeply understand features and benefits of the application they're working with.
Talk to us to find out the right solution for your organization
New to Userlane? Take a step in your software adoption journey and join the pool of our happy customers.
About the author:
The Userlane team brings you digital adoption insights, product updates, and plenty of onboarding and engagement advice for user-centric businesses.