Digital Transformation and Digital Adoption
Learn from the Leaders: 10 Must-See Videos on SaaS Growth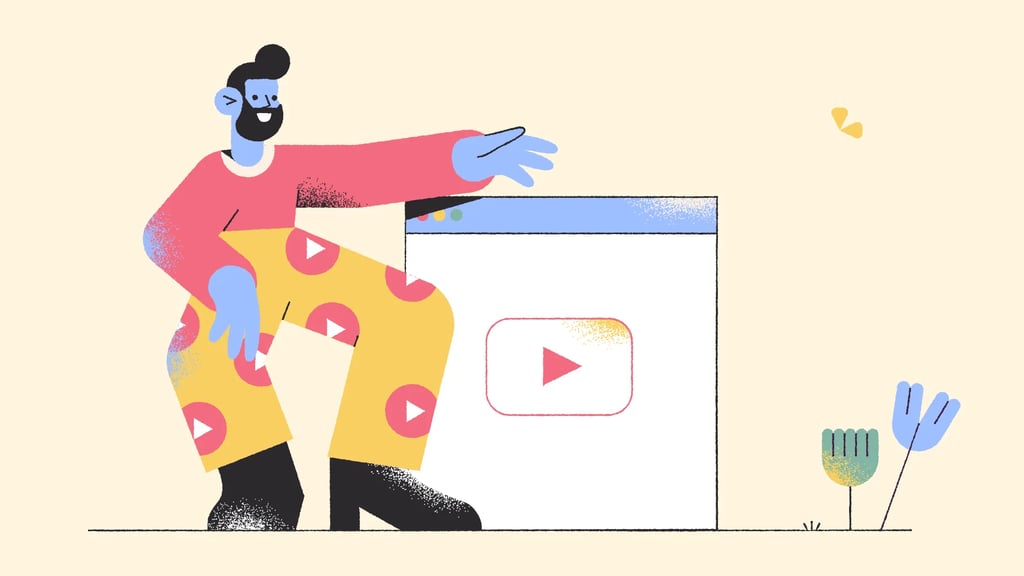 by Team Userlane
4 years ago
・
13 min.
The SaaS industry is exciting, isn't it? Scary, challenging, and unpredictable too, yes, but it's an incredibly valuable industry that continues to grow, disrupt, and shape the way we do business. But some of the SaaS growth statistics can be sobering.
For example, in SaaSX's The Great Big List of SaaS Stats and Benchmarks, you can find the following:
"Unlike many other industries, if a software company grows at only 20%, it has a 92% chance of ceasing to exist within a few years."
"Even if a software company is growing at 60% annually, its chances of becoming a multibillion-dollar giant are no better than 50/50." 
While some of these statistics can be intimidating, the good news is that many SaaS companies and leaders have come before to teach current and future ones how to succeed and scale for growth. 
In this article, we've compiled a list of 10 insightful videos that cover topics related to SaaS growth. Each video is a presentation from top SaaS leaders from the likes of Dropbox, Intercom, and SaaStr, who give their expertise, best practices, and important lessons they've learned from their experience in the industry. We've put together a summary underneath each video so that you'll know what to expect from each one. Enjoy!
Top YouTube Presentations on SaaS Growth 
The SaaS Business Model & Metrics: Understand the Key Drivers for Success
In this excellent 20-minute  presentation for Web Summit by serial entrepreneur and founder of four companies David Skok, you'll gain an overview of key SaaS metrics and their impact on the SaaS business model. 
Skok begins his to-the-point presentation with a quote from mathematical physicist and engineer Lord Kelvin: "If you cannot measure it, you cannot improve it". He then goes on to explain how by regularly measuring a series of numbers, teams in SaaS companies will realize the importance of these numbers and will work towards improving them, thereby aligning teams around important goals. 
As you may know already, the SaaS business model is very sensitive to small changes in a few key metrics, so it's critical for those in SaaS to understand these changes and metrics in order to unlock growth. In this video, Skok discusses the following: 
Goals to create a repeatable, scalable, and profitable growth machine.
The right way to measure SaaS bookings.
Metrics such as PPR, CAC, LTV, customer churn vs dollar churn, negative churn
Customer happiness and retention
Profitability through unit economics 
Annual Upfront Payments and their impact on cash flow 
Lessons Learned from 3000 SaaS Companies
There's no doubt about it – we're living in an entirely different product era. The former SaaS model from a few decades ago in comparison with what we have today is vastly different. As Co-Founder and CEO of Price Intelligently Patrick Campbell states in this presentation for SaaStock, the SaaS world is now "pinpointed on the customer value for growth rather than just on acquisition." 
In this video, Campbell discusses what he calls "acquisition addiction": How SaaS companies have focused – and are still focusing – too much on acquisition and not enough on retention and monetization. 
Based on research and insight Price Intelligently has gained over the years, Campbell addresses the challenges SaaS companies face, the mistakes many are still making, and what they can do to overcome these challenges and rectify these mistakes. 
Some of the themes Patrick touches on include:
Saturation of the market and competition
Problems associated with focusing too much on acquisition
Companies focused purely on acquisition vs companies with balanced growth 
Buyer personas (based on collective data) 
Concept of balanced growth and recognizing its power
Overcoming acquisition addiction 
Implementing a customer development process 
Sales Mistakes That Can Kill Your SaaS Business & How to Avoid Them
Here, Mark Roberge (senior lecturer at Harvard Business School and former CRO at Hubspot) and Michele Law (former CRO at Castlight Health and former COO at OpenDNS) discuss the 4 biggest mistakes they've observed over the years based on their own experiences in this 20-minute presentation for SaaStr Annual 2017. 
They focus on these four mistakes:
Pre-mature focus on growth/ Going into growth mode too early
The first sales hire 
Ignoring sales impact on customer success
Aligning GTM by function rather than buyer
And they discuss:
Understanding the path to the growth phases 
Making your customers successful
Understanding who and when to hire
Sales compensation plan as a powerful vehicle to drive customer success
How To Increase Activation & Adoption Of Your SaaS Product
This is an informative, bite-sized presentation by successful startup founder and investor Dan Martell discussing five steps to increase activation and product adoption without having to change your product. 
In this talk, Martell takes a look at the following:
The onramping phase
The importance of creating a support network
The "member at risk monitor" concept
The idea of "flipping the cancellation" (it's an interesting one, so be sure to check it out!)
In the info section below the video, there's a link to Martell's Churn Buster Checklist to help you start growing your SaaS business. And for more in-depth information on this topic, you can check out our own article on product adoption. 
Scaling from $1MM to $500MM ARR: 5 Strategies to Drive Your Next Wave of Growth with Intercom
COO of Intercom, Karen Peacock shares successes, failures, and top lessons learned over the years.  
She gives insight into how to keep driving growth by detailing her five best strategies to help SaaS companies drive their next wave of business growth. 
 These are her top five strategies  (with personal examples and best practices):
Expand your market one step at a time (keep making your product better and better, figuring out how to solve that same problem for more and more customers, be careful about what you say yes to and say no to, don't get blinded and focus on your strategy to make things scalable)
Build your next big product (your next big product is probably right in front of you, what else can you do for customers)
Find product-market fit again and again (fall in love with the problem, not the solution)
Decide your platform play (moving from product to platform, principles of successful platforms)
Build your team (figure out what you need from your team, learn from others, hiring best practices)
The Best of Kellblog: 10 Non-Obvious Things about Scaling SaaS with David Kellogg
Technology executive and angel investor David Kellogg gives some expert advice and practical tips on how SaaS companies can provide better metrics to the board. His 10 non-obvious things are designed to get you to think, and in this highly-anticipated presentation at SaaStr Annual 2018, Kellogg delves into topics such as ARR-first businesses, Saas metrics and fully understanding them, multi-year deals, bookings, SaaS renewals, and much more. 
You can also visit his well-known blog, aptly and cleverly named Kellblog, for a wealth of truly excellent resources.
 5 Myths That Stop SaaS Companies from Moving Upmarket with Dropbox
"You would never build a house without actually having an architect, so don't just start building a sales organization without the right sales support." – Yamini Rangan, CCO Dropbox
Chief Customer Officer of Dropbox, Yamini Rangan, addresses five common misconceptions about SaaS successes in this interesting presentation. Drawing on 20 years of experience, Rangan looks at the frameworks that are preventing SaaS businesses from achieving their full growth potential in an ever-changing competitive market.
Listen as she provides practical advice and lessons learned, gives some sobering statistics (such as SaaS companies only having 1/1500 odds of reaching $1B in revenue!), addresses the challenges associated with scaling up, and discusses how to go upmarket based on myths that nearly ended Dropbox.
SaaS Masterclass – From $0-$10M ARR with Jason M. Lemkin
This video is a longer one (over one hour), but it's definitely worth it. It's a recording of the SaaS Masterclass with SaaStr founder Jason Lemkin that took place at Algolia's office. The discussion with Gaetan Gachet, VP of Revenue at Algolia (a web search product), includes topics such as investors, sales strategy, hiring best practices, and growth and is presented in a question and answer format (including input from the audience).
Some of the questions Jason answers include:
Do you need a founder or CEO with a sales background for your company? 
When should you hire your first sales representative? What profile?
When should you hire a VP of Sales? And a VP of Marketing?
How to Design a Killer SaaS Sales Call
In this exciting presentation for SaaStock, Steli Efti from Close.io discusses why a sales call is still relevant today (and still will be in years to come), especially in the era of automation. He gives a convincing argument on why the sales call is a powerful tool for the success of your company and provides some practical tips (presented in five steps) on how to enhance the customer experience and connect with your potential customers.
Just be warned that this video has more of an informal feel to it (with some swearing included), so if this is not your cup of tea, then just stick to the videos above 😉 Steli also has some of his own books and templates for you to download and information to this is provided in the video. 
In Efti's talk, he addresses:
The user experience
Tonality
Ideal customers
Importance of active listening and asking questions
Managing objections
Virtual closing techniques
Sales scripts
"5 Dos and Dont's Lessons From My Bootstrapping Days" Wrike Founder and CEO Andrew Filev
Based on the title of this video, you know what to expect 😉 Beginning a company is many things: Overwhelming, exhausting, thrilling, exciting. But with focus and ideas, it will be incredibly rewarding. Wrike Founder Andrew Filev dives into topics such as bootstrapping,  your customers being your most important investors, honing your product-market fit, ensuring your efforts are always scalable, hiring done right, and working with discipline and efficiency.
Discover how you can invest wisely in your resources, know when to outsource, and understand how to save money without cutting corners in this half an hour presentation at SaaStr Europa 2019.
A Little More Inspiration: More Resources on SaaS Growth 
As the SaaS industry continues to expand and evolve, more and more experts are weighing in on SaaS best practices, lessons learned, and unlocking growth potential. If you're looking for a few more extra resources and quick reads, we'd recommend checking out
Neil Patel's article, How 9 SaaS Companies Hacked Their Growth (there's another video in there by the way!)
Sujan Patel's 15 SaaS Startup Growth Strategies to Try in 2019
You can also visit SaaStr and SaaStock's YouTube channels for more videos! 
Of course, we could go on giving you more and more resources, but these are our top picks for now. 
SaaS growth is a tricky thing because it needs to be REAL and SUSTAINED growth. From all of these videos, it's clear that the true path to real growth and ultimate success is to consistently put your customers at the center of everything that you do: They need to love your product, they need to engage with your product and come back to it over and over again because they can't do without it, and they need to believe that you genuinely care about them. 
We will update this post as we find more interesting videos and articles, so be sure to bookmark this page!
One of the main drivers of product adoption, retention, and growth is linked to how effective your user onboarding experience (UX) is. The UX will be one of the deciding factors in whether your customer truly falls in love with your product or chooses to take their business elsewhere.
Make sure you are delivering a great user onboarding experience by downloading our UOX guide today!
Visit our knowledge hub for more helpful resources
New to Userlane? Take a step in your software adoption journey and join the pool of our happy customers.
About the author:
The Userlane team brings you digital adoption insights, product updates, and plenty of onboarding and engagement advice for user-centric businesses.