Customer Success and Customer Experience
Achieving Mutual Success with QBRs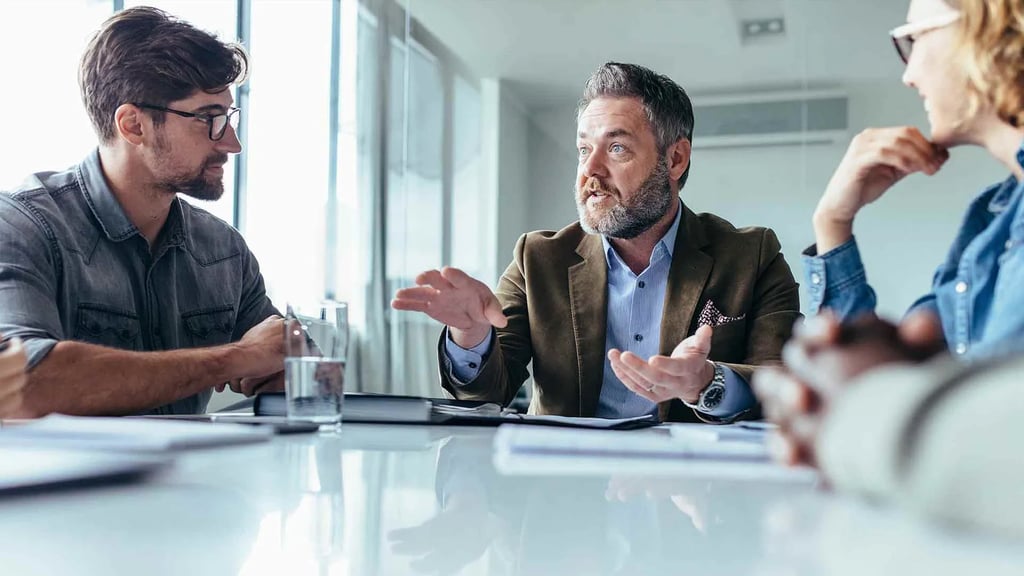 by Team Userlane
5 years ago
・
5 min.
A carefully crafted quarterly business review or executive business review has the potential to be the secret weapon of successful enterprise sales and customer success managers.
An unorganized one, however, has the potential to destroy existing and future business.
What distinguishes a good QBR from a bad one? How can you make sure you don't drop the ball on this?
While QBRs possess the ability to make or break a business relationship, they are also deeply intertwined with customer renewals.
What separates a good QBR from a great QBR? What should a customer success manager know before heading to a QBR meeting?
In this article, we will discuss how to strategically plan your upcoming QBR to make the most of of everyone's time and to drive your customer retention efforts.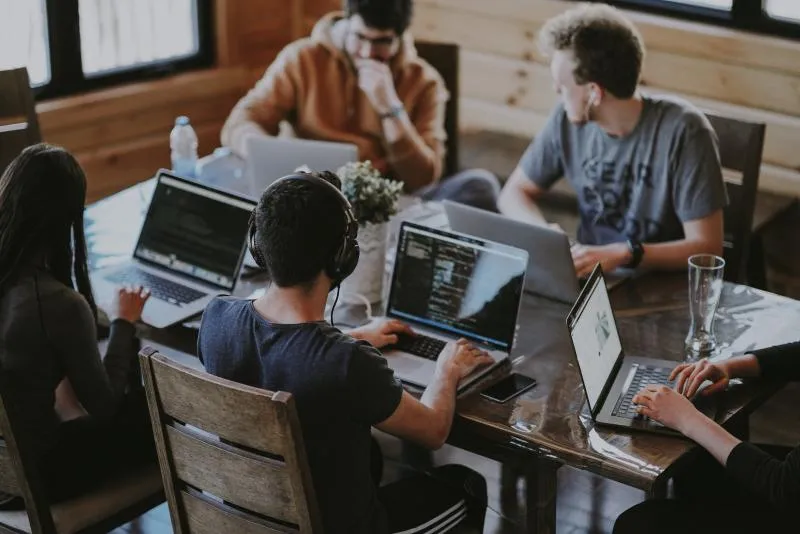 Customer Success: QBR 
Diligent customer success managers are providing continuous account management for each client leading up to the executive reviews.
If you are looking for a starting point when preparing for your QBR meeting, look no further than the first encounters you had during customer onboarding.
After onboarding a new customer, there are certain expectations set by both parties in order to achieve mutual success.
These expectations are extremely important for CSMs because not only do they influence the outcome of QBRs, they also influence the likelihood of customer retention .
Not only is the preparation for these meetings time consuming, but they are also time consuming for each executive that in attendance.
Keep in mind, your solution is most likely not the only SaaS they are working with, so there may be many of these meetings planned with execs.
Let's take a look at how to make the most out of your QBR meeting and to stand out from the rest.
Strategic Planning for QBRs 
Quarterly business reviews are strategic meetings, not tactical ones.
Meaning, these meetings should not cover the latest support tickets or product feature requests. Instead, these meetings should focus on long term growth through collaboration.
Each meeting should contain achievable and measurable goals that should be revisited each meeting that comes after.
Setting milestones in this manner gives the customer the ability to analyze and determine the degree of success for each goal. Tangible outcomes like these provide concrete evidence that not only does the CSM understand mutual goals, but also that the partnership is on the right path.
Establishing success through these meetings plays a significant role for a CSM's book of business.
Ideally, the QBR would be aligned with the renewal date. It may sound like a selfish goal to steer a QBR in the direction you would want based on the timeline of the renewal.
However, if QBRs are successfully executed from the beginning, there shouldn't be any delay in getting signatures for a new contract.
One example of how this can be properly applied is seen at the Pulse 2018 Customer Success Event where Glassdoor's VP of Customer Success Chris McNamara explained how his team focuses their customer success strategy from the Franklin Covey methodology for improving productivity.
Building habits of execution through recurring tasks create effective CSMs and through this method, CSMs can supply a more holistic approach to QBRs.
With these habits established, you can improve your effectiveness as a CSM by moving away from vague metric reports and towards clarity on the concrete outcomes you are trying to achieve with your client.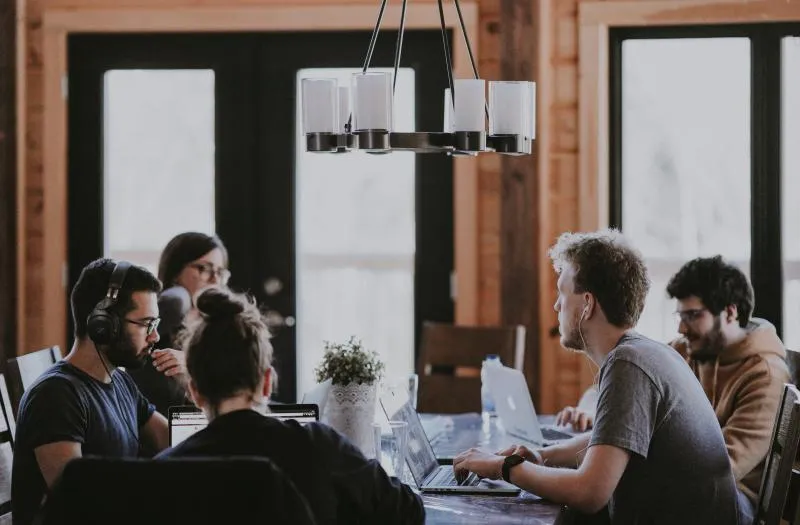 Provide More Value in Your QBR 
Every customer success professional knows that in order to deliver a successful QBR, it needs to provide value for the customer.
But what does that mean exactly? How can you measure the value you are bringing to the meeting and beyond?
To guarantee true value for these meetings, they need to serve a purpose. One way to gauge if the meeting is serving a proper purpose is by identifying your Customer Health Score, or Customer Health Index for each client.
A CHI can be calculated through different factors, but the main components usually consist of:
–Product Usage: How often is your product used? Could your solution apply to other departments at your client's business?
–Customer Engagement: How often is the customer engaging with you? Are they promoting your product and company?
–Survey Scores: This can be found using Net Promoter Scores / Net Value Scores, etc.
–Support Usage: A large quantity of support tickets is a red flag which you will need to address internally and externally
–Contract length: Typically, customer that have been you with for a long time will continue to do so.
Your CHI is a great starting point when preparing for a QBR because each review with the client needs to be tailored to fit their specific use case.
With this knowledge prepared, you are ready to execute a QBR!
There are many great resources and guides available for conducting an effective quarterly business review, but ultimately, QBRs need to be formed around the developed partnership between the you and the client.
For this reason, it is not recommended to copy + paste old information used on a recycled QBR template for your clients.
Attempting to wow your clients with a desultory slide deck not only damages the relationship, but further threatens your opportunity for your SaaS renewals. Instead, provide a clear plan defined by set goals and milestones will show the true value of your product and your role.
Here are 5 important things to consider when preparing for each QBR.
Prepare accordingly- Set the agenda, send out all information to appropriate stakeholders beforehand.

Agile planning

removes stress and doubts, by preventing the possibility for any surprises to arise.

Invite executives (H3)-

Consider including members outside of sales/csm if you have the resources and if it makes sense and will bring more value.

Cover Success Criteria (H3)-

 Compare total net revenue (YoY/ MoM) and base metrics against measurable

SMART goals

Discuss Performance (H3)

– Compare against

competitor benchmarks

to give a better overview on how their performance

Immediate Follow up (H3)

– Execution on deliverables and schedule next meeting
True value from QBRs is evident when ROI is visible after fixed amounts of time, such as 90 day periods, as this demonstrates your dedication to achieving mutual goals in a respective timeline.
Internal QBRs 
QBRs can also be applied to internal teams as a means of aligning executives and team members on performance.
According to Brian Rumao, Chief of Staff at Linkedin, introducing internal QBRs at Linkedin has had a positive impact on the business in the past few years.
After implementing, the 5 biggest benefits were:
Understanding Performance and Drivers.

Determining Course-Corrections and Improvements.

Aligning on Priorities across the Organization.

Solving Challenges in Real-Time.

Developing Talent
Of course, internal QBRs may not be the right solution for every business depending on their size and leadership style. However, taking the time to align executives and key stakeholders in any capacity is likely to provide the same benefits as Linkedin reported.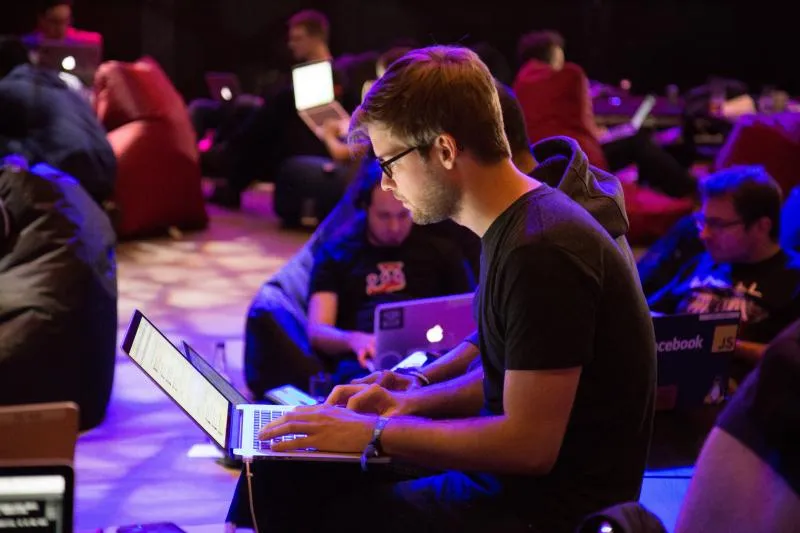 Cut the Bullshit: QBRs are about the Customer, not about You.
A lot of customer success managers plan for their QBRs by preparing a slidedeck and a success plan custom made for the client that will easily bring them to their goal.
The only problem with this plan is that this meeting isn't about you.
In a recent CSM meetup hosted by Autodesk, all paniels agreed that "a good execution of a QBR is when your clients are doing most of the talking."
Instead of running the QBR like a company presentation, focus on answering the following questions for your clients:
Why did you originally buy our solution?
Are we providing the same value to you that we always have?  
What goals have we helped you achieve?
What should we start/stop/continue doing?
How can we be a more valuable partner for you?
What feedback do you have on our previous QBRs?
How can we add even more value to your business for next quarter/year?
While QBRs mainly focus on the obtainable goals and partnership alignment, they are also a common place where problems are addressed head on.
One great example from the same customer success meet up, Luke Diaz, Director of Strategic Partnerships at Alto Pharmacy, boldly claims:
Executives got to the top by becoming excellent Bullshit Detectors. So don't bluff them.
The best QBR is one that is short, transparent, to the point, and honest. It gives executives the ability to see into the challenges either party may be facing.
Some great QBR Resources for CSMs can be found here:
Why QBRs are Beneficial for Everyone 
A QBR is a reliable method to way to solidify your business partnership and to further establish a great customer experience for your customers.
Good QBRs will drive customer loyalty and customer retention, thus prevent and possibly avoid churn.
However, QBRs have gained a bad reputation as just another dreaded waste of time meeting. But they do not have to be formal business meeting that it used to be.
This is because the way we conduct business has changed immensely. QBRs used to be just an excuse for facetime with a client and everyone was somewhat content listening to a Powerpoint monologue proving to the client that work was done.
But this practice will not work anymore. Time is a commodity and long QBR meetings with no substance will no longer be tolerated in this age.
The bottom line is: QBRs help move your customers in the direction most beneficial to them, strengthens the partnership between you and your client and supports recurring revenue for your business.
If you are interested in learning more best practices for customer success managers, feel free to check out our How to Plant the Retention Seed While Onboarding Users webinar replay for more information on increasing your customer retention efforts.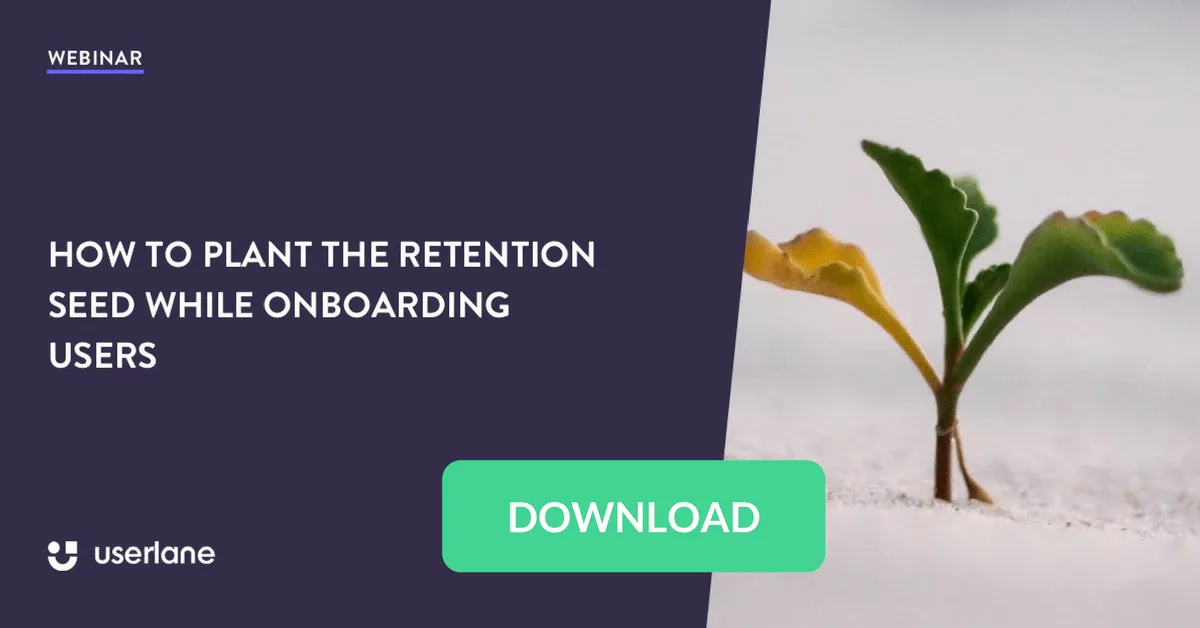 New to Userlane? Take a step in your software adoption journey and join the pool of our happy customers.
About the author:
The Userlane team brings you digital adoption insights, product updates, and plenty of onboarding and engagement advice for user-centric businesses.