Company News and Press Releases
Userlane has achieved ISO 27001 Certification
by Team Userlane
2 years ago
・
1 min.
We're very excited to announce this achievement which represents Userlane's commitment to provide secure products and services for our customers.
"We strive to ensure Userlane not only meets, but exceeds, the high standards of security that our customers expect. A robust information security management system has always been part of our on-going security strategy, and we are delighted to see it recognized officially"

Felix Eichler, CTO & Co-Founder of Userlane
ISO 27001 is widely recognised and respected, and provides a framework for information security management practices. It establishes requirements for information controls to manage people, processes and technology. ISO 27001 is accepted worldwide as an assurance that proper and continual measures have been taken to protect valuable company data.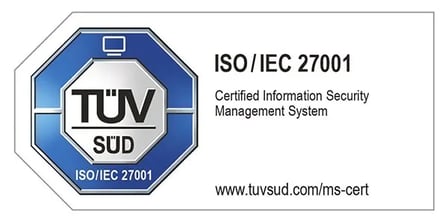 New to Userlane? Take a step in your software adoption journey and join the pool of our happy customers.
About the author:
The Userlane team brings you digital adoption insights, product updates, and plenty of onboarding and engagement advice for user-centric businesses.