Masters of Digital Adoption
Navigating CRM challenges and the strategies for success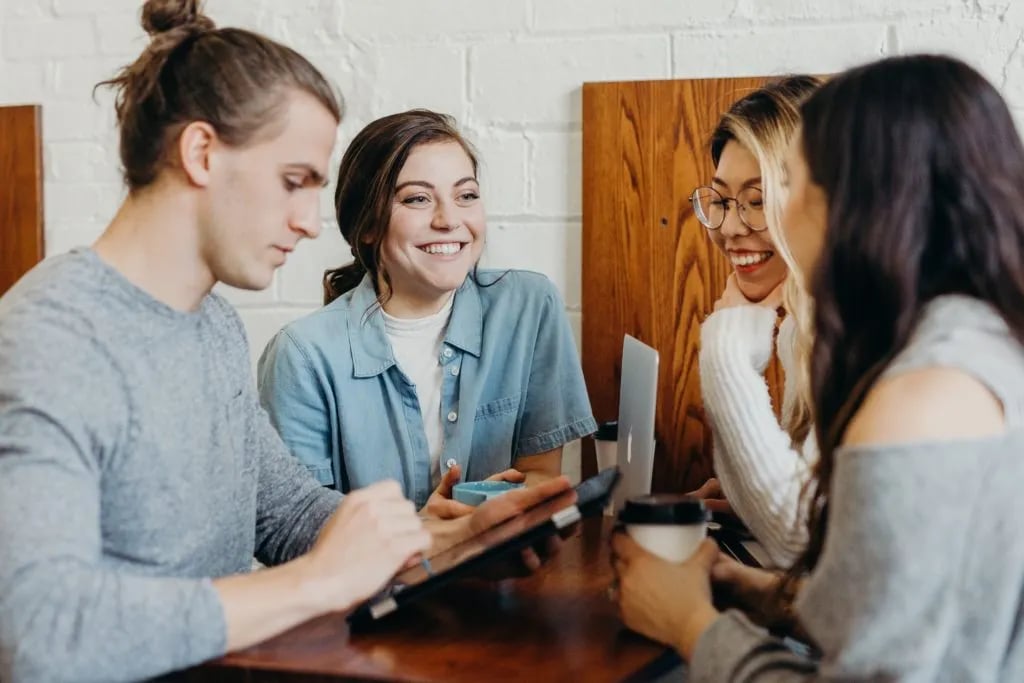 by Leadvise Reply
2 months ago
・
5 mins
In our latest Masters of Digital Adoption series, we spoke with Fabian Merkel, the Head of Team Transformation at Leadvise Reply. Leadvise Reply is a management consultancy with a specialization in optimizing processes and a focus on serving clients within the Financial Services, Chemicals & Pharmaceuticals, and Manufacturing sectors.
Fabian discusses the challenges around CRM implementation and adoption as well as effective approaches to ensure success. Leadvise Reply's experience working with companies in highly regulated environments is a catalyst for efficiency and helps bring their projects to life. 
Challenges of CRM implementations
What outcomes do businesses typically expect with a CRM?

Companies expect CRM systems to provide them with a better understanding of their customers, ultimately leading to an increased revenue. A CRM system can support this by activities such as helping them through targeted cross-selling and improved service.
Secondly, they're looking for operations to run more smoothly, by aligning and improving collaboration between teams. CRM systems help by giving everyone a shared view of the customer, making it easier for teams to collaborate on projects that focus on serving the customer. Basically, they want to get things done more efficiently.
Finally, the management expects more transparency, enabling more accurate forecasting and control with improved and current information.
Why is it that CRM systems often fail to deliver the value they promise?
Unrealistic expectations and misalignment
Expectations for CRM systems are frequently set unrealistically high during the initial stages. The driving force behind CRM purchases is top management, where vendors concentrate on addressing their pain points, often overlooking end user needs. Managers prioritize revenue growth, comprehensive client insights, and operational efficiency. However, these objectives may not align with the actual user's requirements, leading to a disconnect from top management goals.
Lack of communication with end-users
End user input typically becomes integral only at the final stages of the purchasing process, primarily for training and onboarding. Unfortunately, their pain points and requirements are rarely considered from the outset, contributing to the disparity between expectations and reality. Employees often don't experience the benefits of a CRM system, as those benefits are mainly aimed at top management. As a result, they view the tool as extra work in their daily tasks.
Integration gap in processes
CRM systems are often insufficiently integrated into management processes. Reporting processes are an example of this. Often, employees still have to prepare the data for reporting in Excel, instead of setting up a corresponding dashboard in CRM that is directly fed from the CRM data. As a result, employees do not see the need to share and update their data in the CRM.
Pillars of a successful CRM rollout
1. User-centric value
The heart of a thriving CRM implementation is its alignment with user needs. The system should address their pain points and make their tasks simpler. By delivering tangible benefits to users, the CRM becomes an essential tool that genuinely improves their daily tasks.
2. Process alignment and automation
Integrating the CRM system into existing processes is crucial. This alignment ensures that the system doesn't disrupt workflows or introduce unnecessary complexities. Additionally, using automation where possible, simplifies tasks, cuts down on manual work, and boosts efficiency. This collaboration between the CRM system and existing processes ultimately improves overall productivity.
3. Realistic expectation management
From the start, setting accurate expectations is key. Avoid the pitfall of overemphasizing managerial benefits, and focus on practical advantages for users. Transparent communication about what the CRM system can and cannot achieve helps manage expectations effectively. 
4. Effective user training
For a successful CRM setup, it's crucial to provide thorough training. This helps users become confident in using the CRM system and making the most of its features, ultimately contributing to its success.
What's your one piece of advice for mastering digital adoption?
"What's in it for the user?" This simple yet powerful question should serve as your guiding principle whenever you're introducing something new. By keeping the user's perspective at the forefront, you can ensure that your efforts are aligned with their needs and expectations.
Summary
In our latest Masters of Digital Adoption interview, we discuss with Fabian Merkel at Leadvise Reply. Fabian explores the challenges of CRM implementation and adoption, offering insights into overcoming these hurdles and emphasizing the importance of aligning CRM systems with user needs to achieve digital adoption success.
New to Userlane? Take a step in your software adoption journey and join the pool of our happy customers.
About the author:
Leadvise Reply is a management consultancy with a specialization in optimizing processes and a focus on serving clients within the Financial Services, Chemicals & Pharmaceuticals, and Manufacturing sectors