Digital Transformation and Digital Adoption
Is Live Chat the Customer Success Tool your Company Needs?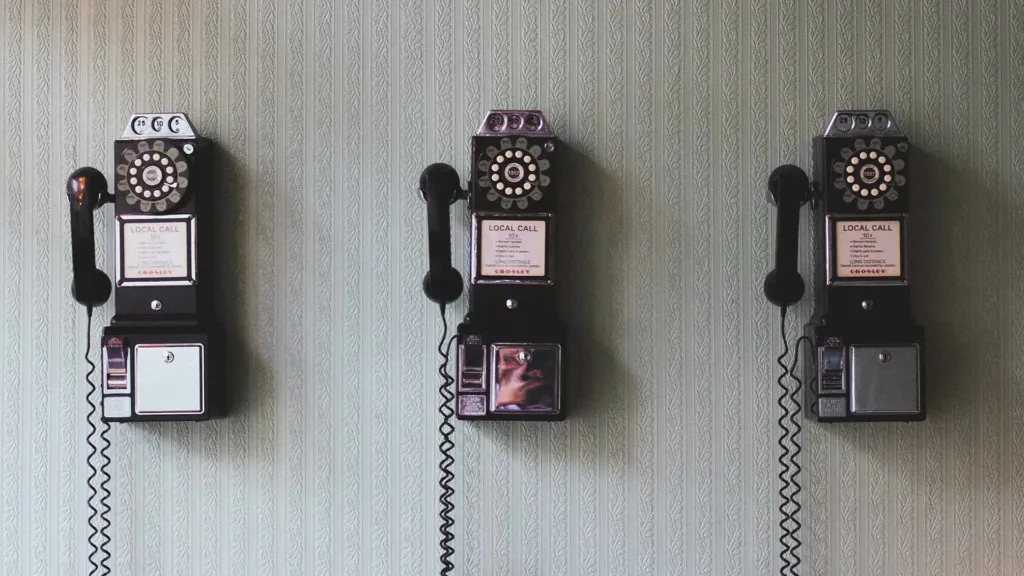 by Team Userlane
6 years ago
・
6 min.
Put on hold… again?
Ever spent hours combing through a website's FAQ site, just to realize not a single answer addresses your specific concern?
Ever queued 23 minutes on the phone to contact a customer service representative, only to have your call disconnected and lose your spot in line?
I know I've been there… and I bet you have too. (All chips in, dealer!)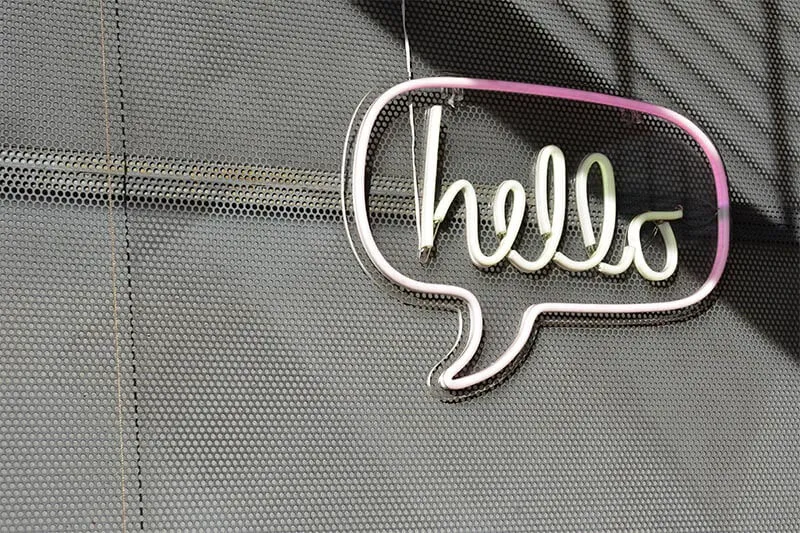 Moments like these have justly frustrated me to no end. They've turned me away from whichever company provided the lackluster support and pushed me to seek an alternative solution.
In the competitive sphere we operate business in, any lost customer is destructive to a company's growth. No one needs a dissatisfied customer sharing their unpleasant  experience with friends, or (more devastatingly and much more likely to occur) an online community.
That's why so many companies have leveraged the digital age to prevent these negative experiences by implementing customer success solutions.
When used as a customer success tool, live chat equips companies with the means to increase user engagement, revenue, conversion, and ROI. Live chats enable companies to convey information precisely in a text format, engage with customers personally and informally, and supply resources at critical points throughout the customer journey.
Live chat can be used as proactive customer success and reactive customer support tool. From a CS standpoint, let's dissect how you can proceed to implement them into your strategy for 2018 in 4 easy steps.
4 Proactive Live Chat Steps
Generally speaking, live support is used by companies in a reactive way. As a customer, you encounter a problem or have a specific question and work to resolve it by reaching out to a customer support representative. When used this way, the customer bears the burden of finding a solution to their problem. Normally, this works out just fine… except when it doesn't.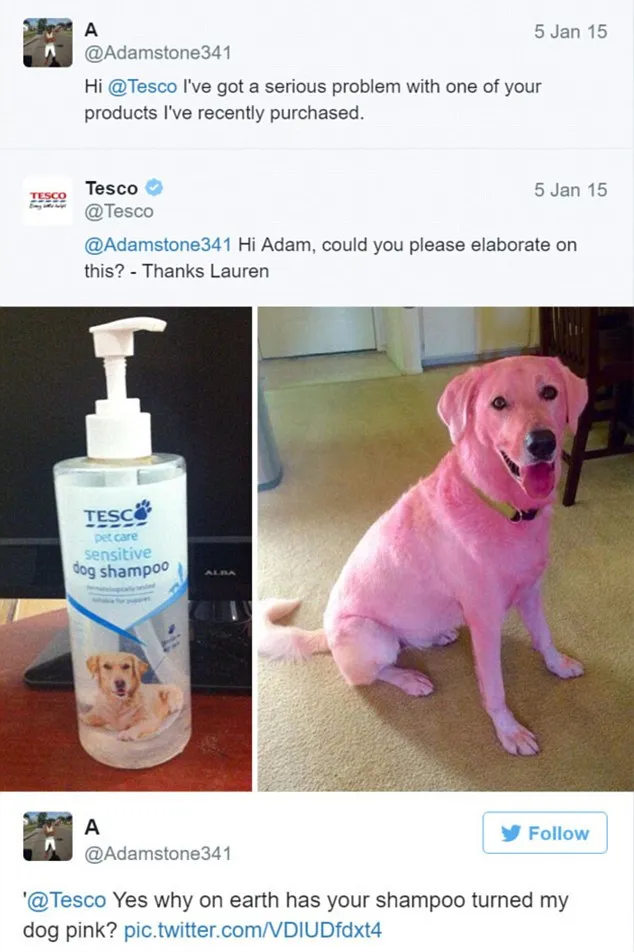 I mean sure, everyone enjoys a witty Twitter exchange. But you know what customers love even more? Proactive measures that eliminate problems.
Why not relieve the customer of a time consuming task and provide them with a proactive solution instead?
An untapped opportunity to delight your customer, enhance engagement, and increase retention lies in proactive live chats.
As shown in the infographic below, visitors who engage through proactive chat are 6.3 times more likely to purchase.
Not only that, proactive live chat increases sales volume between 40 and 100%. 
These are some of the reasons why live chats, if used properly, have a positive impact on user experience and customer experience.
The roadmap for proactively working with live chats includes four main steps.  
(1) identify the customer pain points
(2) intervene in a non-invasive way
(3) provide a convenient solution
(4) educate your team
By following this simple recipe, you'll be one step closer in achieving your resolution and finally make customer success a company-wide effort in 2018!
1. Identify Customer Pain Points
Live chat provides immediate access to customers' pain points. Customers use live chat to ensure a product performs as advertised, will meet their needs, or that a specific promo code will work.
Just last week I was evaluating a web conferencing tool. The first thing I needed to do was determine whether it could record a video of the conference. Fast forward 15 frustrating minutes and one less-than-stellar customer service chat later… I learned the application only does this if each participant downloads the software to their hard drive. This wasn't what I had in mind for the tool, and I ended the conversation deflated and annoyed.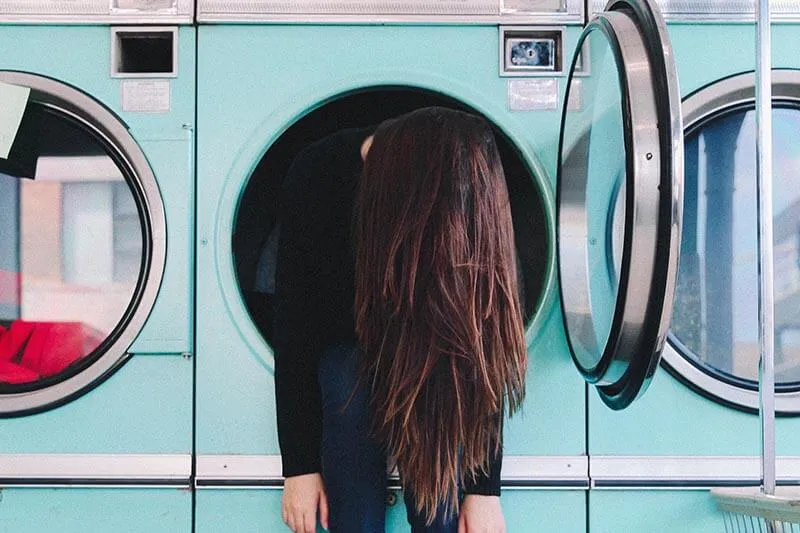 Had the agent in the live chat proactively determined my use case and pain points, they'd have won me over just by understanding my concerns and setting the right expectations.
Live chats offer the great opportunity to ask questions and listen. Unsurprisingly, many businesses use the opportunity to interact with the customer to flood them with promotional messages and quickly close a deal.
When integrating them into your customer success strategy, live chats should support your customer throughout their journey. From discovery to support, make sure they fully profit by using your product and supply them with all the tools required to achieve their goals.
A live chat is an open door into your company. Think about the smiley sales person at your local grocery store who actually interacts with you and provides you with great insights and suggestions. The salad bar is restocked and freshest at 3pm. Thanks for the tip, Barbara!
When you provide guidance during the purchase or onboarding phase, you'll help your company prevent tickets and frustration by setting the right expectations.
2. Intervene in a Non-invasive Way
Live chats can be used to help a customer achieve their goals in a beneficial way. When used at the right time, live chats prove to be the difference between a customer completing checkout, filling out a form, or abandoning and never returning to your platform.
One thing to note: do this while respecting the user's privacy and don't bombard them with a notification frenzy! We get it. You're John on Intercom and you'd like to see how you can help me today.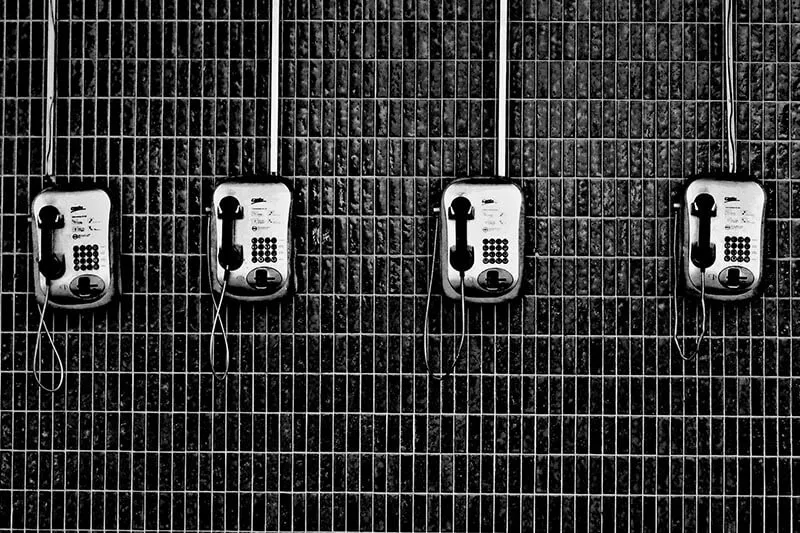 3. Make it Convenient
Proactive measures weed out instances of micro-aggression to make the customer journey less stressful and put the user at ease.
Because reactive methods require the user to seek out help, they do the exact opposite of this.
Supplying your user with the right information at the right time can truly make the difference here. The most convenient solution is one that requires the least effort from your customer.
When customers have less to do, they have more time to focus on accomplishing their goals within your platform. That's why we recommend to add guidance to your software  to onboard users individually and proactively prevent them from looking for help outside of their working environment.
Signaling your presence with a live chat makes users feel safe. But, they also act as a disruption in the UX.
That's why live chats alone can't be considered a complete onboarding solution.
4. Educate Your Team
Once you decide proactive measures are the way to go, it's time to empower the rest of your team to do the same!
Every agent must be aligned with your strategy to prevent support and offer valuable information.
Customer success can be a company-wide policy that effectively eliminates workplace silos. By enabling employees with the means to provide the best service and support to your clients, you'll craft a flawless customer experience. 
Educate your team by implementing relevant metrics, managing expectations, defining joint responsibilities, and preparing for expansion and advocacy. This way, you'll set the stage for the company-wide strategy every successful SaaS company has already implemented.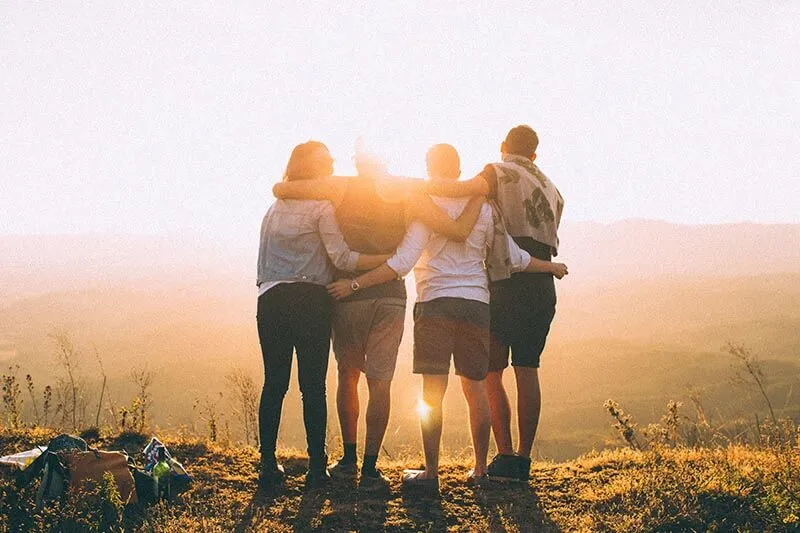 Proof is in the Live Chat Pudding
Upon first glance, such a large set of data can be overwhelming. So together, we'll break down what the statistics truly mean for CS professionals, the trends we can forcast from them, and how these numbers represent the technological shift facing the customer experience.
Now, what's that saying again? You can have your pudding and eat it too? Hmm, maybe not.
Whichever the case, let's just say that by the end of this article, you'll be able to digest both my personal analysis of the facts and draw your very own conclusions from the findings. Time to dig in!
Impact on the Customer Success Profession
By now, we're all well versed in the fact that customer success is a proactive practice. Keeping in line with this zealous mentality, CS professionals should constantly look to implement new measures and tools that will provide their customers with the most relevant, up-to-date, and harmonious support.
Live chat, when used proactively, can provide a seamless service to customers and is something CS professionals should embrace as a part of their strategy for 2018.
After all, one purpose of customer success is to craft an experience strongly associated with ease, satisfaction, agility, and convenience.
With live chat, you can increase the customer's level of comfort with your product. This is backed by the fact that 21% of customers believe live chat helps them while working, and 51% of customers prefer it to allow easy multitasking while they wait.
Not only is live chat a comforting and convenient success tool, it also provides a quick solution that will delight your customers.
In fact, 79% of customers say they prefer live chat because of the immediacy it provides. The average customer only waits 60 seconds for this support and because 44% of customers see live chat as a must have for e-commerce websites, it'd be foolish to overlook it.
Taking a look at the hard numbers for evidence,
Proactive live chat increases user engagement by 2%, ROI by 15% and retention by 48%.
The proof is in the pudding folks: live chat can positively impact your CS efforts by providing convenience and speed, which will ultimately increase retention.
A Top Trend to Watch Out For
Live chat is steadily gaining acceptance and its usage continues to expand well into 2018.
It's even been estimated that live chat has grown (and will continue to grow) a staggering 24% each year from 2014 to 2018. To put this into perspective, live chat grew about 400% from 2015 to 2018 in the USA alone.
The trend towards a proactive success solution is sufficiently supported and should capture the attention of CS professionals looking to structure new strategies this year.
Top rated brands, such as Amazon, AT&T, and Zendesk, have all taken note of this trend. They've all experienced similar outcomes, such as converting one fourth of returning desktop users, because proactive chat keeps the customer engaged and encouraged to complete tasks.
A Technological Shift
Not only does proactive live chat illustrate the current trend in our market and impact your reach as a CS professional, it also demonstrates the technological shift currently affecting the customer experience.
One of the pillars for constructing a thorough customer experience is customer listening. And what better way to listen to the customer than through a direct and controlled channel? Initiating a conversation through a live chat is one way technology can aid your CS strategy and eliminate uncertainty.
With today's live chat technology, you no longer have to rely on responsive clients that will take the time out of their own schedule to find the solution to a problem. Now you can provide an interactive guide through a live chat medium to help customers complete actions, successfully checkout, and accomplish any task.
Technical and digital advancements are transforming professions in every industry, and customer success is no different. Providing the highest satisfaction rate at 92%, live chats are enhancing the success efforts for online businesses everywhere.
But, I won't make you take my word for it. Review the information outlined in the infographic below and feel free to draw your own conclusions.
Meanwhile, you can find me in the corner dreaming about Magnolia Bakery's famous banana pudding…
The Secret Ingredient: In-App Guidance
We live in an ever-evolving world and must constantly play catch-up, thanks to advancements in technology and software.
With this progress comes steeper learning curves, more hurdles for customers to overcome, and a desperate need for user/ employee onboarding solutions.
So, what's the next step? What's the secret ingredient you've been missing in you customer success brownie batter?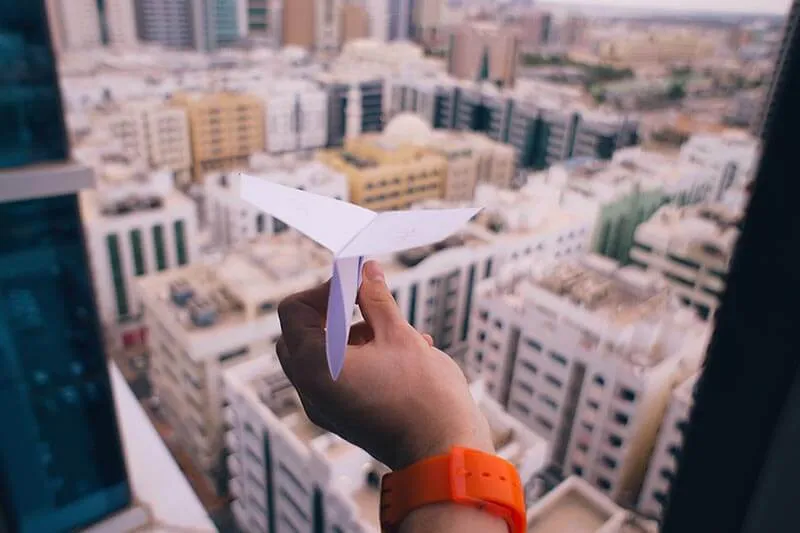 Now I may be a bit biased here, but on-screen, real-time, and customizable interactive guides are the secret ingredient that truly creates a smooth customer experience (and chewy baked good!).
Interactive guides can be used two ways:
1) Proactively: With user onboarding tours and walkthroughs, you can steer users through the onboarding process in real time.
2) Reactively: Instead of giving instructions via standard live chat, you can send a link that triggers a specific software wizard to guide your users through any process.
With onboarding guides, everything happens within the application to help users complete a process, in real time and directly on-screen. 
When it comes to onboarding, the key differences between live chats and onboarding guides are scalability and cost. You can only supply a cheap, personalized, and effective customer support to a limited number of users. With interactive guides that provide contextual help, you can guide any user through their exploration. No matter the size of your customer base. 
Interactive software guides prevent users from looking for help and are a great tool for ticket deflection.
Contrastingly, the standard way we use live chat is an interruption in the onboarding flow. As such, it has a negative effect on your user's time to value.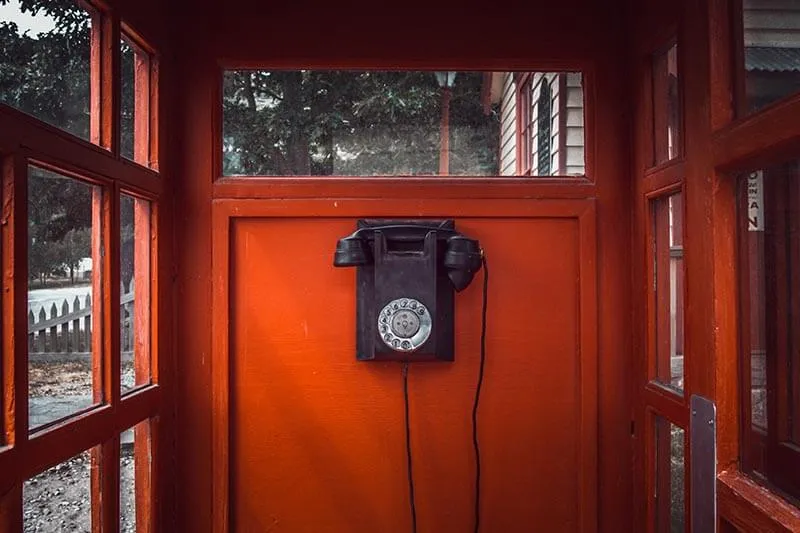 When I talk about support and success, I mean having the invaluable ability to trigger a walkthrough via live chat.
Would your users want to go through a three-page pdf… or simply be guided through the solution in real time?
Onboarding tours and interactive guides are the key to a scalable customer success strategy that will lead to a frictionless customer experience, higher conversion rate, increased engagement, elevated activation and greater retention.
Do you want to learn more about customer success solutions and strategies? Download our Customer Success Playbook to read the top tactics 7 Customer Success experts use to promote proactive measures within their own companies.
New to Userlane? Take a step in your software adoption journey and join the pool of our happy customers.
About the author:
The Userlane team brings you digital adoption insights, product updates, and plenty of onboarding and engagement advice for user-centric businesses.