Digital Transformation and Digital Adoption
Adjusting L&D Training Content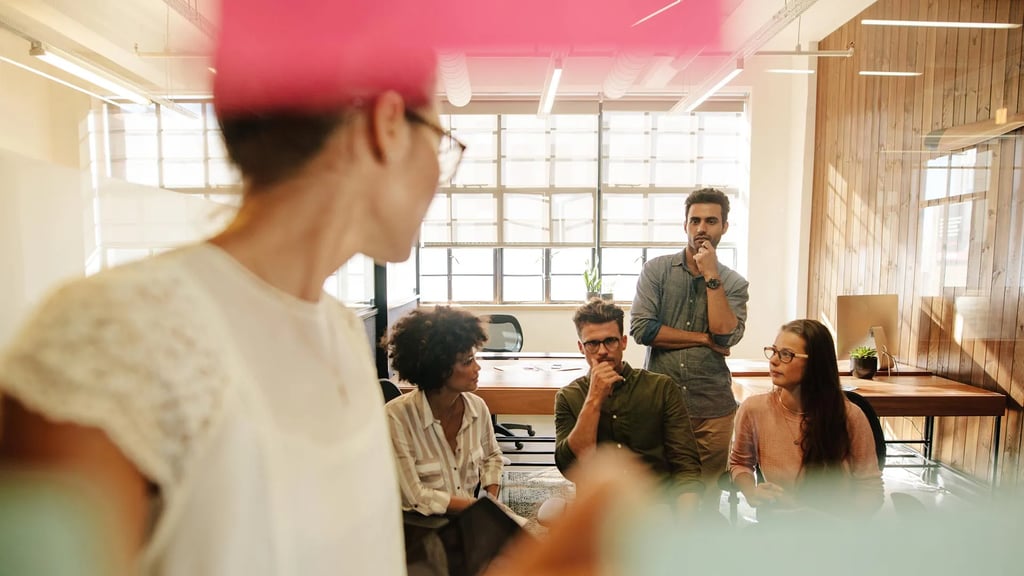 by Team Userlane
5 years ago
・
4 min.
As futurist and philosopher Alvin Toffler once wrote, 'The illiterate of the 21st century will not be those who cannot read and write, but those who cannot learn, unlearn, and relearn.'
Alvin appears to be right yet again – learning for a career used to be about going to school, going to university and getting a degree, basically doing all the 'learning' before beginning a career.
Today, the career itself has become a journey of continual, lifelong learning.
With the nature of all jobs changing, employees are increasingly conscious about the skills needed for a successful career in future and enterprises are responding by investing in new technology like Software as a Service (SaaS), Machine Learning (ML) and Artificial Intelligence (AI) to meet the rising demands for a personalized and adaptive e-learning employee experience – the learning and development function is being recognized as a productivity fueling and revenue driving, innovation engine, changing the face of corporate learning.
In this article I will discuss the challenges of today's learning management systems, how new technology is driving a new era in how to engage employees and what you need to know about reinventing your corporate learning and development function to drive company objectives.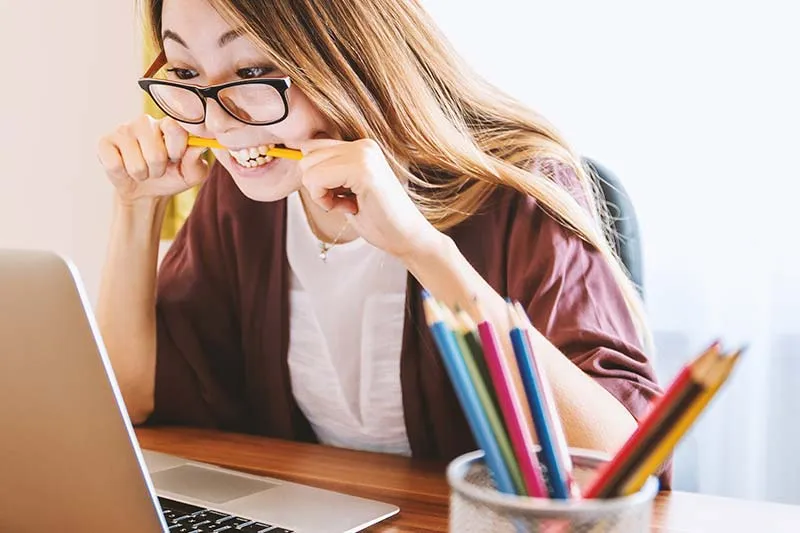 What is a Learning Management System and Why do Employees Hate Them? 
By definition, a learning management system is an interoperable, accessible, reusable, durable and adaptable learning platform, that supports content in multiple formats, which can be accessed anytime, from anywhere and modified and updated in real time.
We saw the first introduction of Learning Management Systems in the late 1990's, which emerged from the concept of e-learning and distance learning.
Most learning management systems are web-based and were originally designed to be locally hosted on-premise, where a company purchases a license for software, and installs it on their own servers and network, but today they tend to be offered as SaaS, and with the rising trend of BYOD and Enterprise Mobility, more and more organizations are replacing their learning management systems, which is driving a lot of activity in the marketplace.
In fact, according to a recent 2018 Research and Markets' report, the global Learning Management System market is expected to grow from US$5.05 billion in 2016 to US$18.44 billion by 2025 at a CAGR of 15.52% between 2017 and 2025.
This trend is fueling a gigantic shift in how enterprises are delivering training, with learning management systems being regarded as a critical element of any effective professional development plan, as well as human resources planning. But, just how successful are they in engaging employees?
James Cross, Director of learning and product strategy at Workday, described a learning management system as 'the wet blanket of our working lives', stifling the real-world buzz and excitement that should be associated with learning.
Are learning management systems really that bad? Evidently, yes, at least up until now – the goals of increasing employee efficiency and productivity are rarely met.
In James Cross's view, the majority of today's learning management systems have tended to be transactional, back-end, compliance-driven platforms that people visit only when required by HR.
It's fair to say that if employee engagement directly impacts productivity and a company's success, a better way to engage employees is definitely in order.
Here are two things you need to consider to better engage your employees.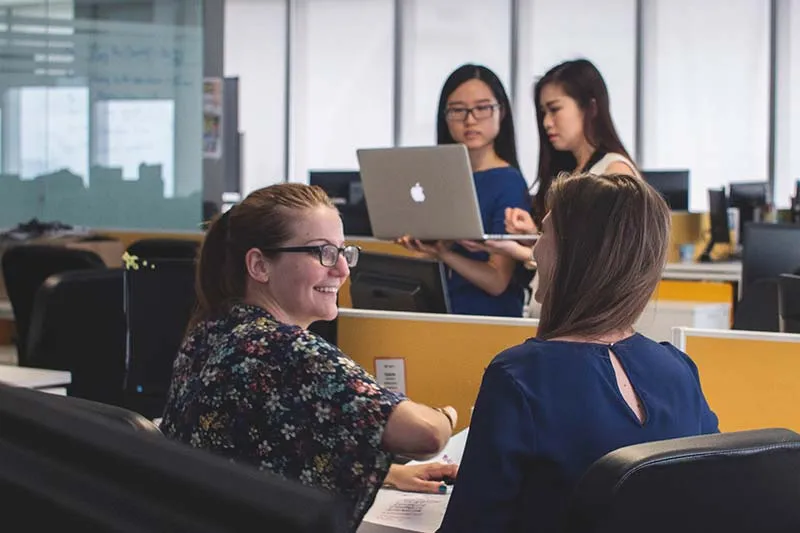 How the Digital Age has Transformed Corporate Training and Development
There is no doubt that the digital transformation is disrupting the way business is done, which is impacting the types of skills demanded by various industries.
Organizations are relying on their workforce to help them adjust to an ever changing environment and are regarded as a fundamental factor in determining productivity and business success.
Increasingly, businesses are in need of people with skills that have not previously been combined, for example, analysts with coding abilities, or medical professionals who understand statistics.
This new set of skills, sometimes referred to as 'super-specialized skill sets', is impacting traditional job role skill sets, rendering some obsolete.
Whatsmore, employee expectations are shifting, with Millenials set to make up 75% of the workforce by 2025, enterprises are struggling to keep up with the requirements of today's professional learners.
So how can enterprises find a better way to engage people and keep their workforce current and relevant with the skills of the future being unknown, or entirely new to the organization?
And, with learning being instinctively human and dynamic and often unstructured and random, why and how should learning be managed?
L&D Executives are being charged with answering this question and designing and rolling out a new approach to learning and development, that engages, entertains, connects and empowers employees and that leverages informal learning acquired and accessed outside of the learning management system and outside of work.
This new approach is based on a network of partnerships, a laser focus on user experience and the application of emerging technologies.
In a nutshell – creating relevant, inspiring, current content on demand in a convenient way, which more often than not, is infused with AI capability.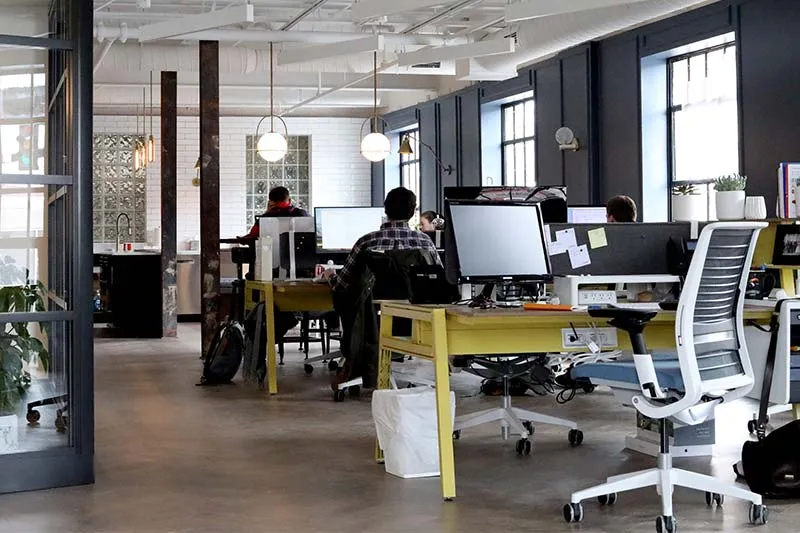 Machine Learning and the Future of the Digital Learning Management System
The notion of Machine Learning and Artificial Intelligence transforming the workplace is no longer science fiction.
Artificial intelligence (AI) is a huge market, predicted to surge from $8 billion this year to $47 billion by 2020, according to IDC.
L&D leaders are recognizing the differentiated value Machine Learning and AI can bring and many enterprises are already well on their way to thinking about the types of skills they will need in future and the intelligent automation technology they will use for corporate learning.
HR leaders such as Diane Gherson at IBM, and Susan Peters at General Electric, are transforming HR to deliver an employee experience that is human centered, uses the latest digital technologies, and is personalized, compelling, and memorable.
They have succeeded in using AI to enhance the learning management system and the employee learning experience, making it truly responsive to learners' needs and allowing the personalization of learning linked to an individual's competency and skills and making learning more relevant and accessible.   
However, despite early adopters and successes in large enterprises, AI is not regularly used in HR today, mostly because of budgetary concerns.
The costs of implementing AI technology for corporate learning and development could outweigh the benefits, particularly for SMBs who may not have the budget to stretch to a fully automated and intelligent learning and development approach, which begs the question as to whether this approach is limited to large enterprises, at least in the short term.
Whatsmore, not much research exists into the balance needed between machines that optimize learning tasks and the employees that use the machines.
After all, the goal of AI for learning and development should not be to replace corporate educators and trainers, it should be to make their job easier, but to what extent is this a reality and are the trends in learning and development driving unemployment in this area?
Given that learning by its very nature is about making intuition-based decisions as well as humans' creative ability, which machines and AI are not capable of, suggests that 'man and machine' working together effectively to create the next generation learning management system could in fact become a widespread reality.
The Future for SaaS Learning Management Systems
Learning management systems need to adapt to survive, by creating the excitement that should be associated with learning.
One thing's for sure, learning and development leaders have a huge opportunity ahead to redesign the corporate learning function, with employees as 'co-producers' vs. consumers of learning platforms.
How quickly enterprises can move in this direction and fully leverage their L&D function as a revenue driving and innovation engine remains to be seen.
The biggest challenge will be execution, as integrating AI into an evolving learning management system will require a new approach to governance from company executives and HR leaders.
Enterprises that can achieve that governance and combine it with enhancing skills through a state of the art, personalized, responsive and collaborative learning and training process, combined with a superb staff training approach, are much more likely to drive growth.
Interested in learning more about the future of SaaS and how to optimize your L&D content? Check out our webinar with employee experience expert Gethin Nadin.
New to Userlane? Take a step in your software adoption journey and join the pool of our happy customers.
About the author:
The Userlane team brings you digital adoption insights, product updates, and plenty of onboarding and engagement advice for user-centric businesses.