Digital Transformation and Digital Adoption
Innovation at Work: Issue 8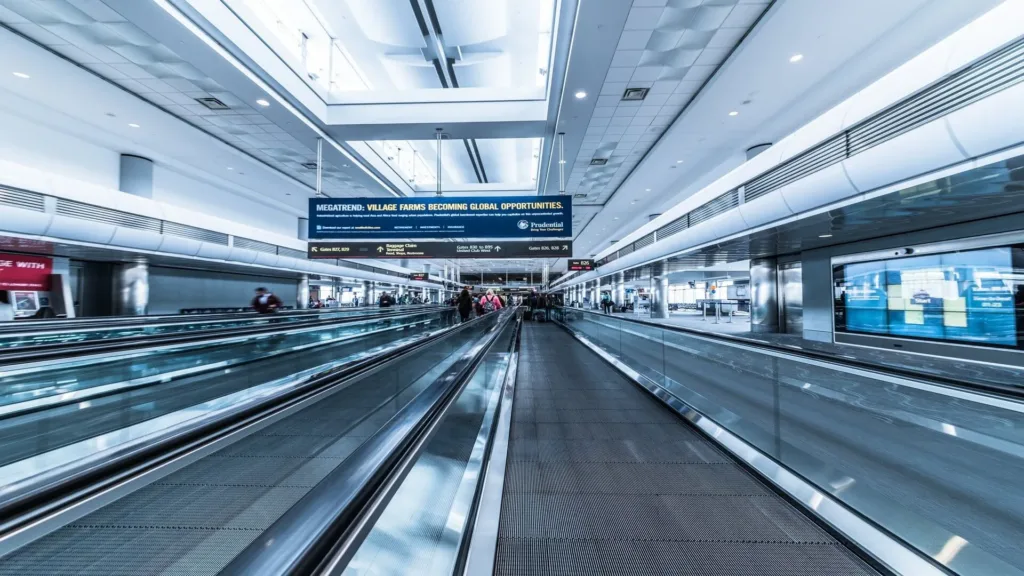 by Team Userlane
4 years ago
・
5 min.
It's time for issue 8 (and our last!) of our weekly curated list of insightful content on innovation at work. This week's curated content includes one company's efforts to help fight the coronavirus pandemic, COVID-19 and its effects on the economy, remote working and the future of work, what the world will look like in 30 years from now, and the importance of creating a common innovation language. 
You can read the summaries or click on the title of each summary to read the full article!
COVID-19: Boehringer Ingelheim steps up effort with Global Support Program

German pharmaceutical company Boehringer Ingelheim has launched a Global Support Program that will bring more financial relief, protective gear, and medicine donations to healthcare institutions and communities around the world. The Global Support Program focuses on four areas, namely: 
Donations: 5,8 million euros have been made available for local emergency aid, including protective masks, inhalers, and medicines. 

Research for COVID-19 therapies: Boehringer Ingelheim scientists have been contributing to projects dedicated to finding treatment for COVID-19. The company also supports scientists across the globe with its open innovation portal.

Volunteering: The company is currently giving its 51,000 employees the chance to take up to 10 days' paid leave to volunteer at approved external organizations.

Making More Health relief funds: Close to 600,000 euros in relief funds have been made available to support the Making More Health (MMH) network of social entrepreneurs in Kenya and India. This is to help social enterprises sustain a longer period of low economic activity and invest in ideas to slow the spread of the virus. 
Recent statistics show that in the first week of April 2020 (after social distancing measures were implemented), about 6,6 million people in the US alone had filed jobless claims. Finance experts predict that the US GDP will decrease by 30-50% come summertime. With the COVID-19 pandemic, it seems as though there is a painstaking trade-off between saving the economy and saving lives. However, evidence from research indicates that this is a false dichotomy and that the best way to limit economic damage is to save as many lives as possible. Despite the negative impact on many employees, particularly low-wage service workers and those in the gig economy, shutting down businesses is the only viable option: An unchecked pandemic in itself would impact the economy severely. On the contrary, measures to slow down the COVID-19 death rate will have large downstream economic benefits. Research shows that moderate social distancing will save 1,7 million lives between March and October, which ultimately translates into a benefit of $8 trillion to the economy.
Paul Roner, NYU economist, has a strategy to contain the virus and revive the economy: (1) Repeatedly test everyone without symptoms to see who's infected, (2) those who test positive should isolate themselves, and (3) those who test negative can return to work, traveling, and socializing, but should be tested every two weeks. Other economists agree that an increase in massive testing is necessary for an economic restart.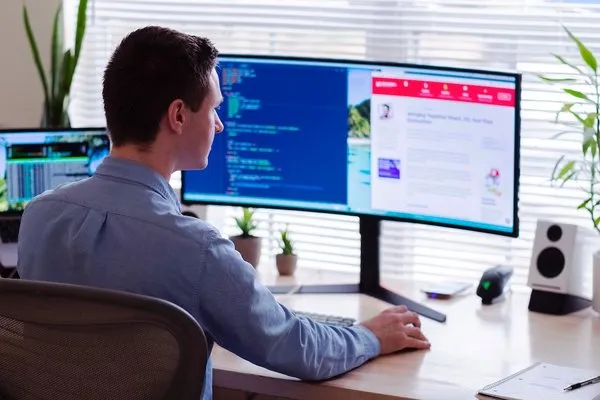 COVID-19 has, naturally, influenced and shaped important conversations surrounding the future of work. Gartner has named the skills gap as one of the greatest challenges business leaders need to face, which means that they need to offer very attractive packages to potential employees if they want to stay ahead. Employers who have, in the past, offered remote work have always found themselves ahead of the queue in securing in-demand professionals. But with the COVID-19 pandemic, working from home/remotely, which has essentially happened overnight, is no longer positioned to be a perk reserved only for minority sectors.
One recent study has indicated that by 2030, the talent shortage could lead to at least 85 million jobs going unfulfilled. So, if companies fail to offer their employees the flexibility of choosing where to work (especially after having experienced the perks of it during the pandemic), they will be left behind. Remote work no longer belongs to discussions on the future of work. It belongs to the present and how companies can adapt going forward. And regarding the skills gap, if companies are prepared to offer remote work, they can attract diverse talent from essentially anywhere in the world. Companies need to assess how productive their employees are as they work from home/ remotely, and then champion its inclusion in the future to stay ahead of competitors.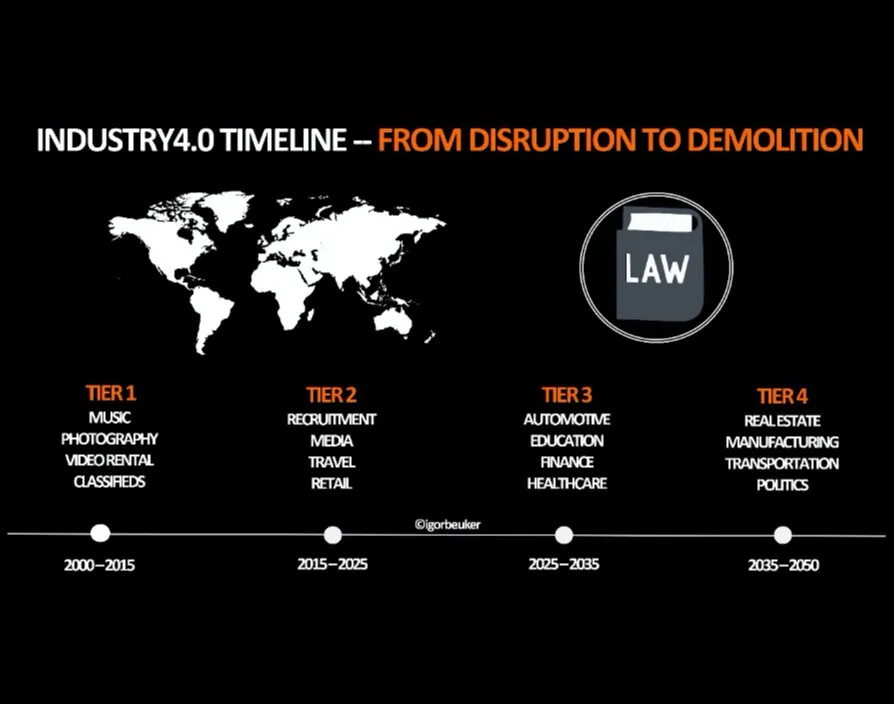 Igor Beuker, social entrepreneur and co-author of Fast Forward Files, believes one of the most important questions we can ask ourselves right now is if we are ready for disruption. Do we have the mindset, culture, and DNA to thrive in an era where the only thing for certain is change? Do we want innovation, but not the change that comes with it? According to Beuker, Industry 4.0 is all about having a trend-driven and opportunity-seizing innovation culture. Innovative companies, such as Amazon, Google, Tesla, and Netflix, all recognize that trends are incredibly valuable and that's why they are able to innovate on such a massive scale and embrace exponential growth. They don't rely on advertising – they rely on trend-driven innovation. This is what will see them winning for decades to come. In contrast, legacy brands aren't keeping up and the lifespan of Fortune 500 companies is declining rapidly. Think of Nokia, Kodak, and Blockbuster. They all neglected trends and were addicted to advertising. So, in order for companies to win, they need to be proactive, not reactive. By 2050, the companies on top will be the ones that are wildly innovative, consistently disruptive, and completely focused on customer-centricity. As Beukers puts it, "When dealing with the future, it's far more important to be imaginative than to be right."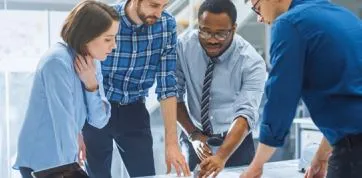 While the meaning of the word "innovation" might seem intuitive, there is, in fact, a lot more confusion than clarity around it. For leaders and organizations, this has severe consequences because it prevents them from working towards their innovation goals. To highlight the confusion of the term, one consulting firm claims there are 10 types of innovation, with another saying there are at least 15. David Duncan, Alasdair Trotter, and Bernard Kümmerli (partners at Innosight) recently led a workshop with 50 executives at a large financial institution. Participants were asked the following questions: "What does innovation mean at this company?" and "Why is it important?" The variation in their responses shows that even seasoned and accomplished experts struggle with the foundational language that would enable them to pursue meaningful innovation.
For this reason, it's imperative that leaders clearly define what innovation means in their specific company and industry context. In other words, they need a way to clearly name the types of innovation they want to measure and manage. Duncan, Trotter, and Kümmerli state that any specific type of innovation can be defined by answering these three questions:
What kind of "thing" is it?

How "new" is it?

What kind of "value" does it create?
Then to apply this, leaders can use these three principles to clarify what innovation means in their company:
Agree on strategic intent behind the innovation effort

Define more than one "type" of innovation

Align the organization behind these definitions
And that's a wrap on our weekly curated content issues! We've got some new and exciting content coming your way soon! If you'd like to receive content from Userlane directly in your inbox, you can subscribe to our newsletter. 
New to Userlane? Take a step in your software adoption journey and join the pool of our happy customers.
About the author:
The Userlane team brings you digital adoption insights, product updates, and plenty of onboarding and engagement advice for user-centric businesses.