Digital Transformation and Digital Adoption
HR and Talent Management in the Digital Era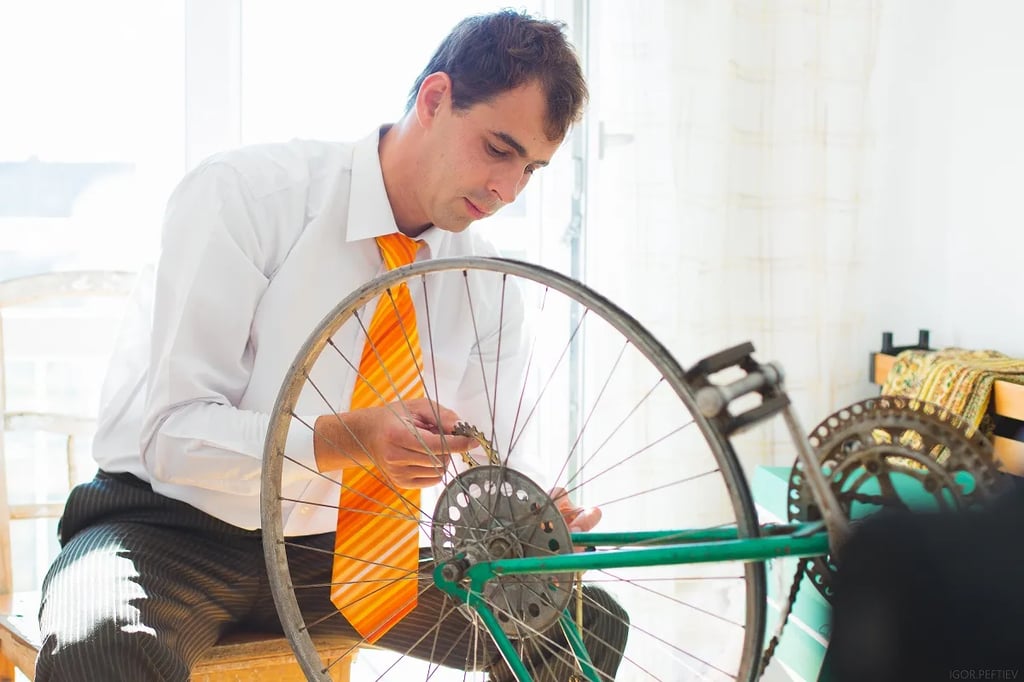 by Team Userlane
5 years ago
・
10 min.
Digital transformation is a term that can generate confusion and is perceived by many as a challenge. Others, despite fully grasping the concept, struggle to see how the strategy is truly connected to actual innovation.
Generally speaking, digitalization is directly connected to enhanced customer experience (CX). In the era of omnichannel transactions, customers expect to have immediate access to products or services, and a smooth experience throughout the entire customer journey, from discovery to support.
The imperative motto of digital disruption is 'anytime, anywhere' meaning that companies need to adapt their structure and processes to guarantee frictionless transactions with their customers that eliminate any form of delay or frustration.
But why and how does digital transformation affect HR? And what are the biggest challenges that HR professionals need to face to set the stage for change management and digitization?
The Direct Link between Employee Experience and Customer Experience
The 2017 Temkin Group Employee Engagement Benchmark Study clearly shows that CX leaders have 60% more engaged employees.
Engagement is directly connected to the overall experience that shapes the attitude and behavior of employees at work.
Unsurprisingly, then, the more motivated and dedicated employees are, the more likely they are to invest time and energy to meet the staggering demand for a flawless service.
That's why the overall customer experience is a direct reflection of the ecosystem employees work in.
Companies that really want to tackle the digital transformation, of course, need to focus on change management but they also need to make sure that all the processes, from recruiting, to onboarding, and talent management are in line with the expectations of employees who, in turn, will be responsible for shaping the customer experience.
Digitization and digitalization are connected to a change in attitude and strategy that trickles down from the top executive level to senior and mid-management . The primary stage of transformation is making sure that Visit our knowledge hub to subsequently trigger and institutionalize disruption across the entire company structure.
At the same time, though, solely introducing a new management perspective which is in line with the paradigm shift introduced by digitization is often not enough as resistance to change and lack of commitment is an obstacle that can severely hinder transformation.
Therefore, change in the overall approach to HR procedures need to occur to make sure that all the stakeholders buy in the new program.
HR plays a pivotal role in the digital transformation since it owns employee engagement and staff onboarding.
The entire company culture of a fully digital company needs to hinge on a customer-centric mentality that leads to agile and transparent processes. HR professionals need to make sure that the change actually occurs throughout the company while employees are properly onboarded on the current mission and values of the organisation.
Digitization and HR Challenges
Paradoxically, in the era of digital transformation, employee experiences delivered through HR processes need to be human-centered, and individualized for every staff member.
Now more than ever, introducing new technology is aimed at creating a working environment that focuses on personalization, motivation, recognition, and an overall compelling experience.
The digital disruption is linked to several challenges for HR which are often hard to address due to the velocity of change and the rapidly occurring updates in targets and benchmarks.
To cope with the speed at which new frameworks and expectations are introduced, HR must rely on a very agile infrastructure and proper technology that moves away from a process-centric approach to embrace an outcome-based attitude.
Access to resources and automation is ubiquitous and companies now can't be competitive and defend their position in the market by simply relying on technology.
The success of operations totally depends on talent acquisition and the specific skill-sets that employees bring in.
HR is the unit which is carrying the burden of creating the required substrate for transformation and execution.  
Leading executives to welcome the new mindset and support employees who need to shift to a wholly digital approach is a tall order and the road is paved with obstacles that need to be overcome.
Recruiting in the digital era
Digital transformation requires readiness and organisational excellence. Pilot teams which are in charge of driving innovation are cross-functional units that heavily rely on creative individuals with a heterogeneous skill-set that taps into different areas of expertise.
Acquiring and retaining multi-talented staff members whose know-how encompasses fields that are apparently far from each other is extremely beneficial for innovation but also challenging for companies that need to attract and manage them.
Digital transformation requires digital competence. And people who are already immersed in a fully digital world are hard to find using standard channels.
Mobile technology has shaped the way we consume information. HR needs to adapt to the latest trends and activate channels which are likely to address people who are already part of the digital revolution.
But  information mobility is not only affecting the recruiting process. The expectations of employees in this area go well beyond the first point of contact with a company.
Modern HR programs, in general, should create a truly comprehensive and ubiquitary experience. In order to achieve that, HR professionals need to look into cloud solutions and analytics to collect and evaluate data and information while offering mobile solutions for employees that are developed in such a way to include concepts that draw from design thinking, gamification, and introduce social elements.
Offices have changed and employees often work remotely. This allows companies to eliminate the geographical barriers that once limited the available talent pool. Employees enjoy working from home as well, while many people now travel a lot on their job since a direct contact with prospects and clients is becoming always more important in order to create authentic relationships.
Mobility is a challenge especially because employees need to be able to access resources from pretty much anywhere at anytime without limitations but also without creating security issues for the firm.
Documentation, contracts, onboarding documents, company data, and  knowledge management need to be centralized, well-organized, and readily accessible from anywhere.
Consistency throughout every HR process is paramount. Instead of creating separate processes and systems for onboarding, learning and development, performance management, and all other aspects of the employee experience, companies are now required to manage all these aspects using a centralized system and specific applications that allow employees to move seamlessly from one stage to the other.
Companies that have successfully moved all functions to digital applications are more likely to attract and retain digital talents.
Even if, in the past, HR has not always been synonymous of early adoption, the introduction of new HR technology is a decisive factor that will define the success of digital operation that meet the needs of a distributed, mobile workforce.
Personalizing the Employee Experience
With the advent of big data and automation, and the speed which characterizes the digital transformation, personalization can become a challenge.
At work, we aren't simply dealing with different segments. It's true that different demographics are connected to specific needs and expectations. Nonetheless, the most important point here is that in HR we mainly deal with individuals. And, beyond categories and cohorts, every employee has different aspirations and expectations.
The challenge, then, is finding a balance between agile processes that involve automation and personalization.
Automation must serve specific targets which are aligned with the overall business goal and HR professionals must find the perfect blend between fast processes and face to face interaction with their staff members that creates personalized and compelling employee experiences.
Employees demand authentic and engaging experiences that can be created with the help of modern platforms that hinge on cognitive solutions, and design thinking processes targeted at enhancing the individual experience, increasing motivation and performance, and promoting leadership, ownership, and self-sufficiency.
Spread Digital Transformation Across The Company
HR has an overview of the entire organization. In the era of digital disruption, HR leaders can clearly identify innovative units within the company and help transfer this know-how across different departments.
Early adopters need to be addressed and their experience needs to be communicated throughout the entire organization. Successful digital operations can be used as examples to motivate other units and spread the digital mindset across the board.
The problem here is identifying those units that showed exceptional digital capabilities and isolating relevant information that might support other departments along their digital journey.
Modern application can flood HR with tons of data and analytics. There are several solutions that can help visualize and identify relevant information. However, the challenge, at this stage, is determining the role of humans in the selection of indicators and data that support a customer-centric mentality.
Adapting to New Skill-Sets
Competitiveness in the digital era depends on the talent readiness of the workforce.
There are numerous emerging technologies that can either be classified as fads or potential opportunities for a sustainable growth.
Individual departments are responsible for researching on rapidly changing skill-sets and trends (from AI and ML, to cloud computing, blockchain technology, and data science….) while HR needs to accommodate new frameworks to evaluate and incorporate new competence within the organization.
Particularly when it comes to L&D, HR professionals need to be up to date with the latest learning innovations that can be deployed to foster rapid skill development and create an enabling environment for research and development.
HR is becoming the catalyst that enables organizations to develop agile processes that increase speed while reducing costs and help identify specific insights into innovation that can be leveraged to secure quality and competitiveness.
Measuring Success
Together with new skills and areas of competence, HR faces the challenge of introducing appropriate metrics which are connected to higher performance in conjunction with the digital objectives the company puts in place.
Attainable goals must be connected to ROI and broken down into digestible KPIs that define success at different stages of the transformation. Since data flows in from multiple systems, the real issue here is figuring out how to create an harmonic overview that consistently relies on comparable benchmarks.
Business intelligent data must be incorporated into talent management data and vice versa for monitoring and planning.
Change Management
Even though resistance to change often starts from the bottom, the foremost aim of a digital HR strategy is driving leadership and supporting management during the shift to a 360-degree customer-centric approach.
Both acquisition strategies and training should focus on creating the substrate for a sustainable approach that is not solely based on principles but also on execution.
Change management is primarily a change in mentality, but digital leaders must be educated on processes that result in actual innovation. Goals need to be attainable, and processes need to be monitored and optimized.
HR needs to support the infrastructure that allows management to define clear steps that lead to actual outcomes.
Data collected among successful digital leaders show a correlation between the development on in-line management capabilities and HR functions. Companies that create an enabling environment for development, performance management, and knowledge transfer rank at the top of every list of digital competence.
The challenge, in this case, is implementing competency-driven mentoring programs that support in-line managers' effectiveness.
The keyword is centralization and firms that create a perfect integration within their architecture achieve organizational excellence through rapid processes for career development, software adoption, compensation, performance, skill enablement, profile management and so on.
Full integration and centralization leads to efficiency and a clearer overview of those processes and metrics that allow managers to gauge transformation.
Cross-Functional Cooperation
Integration automatically leads to the next essential point. HR functions and infrastructure in the age of digital disruption are strictly interwoven with the overall architecture of the company.
HR obviously  relies on IT to implement data and talent management tools, centralize intelligence, and create an open structure that allows for a smooth flow of information.
But in a CX-centric environment, as mentioned, the employee experience is mirrored in the customer journey and to achieve perfect alignment, one of the challenges that HR is currently facing, is creating co-dependencies with all other units in the company to create a complete picture that takes into account requirements and needs of a workforce that is able to attain the company's mission.
The main goal is aligning company goals with business intelligence and customer data, and HR functions and requirements to create a cohesive vision that supports execution.
Multi-Channel Activities
Digital HR operations encapsulate social, mobile, and cloud technologies to gather and analyze data while managing the employee experience.
HR leaders must create a solid program that includes multi-channel strategies and platforms to manage the entire integrated framework at different stages of the digital transformation process.
Exactly as customers live by the motto 'anytime, anywhere', also employees expect to be able to retrieve data and manage their experience on-demand and in real-time. This includes simple processes like planning their absences from work, to managing their fiscal information, training courses, meetings, calendars, productivity, work-life balance, bonuses…
This implies that HR must push for a seamless integration of different systems and processes across different applications, from onboarding systems, to staff training, performance management, collaboration and communication tools.
Efficient integrations lead to increased productivity and faster decision-making processes that lead to a more rapid albeit structured disruption.
Final Remarks
Being a fully customer-centric organization involves being an employee-centric organization first.
And this can't simply be achieved by introducing new technology. Everything starts with a solid implementation plan that takes into account employee engagement, entitlement, and leadership.
This starts with new talent acquisition strategies and leads to new methodologies for development and retention.
Companies worldwide have already introduced a relatively new position in their organizational charts: Head of Employee Experience.
And that's not the only new role that populates HR departments. HR professionals need to go from being generalists to technical specialists and this shift is visible in companies that now offer openings for Agile Recruiting Scrum Masters, Innovation Leaders, Directors of HR Transformation, Chief Happiness Officers, Directors of People and Capabilities, HR Tech Leads, and Directors of People Systems, just to name a few.
The overall main challenge for companies that want to attract and retain the best talents that can actually support a digital strategy is eliminating any form of friction that may impact either satisfaction or performance.
And following a basic design thinking approach, the role of HR in digital transformation is not only limited to creating a virtual environment that supports innovation.
HR also has a saying in designing stimulating spaces that foster communication and collaboration. While maintaining a good balance with a blended workforce (full time-employees, consultants, freelancers, remote workers, contractors…), companies need to evaluate what spaces are more likely to support engagement and cooperation versus productivity.
HR is becoming the central unit that coordinates and orchestrates digital transformation.
Therefore, the challenges that HR professionals nowadays face aren't only limited to talent acquisition and management. Organizational tasks, together with a strategic approach to the employee experience span from information architecture to employee well-being.
This also includes taking care of basic needs such as work and life balance, career perspectives, satisfaction, mobility…
HR needs to individualize the experience while also designing development programs for entire teams to maximize employee performance and satisfaction.
One of the challenges of Digital Transformation is definitely represented by the introduction of new software. Software adoption plays a decisive role in digitization.
Handbooks, video tutorials, and training courses certainly don't help in terms of productivity and employee experience.
Userlane is a staff-training solution that allows you to guide users through software with on-screen guides. Employees are steered through processes in real-time while accomplishing tasks in your software applications.
With our guides, employees don't need to learn how to use a new software application and are immediately productive from day one. Eliminating training courses and materials helps cut costs connected to the implementation of new software but also reduce resistance to change while creating a smooth experience.
New to Userlane? Take a step in your software adoption journey and join the pool of our happy customers.
About the author:
The Userlane team brings you digital adoption insights, product updates, and plenty of onboarding and engagement advice for user-centric businesses.