Customer Success and Customer Experience
Proven steps to improve client experience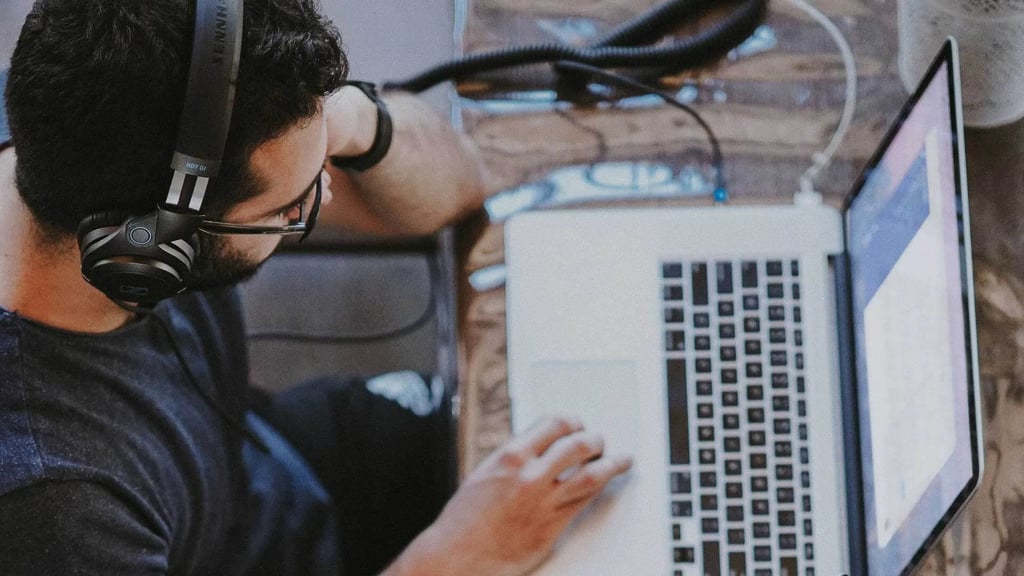 by Team Userlane
3 years ago
・
7 min.
As a customer success manager, we know that the last thing you want is to have your customers experiencing some sort of friction on their journey. But friction is unavoidable (it can also be natural), and the best thing you can do is accept it, embrace it, and learn how to identify it and get ahead of it as best as possible. 
This is the advice of Rebecca Mass, an experienced SaaS Customer Success Manager who currently works at monday.com. In February 2021, she joined our Business Development Manager Maggie Quigley to give an insightful webinar on how to spot friction in your client experience and what you can do about it. 
The webinar was packed with valuable and practical information from Rebecca. So for this post, we want to highlight some of Rebecca's key talking points that you, as a customer success manager (CSM), can put into practice. Working with customers is such an exciting, dynamic, and often unpredictable line of work, so it's always good to learn from each other!
Based on Rebecca's insights, we've put together this post of five proven steps you can take throughout the client experience to effectively identify, handle, and (ultimately) reduce friction. 
Handing the baton from Sales to Customer Success
Once a prospect becomes a paying customer, they're now heading into new territory by saying goodbye to the Sales team and hello to the Customer Success team! And this is where you, as the CSM, take the baton and own the process, which brings us to step one of identifying and dealing with friction in the client experience.
Step 1: Kick butt with your kick-off call! 
Here's Rebeca's advice on how to use your kick-off call to identify potential friction:
Use the time on the call to set the stage and expectations and dive into some of those potential friction points. 
Take the time to genuinely ask your customers what their pain points are, even if you feel uncomfortable asking those "negative" questions. 
Find out what the customer really wants by getting to know the why behind it (and don't be afraid to challenge your customer on this!).
From kick-off to KPIs: Avoiding hurdles by asking the right questions 
To help your customers be successful, you need the data, and that data comes in the form of KPIs, metrics, and asking specific questions. So, the next step to uncovering potential friction in the client experience is setting and measuring those KPIs and metrics.
Step 2: Keep kicking butt with KPIs and questions!
These are the most common questions that Rebecca asks:
What are my customers engaging with within the product?
Are my customers reaching out to have how-to questions resolved?
Are they having trouble accomplishing something?
How quickly am I getting them to that "aha" moment?
And these questions lead us to step three: What are you doing with this data? 
Step 3: Do something with the data!
One of the most important things you can give your customers is a quality response, and this quality will come from how well you've looked at the data. But keep in mind: As much as you want to give your customers a fast response, evaluate whether you'll be sacrificing quality for time. If you can afford to take a few more minutes to provide a customized and quality response to your customers, then do it!
Caution ahead: Tackling product friction in the client experience
Customers will always have questions about the product or want to make feature requests. 
But before you bring in the product team or get any other departments involved, make sure you have all the data you need from your customers to understand exactly what the friction point is. Once again, it all comes down to asking the right questions and digging deeper. So here's step four: 
Step 4: Keep digging for data and get the product team involved
If, for example, you find that your customer has requested a feature other customers want too, make sure you log this data and have an open line of communication with the product and other client-facing teams. This will help you keep track of what customers are asking for. 
And if and when possible, get someone on the product to join one of your calls with your customer. Let them do the digging to get a complete picture of what your customer wants and needs. This is the "extra mile to show clients that [you] do care and that [you're] not just saying, 'Oh great, we took your feedback. We're logging it.'" By giving your customers access to the product team, you will show them that you care and that you're a partner. 
As both Maggie and Rebecca emphasize, one of the best ways to tackle product friction is to make your customers feel heard. One way to do this is to have your customers become beta testers for a feature they want. This way, you get valuable data and your customers feel heard and valued. And that's a win-win!
Getting ahead: Preventing friction in the client experience 
Step 5: Save on friction with self-service! 
The steps above all deal with identifying potential friction points and handling them effectively when they do arise. But what can you do to prevent friction from happening in the first place? 
These are the types of questions you should be asking:
How easy is it for your customers when they're working within your product to get help?
Are you updating your knowledge base in advance? If you know you'll be releasing a new feature, is information on that readily and easily available to your customers?  
Are you giving your customers opportunities to provide feedback on your product or on help docs in your knowledge base (for example)?
Remember, customers don't always want to email or phone someone for help or answers. That's why self-service solutions like chatbots and knowledge bases (and even digital adoption platforms like Userlane!) have become so popular. 
Learn from your customers to improve the client experience 
The main takeaway of this post is that you must embrace friction by thinking through it and having open and honest conversations with not only your teams but your customers too! This will help you figure out how to move forward and be more proactive in the future. 
What we covered in this blog post is only a fraction of what Rebecca and Maggie discussed. Watch the webinar recording to find out more on how to provide value, engage your customers in different ways, and manage churn when it happens.
New to Userlane? Take a step in your software adoption journey and join the pool of our happy customers.
About the author:
The Userlane team brings you digital adoption insights, product updates, and plenty of onboarding and engagement advice for user-centric businesses.