Digital Transformation and Digital Adoption
Low software adoption affects employee productivity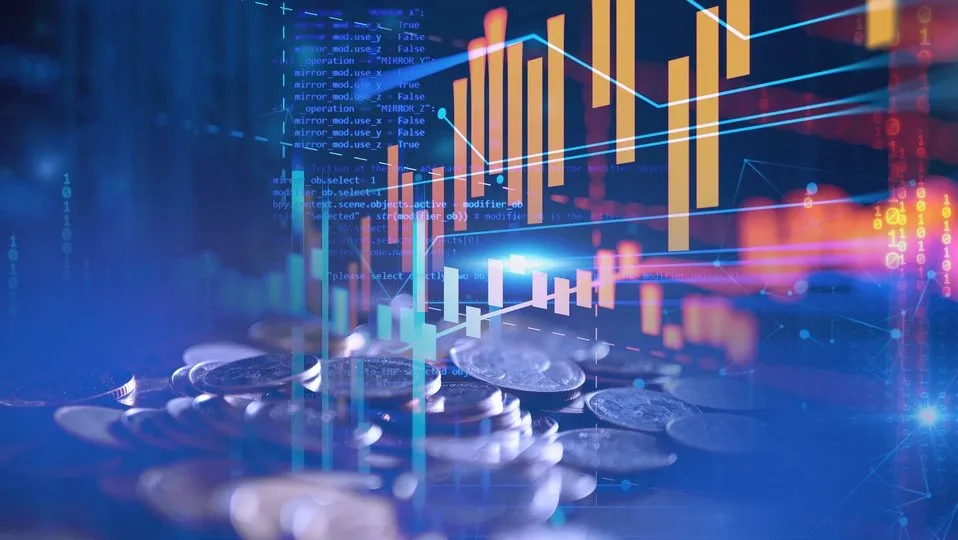 by Team Userlane
3 years ago
・
6 min.
Many companies implement new software to increase employee productivity, but they do so without considering all costs. The original purchasing costs of software projects are self-explanatory, and most companies are aware of the hidden costs associated with software, namely customization, deployment, maintenance, and infrastructure.
But, the crucial factor that most organizations fail to take into consideration is that introducing complex applications requires continuous training to be viable and have a positive effect on productivity. And in the current "era" of remote work, this becomes even more important. 
So, the question is:
How are software proficiency and employee productivity linked?
Now more than ever, continuous training and performance support are necessary because modern software applications come with increasingly faster release cycles. And every update can mean that employees have to learn how to proficiently work in software and perform processes again and again. Not only does this increase the stress put on your IT support, but it also leads to downtime for your employees, which, in turn, lowers employee productivity. And with a globally distributed workforce, the solutions to address updates and issues need to be readily accessible, fast, and intuitive. 
The market shows that high-growth companies investing in technological solutions that foster continuous training are proving to be more profitable. In fact, comprehensive training leads to a 218% higher revenue per employee, as reported by a 2019 Deloitte study. 
This indicates that a lack of performance support and training leads to low software adoption, which subsequently results in lower employee productivity and higher costs.
Below, we take a closer look at the link between low software adoption and decreased employee productivity.
How low software adoption drastically affects employee productivity 
1. Low feature adoption
Underutilized software is a huge problem: In 2019, software companies invested up to $29.5 billion in features rarely or never used. But why is this number so high? 
To address the challenges that businesses face today, employees are required to use more software applications than ever before. And such applications are continuously becoming more complex in order to support the objectives of businesses in the digital era.   
The underutilization of product features means missed opportunities for employees to see the true value in a product, and this is what leads to low productivity. 
In one of our own studies we conducted with our customers, we discovered that, on average, users (including advanced users) only interact with 40% of the features in software applications they are required to use.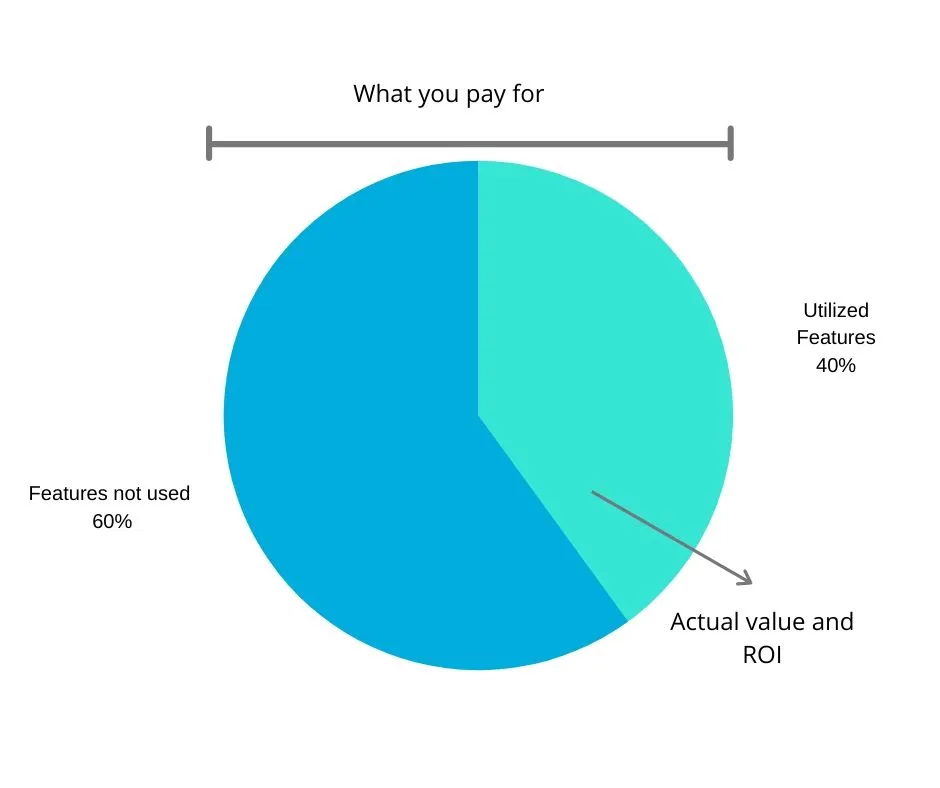 Most companies are on board with introducing new software that supports their business goals. But due to the lack of motivation, engagement, and continuous support, employees aren't leveraging the power of advanced features and they therefore only scratch the surface of the software's capabilities. 
This is the reality of underutilized software in the workplace. Despite companies paying 100% of licensing or subscription fees, 60% of these fees don't lead to any sort of return on investment.
2. Unproductive time spent looking for information
How much time are your employees wasting each day trying to figure out how to accomplish tasks in software? 
According to data from Robert Half Technology and confirmed by the Harvard Business Review's research, employees could be losing more than two working weeks a year, which breaks down to 22 minutes a day. This means that on an average workday, your employees are spending significant time looking for information or dealing with software-related issues that impact productivity. 
3. Support tickets
Support ticket costs are amplified by support time.
According to The Zendesk Benchmark, it takes an average of 24.2 hours to provide a first response to an internal support ticket (caveat: data was collected 2012). In some cases, this can mean that the issue is preventing your team from completing a task or a project. In other cases, it can mean preventing employees from supporting your customers. This leads to internal costs connected to unproductivity and direct losses derived from poor customer experience. 
Zendesk also reports that internal support desks receive an average of 492 tickets per month, with 69% of internal support tickets being resolved in one touch. 
This indicates an apparent discrepancy in the structure and setup of traditional internal training and support. Since over 50% of internal support tickets can be resolved in one touch, it's possible to prevent these tickets from even being submitted in the first place with proactive support.
4. Asking colleagues for help
Everyone wants their questions answered as quickly as possible, and sometimes, asking a colleague for help seems like the best and quickest option. 
If we look back at the costs related to unproductive time spent at work, we know that an average of 22 minutes a day is lost on searching for information. And if employees reach out for peer support, this figure could even double. Especially if the colleagues don't sit next to each other and are in different timezones, connected through conference calls and non-linear chat programs.
Data proves that it takes up to 30 minutes to refocus after a simple distraction. This means that a simple question like, "Where do I find the report?" is a disruption that can have significant consequences on team productivity.
With a self-service work culture and the right technology that provides proactive support, your employees can solve problems independently before going to someone else and asking for help. 
Technology is a double-edged sword in most organizations—it can be an enormous time-saver, but it can also be a drain if things aren't working well or people don't know how to use the tools provided to them. — John Reed, Executive Director of Robert Half Technology 
5. Management time
Managers are responsible for onboarding and training their employees. But it often happens that they are requested to provide a) first level support to employees who can't complete a task in a system or b) solve issues that employees caused due to the inability to carry out a process correctly. This, naturally, leads to additional costs and wasted time and productivity generated by new technology.
Furthermore, the lack of digital skills leads to uncertainty and low productivity in the workplace. Every time a manager needs to provide performance support to employees who struggle to achieve desired outcomes in software applications, your organization faces new indirect costs linked to inefficient support. 
A DAP to increase employee productivity (and counter the effects of low software adoption)
But it's not all doom and gloom ????. There is a way to prevent these costs and loss of productivity …
And cue the digital adoption platform (DAP). Not only do DAPs, like Userlane, provide in-app onboarding and training, they also offer constant proactive or on-demand support for employees performing digital tasks. This means that employees are guided through digital processes in real-time, directly in the application they're using.  
Implementing a proactive and continuous approach to supporting employees and helping them be as productive as possible also addresses a common misunderstanding about technology: The idea that software is a one-size-fits-all solution that will be the silver bullet that completely changes the way you work. 
Technology was never created to be a 'one-and-done' solution. Instead, you need to create a better employee experience by continually adapting and eliminating uncertainty and frustration. You need to define a solid digital adoption strategy and implement a digital adoption solution. 
We can help! Schedule your free demo with us and let's get started on your journey to increasing employee productivity (and decreasing any frustration associated with learning new software!).
New to Userlane? Take a step in your software adoption journey and join the pool of our happy customers.
About the author:
The Userlane team brings you digital adoption insights, product updates, and plenty of onboarding and engagement advice for user-centric businesses.