Digital Transformation and Digital Adoption
Top Digital Transformation Resources for Innovation Leaders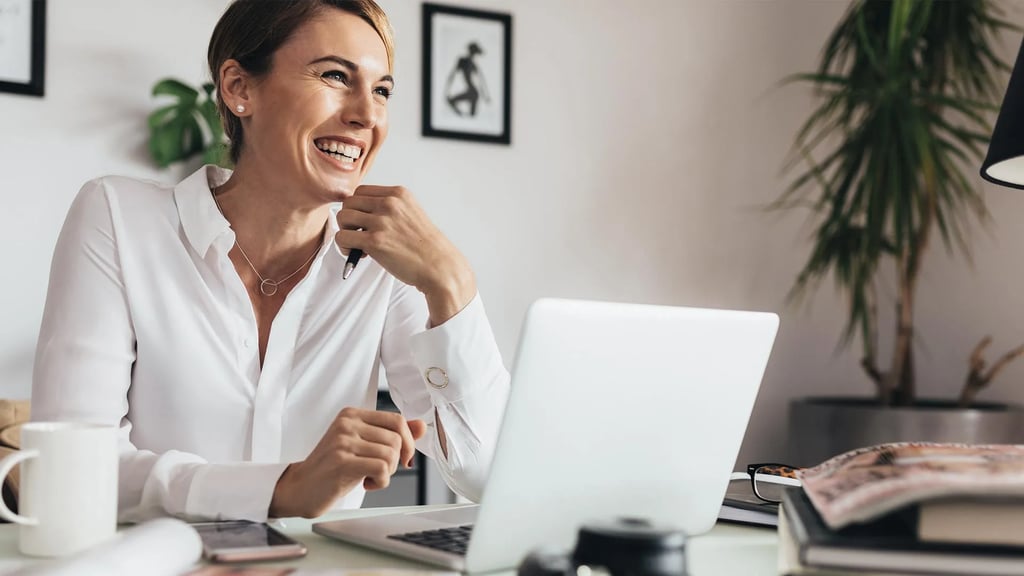 by Team Userlane
5 years ago
・
4 min.
The digital transformation is evolving faster than anyone expected and staying ahead of this trend requires extra work to research relevant resources that are up to date and in line with current status.
With a large portion of businesses already obtaining a majority of their revenue through digital channels, going digital no longer sounds like an undesirable or unattainable goal.
In fact, the World Economic Forum reported that "the overall economic value of digital transformation to business and society will top $100 trillion by 2025."
With this kind of prediction, it is not a surprise that most enterprises have already begun their digitization overhaul within each organization.
But some companies still do not see the need to prioritize digitization.
Typically, it seems the older and larger the enterprise, the further they are from improving software adoption and overall digitization of legacy processes.
This doesn't have to be the case.
If there is a current lack of motivation to get the jump on things, look no further than right here for your digital transformation inspiration.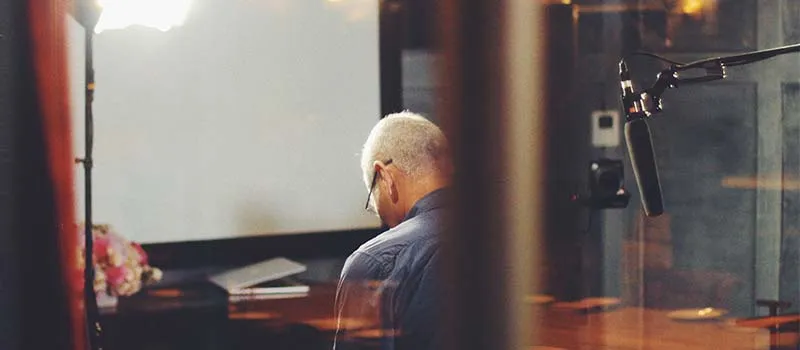 Digital Transformation Podcasts and Videos
The following videos and podcasts provide excellent overviews on digitization strategy from the perspective of well known experts in the field.  These digital leaders highlight the details of their digital transformation journeys from their own personal experiences.
Podcasts:
The CXO Talk is hosted by industry analyst Michael Krigsman and covers a range of topics from digital transformation, leadership and organization, IoT and customer experience.  
Recent discussions about digitization covered enterprises such as Adobe, Siemens, Nokia, ABB, Lenovo and SAP.  
Digital Transformation Age Podcast
The Digital Transformation Age Podcast describes itself as a podcast that helps "getting to grips with the transformation that will affect us all."
Interesting guests such as Brian Solis, digital analyst and futurist at Altimeter Group and marketing expert Mark Schaefer support this podcast's mission to take a deeper look into how the Digital Transformation Age affects us all.
While discussing social networking and the effects on society in episode 6 – The Digital Humanist with Luis Suarez, Suarez points out:
"Without looking into the human aspect with the way we use technology to choose certain goals, we're not going to go anywhere with technology."
Videos:
A Step-by-Step Guide to Creating a Winning Digital Strategy
Peter Smith, Head of Strategic Consulting at Fujitsu Digital recently presented a winning digital strategy at the Fujitsu Forum.
The main focus of Fujitsu's Digital Strategy is to help their clients to realize their digital future and making sure they have the right operation and business changes to make the best use of Fujitsu's technology.
This strategy presentation covers everything from digital adoption, organizational strategy, backend data integration, customer experience and customer journey.
According to Peter, "The fundamental problem with digitization is reimagining the organization in a way that allows digital to take its full use."
Digital Transformation and the Future of Business
At the BiznesTrendy Conference in Poland, futurist Gerd Leonhard touched on the future of humanity based on the digital transformation and how our lives will be changed forever based on IoT, future of work, conversational AI, SaaS, wearable tech, and the removal of the middleman from services.
Gerd claims, "we want to embrace technology but we don't want to become technology" because we still need to acknowledge the human factor in order to allow digital transformation to succeed in an organization.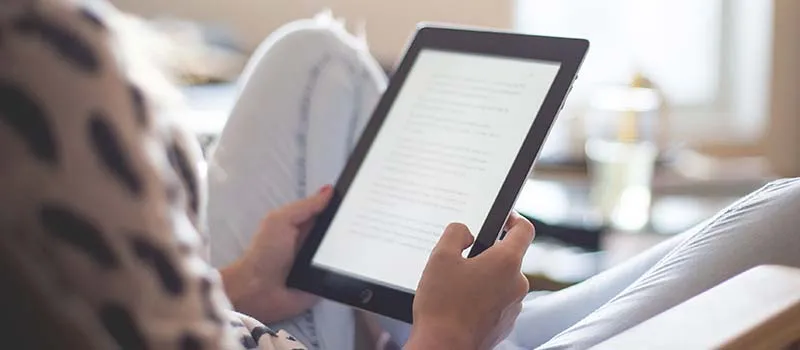 Digital Transformation Books and Blogs
There is an abundance of written content on the internet covering digital transformation and digital disruption. However, because of the rapidly changing nature of the subject, it is difficult to find content that can be applied to the current status of the market.
The following books and blogs contain the most up to date information that can utilized in your business's digital transformation strategy today.
Books:
The Digital Transformation Playbook  – David L. Rogers
In this book, Columbia Business School digital strategy professor David L. Rogers presents his research on digital transformation to help legacy businesses adjust their processes to match digital demands.
Digital or Death: Digital Transformation – The Only Choice for Business to Survive, Smash, and Conquer –  Dominic M Mazzone
Digital or Death offers an entrepreneurial approach for businesses to tackle digitization. If this book doesn't inspire you, it will at least make you laugh.
Leading Digital Transformation – Dr. Didier Bonnet
Leading Digital Transformation highlights how large companies in traditional industries (such as finance or pharmaceuticals) are using digital to gain a strategic advantage in the marketplace.
Blogs:
McKinsey & Company Digital's blog covers all things digitalization and design. This is a great resource for those who are interested in learning about how the complexities of IT and design affect the customer experience.
Userlane Blog (this blog)
Userlane is all about providing an outstanding user experience and improving software adoption. Consequently, digital transformation has a direct impact on these two topics.
Looking for ways to improve your L&D strategy when it comes to digitization? Userlane has got you covered, whether you are implementing new employee training methods or updating your change management software.
Forrester's blog focuses on innovation in IT and offers insights into the tech market, with monthly posts from a CIO perspective and statistics on current technology trends.
CIO Transformation Blog from IDG
The CIO blog covers everything a CIO could ever wish for. This resource provides insights and reviews on the latest in IT initiatives, business strategy and AI to name a few.
Digitalist Magazine
The Digitalist Magazine offers a variety of topics related to digital transformation:  digital economy, machine learning, blockchain, cybersecurity, VPN software, future of work, and customer experience.
Welcome to Digital Pulse, where "'Digital' isn't just about technology – it's about what technology can enable."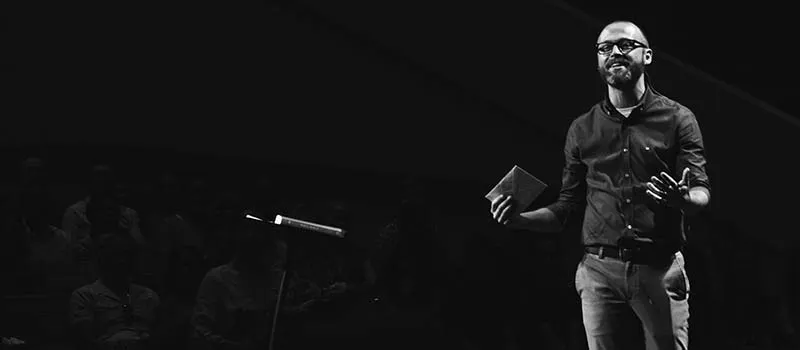 Digital Transformation Influencers
What better way to gain new information than by accessing it right at the source in real time? Here is a short list of influencers you should be following right now to keep up with the latest trends in digital transformation.
Michael is the chief research officer at G2 Crowd. His latest work includes – Digital Trends: The State of Digitization 2018.
An SAP adviser and author of Digital Business Transformation, Rob also owns the cxotransform.com platform, helping digital transformation leaders upgrade their businesses as well as assisting employees measure their own digital performance.
A former SVP of Digital at SAP, Maggie is now working to solidify the connection between marketing and technology as the CMO at Globoforce.
Tamara is the founder and CEO of social media analytics company Thulium. She is a well known leader in the future of work and digital transformation.
An HR professional with an extensive background in all things HR, Harold specializes in future of work has applied his firsthand experience into effective change management strategies.
CEO of Digital Business Innovation, Antonio is a digital transformation advisor and works as an expert in the areas of cybersecurity, blockchain, fintech and IoT.
Managing Director and Sales Lead for US Digital Services in the Southwest area of PwC, Mike is is a subject matter expert when it comes to new trends in emerging tech. 
Digital Transformation is here to stay
Staying ahead of the trends with digital transformation is a full time job.
This is why we have taken the time to collect the most insightful, inspiring, intriguing, and intellectual resources for you to access whenever you need.
Taking the digital initiative can no longer be put on the back-burner in hopes it will resolve itself.
The past few years have offered us enough information to put together the fragmented pieces of digital strategy needed to implement successful change efforts.
So feel free to bookmark this page, we will provide more resources as time goes on!
Do you want to test your current knowledge when it comes to digital transformation? You can do so with our quiz! Find out how much you already know about digital transformation and see if you're an expert already. Don't be afraid to share your results!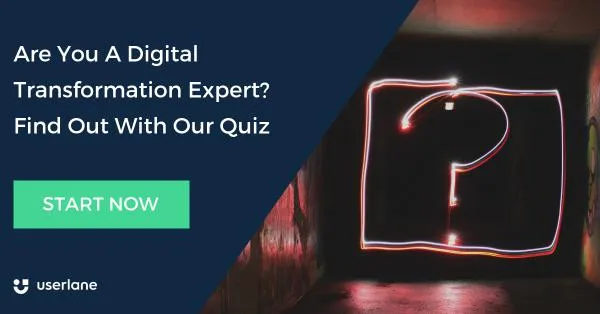 New to Userlane? Take a step in your software adoption journey and join the pool of our happy customers.
About the author:
The Userlane team brings you digital adoption insights, product updates, and plenty of onboarding and engagement advice for user-centric businesses.