Customer Success and Customer Experience
Driving Customer Success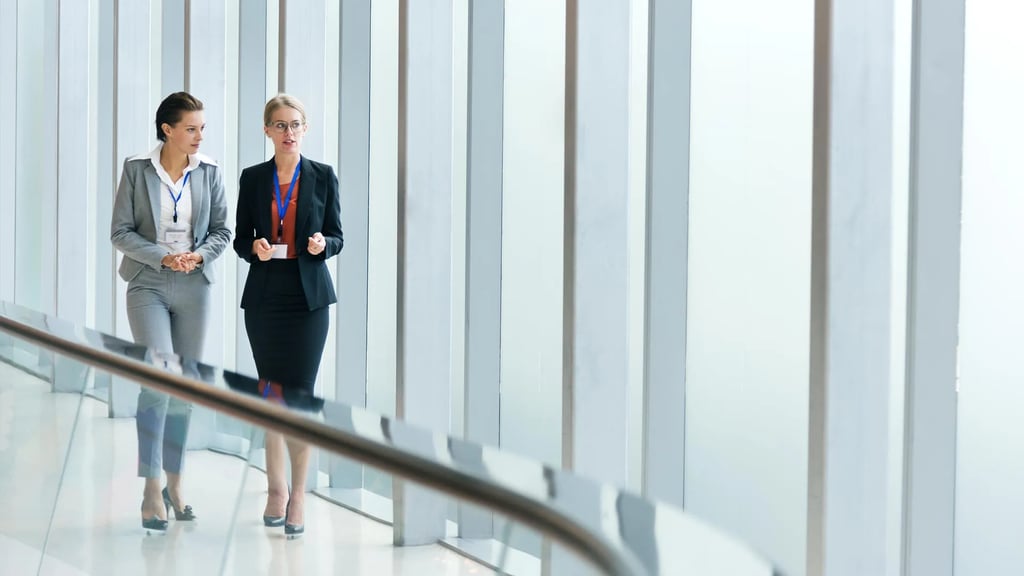 by Team Userlane
5 years ago
・
7 min.
Customer Experience and Customer Success. Are they one in the same or are they two separate issues you need to tackle?
To better explain, let's think back to 1971, when the first Starbucks opened in Seattle. At this point in time, Apollo 14 was launched to the moon, bell bottoms were storming the fashion industry and protesters were becoming more aggressive in their rallying efforts against the Vietnam war.
Back then, coffee's place in pop culture was not as prominent as it is now. Decades later, Starbucks is a household name and a billion dollar corporate machine.
One of the reasons for Starbucks' success is the coffee culture boom of the 90's. Buying a cup of coffee became more than just drinking coffee ; it became a lifestyle based off the premise of a well established customer experience. Going to a coffee place is a lot more than just drinking coffee. You pay for the overall experience that includes personalizing your own beverage, choosing a comfy spot by the fireplace, reading the paper (a few years ago), picking a book from the shelf, working on your latest presentation while listening to music, or even having a meeting with colleagues, getting refills, and often being recognized by the barista.
Fast forward to now, companies worldwide are investing in new teams and implementing new strategies dedicated to providing the ideal customer experience. The simple question, "what does my customer want" has affected the way businesses operate and present themselves while becoming the main focus of the digital transformation.
Slowly, a customer focused business model developed into more of a customer-obsession, paving the way for the the development of the customer experience, as well as the concept of customer success.
In this article, I want to discuss 5 key points to explain how customer success affects the overall digital customer experience and as well as how you can improve your CX strategy.
Customer Experience Strategy: Brand Perception
What is Customer Experience?
Some consumers feel that customer experience is a moment that happens only when you are actively engaging with a business.
Meaning, you walk into a coffee shop, you purchase a coffee, you take the coffee and leave.
While active customer engagement is indeed an important part of the customer experience, the real core of the subject lies in what happens before and after the event .
For instance, why did you choose that coffee shop to begin with? Why didn't you go to the Starbucks that was nearby? Did the coffee taste good? Was the atmosphere nice inside? Did you receive good customer service? Will you return again? Will you tell your friends about it? Will you engage with the brand again, maybe on social media?
The answers to these questions represent your now established perception of the brand.
There are many elements that play into the larger scope of customer experience, but ultimately, brand perception is the main driver of customer experience. No matter what you think you have laid out for the customer journey, how the customer receives your product is how they will perceive your brand.
So if you bought the cup of coffee and it tasted good, but the employees displayed no enthusiasm for the job or for customers, or even were openly rude to you or other customers, how would this change your perception of the business? And more importantly to them, when would you plan on coming back? As we know, the concept of repeat purchase is directly link to customer satisfaction and the entire customer experience in general.
Employee Engagement in Customer Experience
Where does CX start?
As the late Steve Jobs once said, "you start with the customer and work backwards with the technology."
While this makes sense in the tech industry, I would go as far to say that it even goes back on step further – to the actual customer-facing employees within the business.
In a recent employee engagement benchmark study, CX leaders have 60% more engaged employees based on research in the United States.
These results show that CX leaders who focus on innovative employee engagement strategies end up with better customer experience.
The reason for these results is quite simple: positive and supportive work environments encourage employees to embrace their individuality in the workplace and helps them identify with their job.
Supportive employee training techniques validate company positioning and help reinforce the bottom line.
Customer Service Professionals and Sales Managers are examples of first touch customer engagement. Ideally, they have been trained well enough to represent the business as well support the customer regardless of the situation. But they aren't the only ones who are represent the success and well being of the customer.
Providing a Transformative Experience in Customer Success
Customer success can't happen without a structured and tailored customer experience. It is a key element which essentially determines whether you keep a customer or not. We look at customer success in SaaS by determining the successful outcomes achieved through the proactive cooperation with your company.
When you think of the digital customer journey, it is usually from your preconceived outline of who the customer is and what touchpoints are already established for the journey.
With these touchpoints in mind as you plan out a customer journey mapping session, you might notice that it isn't so difficult to tick all of the boxes needed to increase customer engagement.
But if you've spent some time working as a customer success manager you know that you can't prepare for every roadblock that can arise unexpectedly, namely, complications that are out of your control.
For example, product feature bugs. You probably won't be able to go into the product and make specific adjustments every single time, otherwise you'd be an engineer.
While a product issue usually isn't the dealbreaker to negatively influence your customer success metrics, this can influence a renewal decision; directly impacting retention.
Back to my coffee example, if you go to a coffee shop and order a cup of coffee and it doesn't taste good, are you going to keep going there and see if they improve their coffee bean quality?
Managing customer expectations from the beginning of a customer relationship is the ideal starting point for customer success managers. By doing so, you can preemptively prepare yourself for any sort of situation even if anything goes a little haywire down the line – regardless if it is with your solution or with the customer's own internal processes.
Some simple steps you can take to enforce your overall CX strategy:
Don't just work on fixing bad experiences or focus on preventing them from happening in the first place.

While a

proactive customer success strategy

puts you ahead

of the game, it doesn't prevent the potential growing pains that accompany any customer journey. And by growing pains, I mean direct complaints to your inbox.

In any case, turn complaints into

actionable opportunities

. Complaints teach you a lot about customer needs, and also can show you where there may be gaps in the communication. Take the time to completely understand where the frustrations lie, and what measures you can take to address the root of the problem. Your most difficult customer is the best source of feedback.

By approaching sensitive matters as opportunities and not as fire drills, you'll establish trust and respect with your clients, keeping you on track with mutual goals in the customer journey.

Provide a

transformative experience

that they won't encounter elsewhere, or have come in contact with before.

This is the opportunity to show commitment, focus and dedication to the customer. Every communication with the customer is a new chance to show them a truly unique customer experience, customized to their specific needs.

Customers are dealing with multiple solutions, products and services all at once. Strive to be the solution that makes a positive influence in their lives and is worth holding on to.
Customer success is the gateway to unlocking the potential success you (and your business) and your customer can have together. CX doesn't stop with CS, in fact, CS drives future CX efforts.
Coincidentally, your positive customer retention rate and customer advocates will have potential customers wondering why they aren't working with you yet.
Customer Experience Metrics: Achieving Customer Satisfaction
According to Gartner research, more than 5,000 organizations worldwide now have a dedicated customer experience leader.
Why is that? And how does one measure an experience?
The main reason why businesses are fully invested in the customer experience is because they have to be.
Customers now are equipped with the necessary resources to find exactly what they are looking for. They are also equipped with platforms to voice their opinions at any time. And most importantly, they have access to information on your business as well as your competitors, therefore able to quickly vet out potential solutions before coming to a decision.
At the same time, your competitors are launching new products and features, consistently raising the bar on CX.
With these factors in mind, you need data to accurately support the customer as well as understand what is and isn't working in your strategy. There are many metrics that you can consider when reviewing your CX, but here are the ones that are matter the most.
Employee Engagement

Focus on employee onboarding and training by supplying continuous support, for example through the usage of

interactive performance support

solutions. This protects your CX efforts from the first touch.

Customer Loyalty

Churn is inevitable in SaaS. Set up the customer journey in a way that optimizes the customer experience no matter where they are in the journey.

Customer Advocacy

Is your brand worth advocating for? Are customers raving about you on social media, or to their partners?

Customer advocacy

is something strive for, since word of mouth is still one of the most powerful signs of a healthy CX.  

 Product Quality

How well do you know your product? Learn the features and functions to ensure that your product is meeting their requirements.

Customer Satisfaction

Surveys can show exactly where the satisfaction stems from, what you are doing well, and where you can improve.

User onboarding software

is an innovative approach to provide your customers with a smooth onboarding experience that quickly leads them to success.

Net Promoter Score (NPS), Customer Satisfaction Score (CSAT), Customer Effort Score (CES), and churn score are all important indicators of your overall CX.
Ultimately, the more resources invested into customer experience the higher the need to concretely measure results and therefore adjust CX strategy based on the results.
The Missing Link in Customer Experience
If you search "Customer Experience" in your internet browser, you are guaranteed to find endless pages of articles, advice and answers.
There are two reasons for this. One is that people still find this topic relevant for their business, and the other is that they still don't know why their CX strategy isn't working.
And they have good reason to invest in CX. Studies show: 
"A moderate increase in Customer Experience generates an average revenue increase of $823 million over three years for a company with $1 billion in annual revenue."
This is why online businesses such as SaaS companies and brick and mortar alike are both searching for that magic ingredient that has customers sticking with their brand like a bumper sticker to an old 1992 Oldsmobile cutlass silhouette.
If CX is the customer's perception of brand, what influences perception?
When you went into that coffee shop you've been to multiple times, how did you know it was going to provide you with the customer satisfaction you wanted that day? What made you believe it was going to be what you wanted it to be?
Without jumping too far into a psychological explanation, the real reason you believed you could walk into that coffee shop is because they somehow successfully established your trust.
Whether it was the hipster-like atmosphere, the super strong, buttery, rich coffee flavor, the smell of grounded beans, the groovy music, the excellent customer service, or a combination of the items, something stuck in your subconscious that has you coming back again and again, craving more of their coffee.  
This human emotion needs to be delicately nurtured with a human touch, something which ironically is often left out of digitization conversations. That's the whole concept of crafting a positive human experience.
CX is based on trust, which is going to be the main driver of your CX efforts. It's the real reason why people don't switch their car insurance that often, and why some people won't accept Pepsi as a Coca-Cola substitute in a restaurant.
Building trust will not be a one hit campaign that you launch over Black Friday or New Year's Day. This is a constant, strategic, structured, goal that cannot solely depend on customer success to support, well, customer success. 
A positive brand association for your customer vision is a company wide effort and starts as soon as you start a new job. So no matter what your role in the company is, you are a part of the CX.
Conclusion
"86% of buyers will pay more for a better brand experience, but only 1% feel that vendors consistently meet expectations."
There are hundreds of coffee shops in every large city in North America, and around 1,700 just in the coffee capital Seattle (Starbucks' homebase)!
How do each of these companies compete against each other and how can they all stay in business?
In Seattle, as well as any other metropolitan areas, coffee has become more than just a caffeinated beverage, it has become an experience.
SaaS is not that much different than the thriving coffee business. Understanding your customer not only improves CX but it encourages you to learn more about how the customer perceives your brand, thus telling you what your customer wants.
This is how you can measure the value for the customer, even if their expectations were not correct to begin with. Understanding your customer's needs shows your ability to manage certain expectations while keeping the focus on customer success.
Before they leave a meeting with you, ask yourself these questions:
Did they leave happier than they arrived?

Did your (SaaS) solution make their make their life easier?


Did you show value?
Through this bilateral partnership, you will be able to improve your customer success metrics as well as support your overall CX strategy.
New to Userlane? Take a step in your software adoption journey and join the pool of our happy customers.
About the author:
The Userlane team brings you digital adoption insights, product updates, and plenty of onboarding and engagement advice for user-centric businesses.