Customer Success and Customer Experience
Innovative Ideas to boost Customer Retention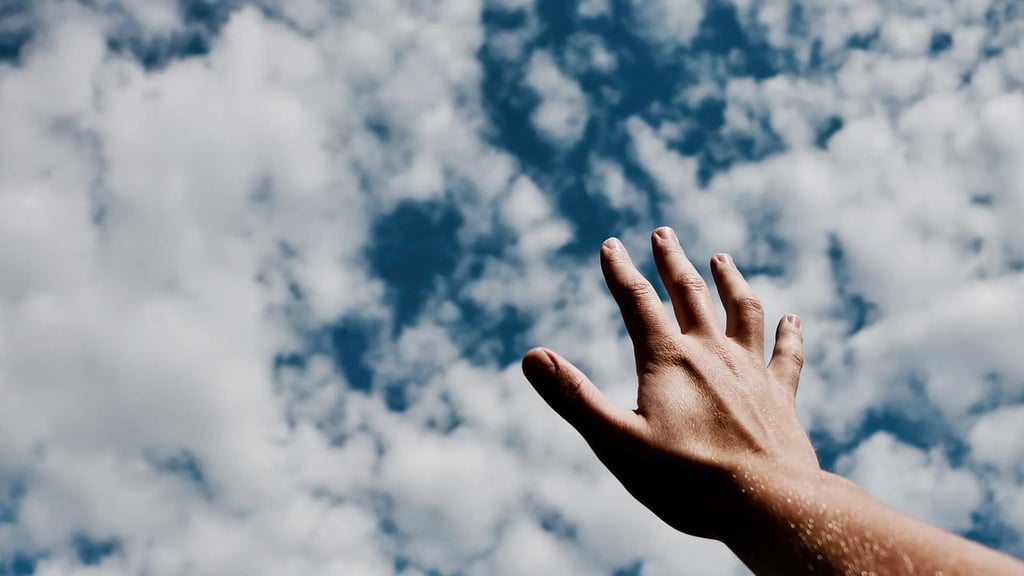 by Team Userlane
5 years ago
・
10 min.
In 6 Surefire Ways to Increase Customer Retention, we discussed the following aspects you need in order to increase your customer retention:
Strengthen Relationship Marketing
Establish Customer Success
Listen to Customers
Remind Customers of Product Value
Provide Transparency
Provide Proper Onboarding
Now that your customer retention has increased, how can you maintain the positive trend in CRR?
Before examining your strategy, let's review how we currently define customer retention.
The first step is to choose the time period we want to define. Then, we apply the formula:

Customer Retention = ((Number of Customers at End of Time Period – Number of Customers Acquired During Time Period)) / # Customers at Start of Time Period)) X 100
For example: Imagine you start the year with 10 customers, gain 5 new customers in the first quarter, and have 1 customer churn.
((14-5)/10)) x 100 = 90% Customer Retention
Now that you have this information, let's review the reasons why this value can fluctuate drastically and how to apply your retention strategy to have a positive impact on your customer retention.  
In general, a customer relationship is not much different than any other relationship in your personal life. A customer still requires attention, appreciation, and nurturing in order for the relationship to prosper. Both parties need honesty, transparency and to set realistic goals with each other if they both want to be happy and stay together.
What about when things aren't working in a relationship? What are the reasons why people decide to stay and work it out? Choosing to stay together even when things aren't working properly is an active choice, and one made based on a few reasons.
In this article, we are going to take a closer look at the factors that influence customer retention and learn what proactive measures we can make to ultimately result in a higher renewal rate.

A Superb Onboarding Experience
The Courtship Dance
In our last article on customer retention, we established that 70% of businesses believe that it is cheaper to retain a customer than to acquire a new one.
Why then, do we tend to overlook the importance of the first encounters in a business relationship? Why go through an extensive effort to obtain a client and then fail to deliver on promise?
Every customer success professional knows that the first touch to formulating your customer retention strategy begins with onboarding. What happens before this is a whole different ballpark.
Before the usual hand-off call, the customer is experiencing the first interactions with your business in a form of "courtship". This allows the customer to test the waters with your product or services.
A modern day courtship usually consists of all the things we used to see back in the Victorian era:
"Coming out" ball

Subtle flirting such as the wave of a fan

Chaperoned walks
Only now this is displayed as:
Roadshows

Emails requests for more information

Sales pitch to teams with their management present
It's slow and cautious; it is an evaluation of the benefits. Once you have won over the business, the dance has ended and it's time to go home and start this new chapter together.
When planning for your renewals, it helps to remember when the customer has been because depending on the conversations, you will need to prepare for certain expectations.
High Touch vs. Low Touch Onboarding: Personalizing Your Approach
The onboarding approach for SaaS used to be as complicated as boarding a bus. Meaning, step on, sit down and let the bus take you to your destination.
The approach now has evolved into something more similar to boarding an international flight. There's a check-in process, a long wait to get onboarded, feeling frustrated and unheard, followed by relief when it's all over.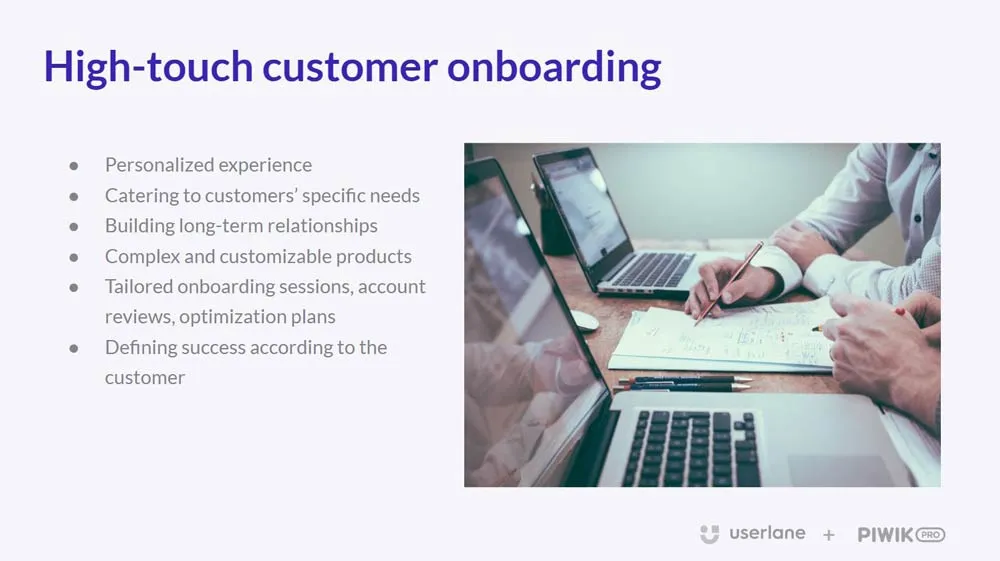 In our recent webinar here at Userlane, Check out our latest webinars with Alicja Heyduk, Customer Success Manager from Piwik PRO, we discussed the benefits of a positive onboarding experience as well compared high touch vs low touch onboarding approaches. The different onboarding models are structured to complement a company's size and needs to secure a successful onboarding.
A high touch onboarding model consists of a more personalized experience that is focused on maintaining a long-term relationship. A low touch model is a more automated approach that is less focused on building a relationship, but rather building up velocity with your current engagement.
When do we apply high touch and low touch?
High Touch
Companies with complex products or services

Enterprise clients with high-end products
Low Touch
Companies with a larger customer base

Companies with relatively inexpensive products or services

A customer who is comfortable working in your product independently
As a customer success manager, understanding which approach you will take in your onboarding process will help you scale your efforts for each customer and set you in the right direction to prepare for your renewals.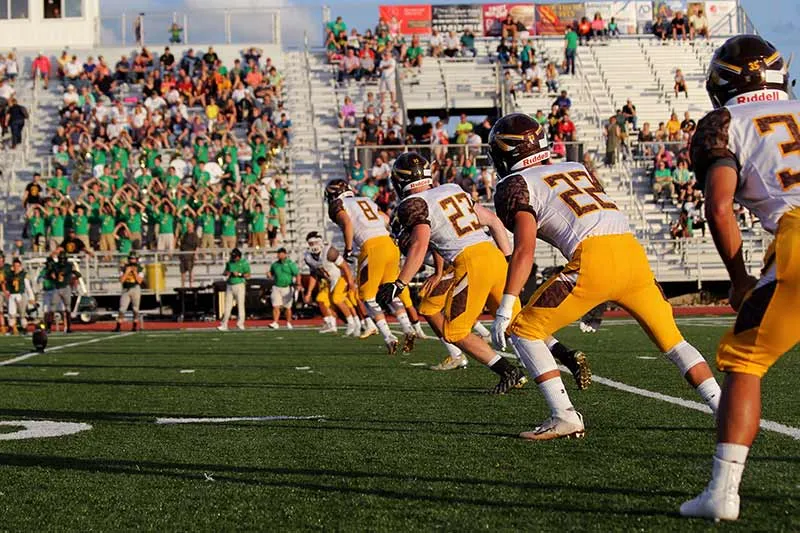 Goal Setting- Customer Relationship Marketing
If you have ever worked on a team or played sports, you may have realized at some point that when the whole team is aligned towards a common goal, the goal becomes easier to achieve. When the team isn't completely clear on the common goals, there tends to be chaos. Simply defining the goal as "winning something" won't necessarily bring you there.
If you need an example, ask the Patriots about the final scores of Super Bowl LII and Super Bowl XLII.
In order to avoid this heartbreaking scenario, it's important to establish common goals early in the onboarding process to accompany your customer relationship marketing strategy.
One goal setting framework which is quite common in SaaS business is the use of SMART goals.
Let's break down the terminology.
Specific — Big picture goals, being specific with exactly what you want to accomplish.

What's the high level goal and what do you need to get there?
Measurable — Use numbers to define your success.

By using metrics to define your goals, you will be well informed if your strategy is on the right path or needs to be optimized.
Attainable — Keep goals realistic.

Know your strengths and limitations and use this to your advantage.
Relevant — Create goals that are relevant to your organization.

Having a relevant goal supports the big picture, which in turn supports the whole organization.
Time-focused — Choose a deadline.

Setting a deadline helps with prioritization.

Set up weekly or bi-weekly meetings together to stay on track

Example SMART Goal
Convert 15% of web visitors into customers within 3 months. Attributes could be defined as: adding items to a shopping cart, logging into their account, or making a repeat purchase.
The reason you should set up goals in this manner is because it provides your customer with instant results and return on investment. As a customer success manager, you are leading the way to the goal, providing guidance and support to your customer throughout the whole customer journey. This joint collaboration on common goals is one way you show your value as a customer success manager and once you achieve these goals, you have measurable business value to present in your renewal discussions.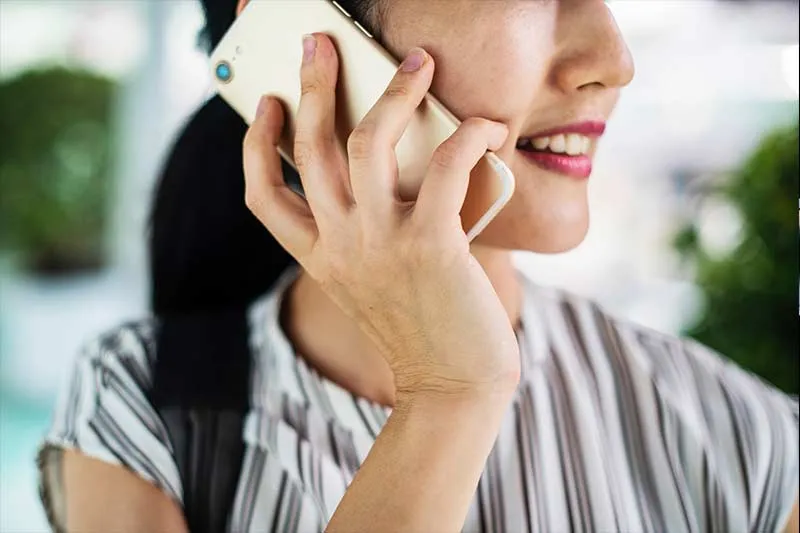 Communication and Customer Advocacy
The history of a customer success manager originally developed out of the need for a post-sales customer relationship account manager. Over time, the SaaS market helped shape this role to have more of a focus on customer advocacy and success.
While a post-sales job is centered around the customer's well being, there is also the priority of closing renewals regardless of the current health status. How can you balance being a good customer advocate and successfully secure your renewals at the same time?
In short, it all starts with communicating. Communication one of the most important factors in your customer relationship (or any other relationships, for that matter!). One on one communication is a key factor that has the ability to change the whole dynamic of a customer relationship. By proactively showing interest and presenting your availability to your customer during the customer lifecycle you will:
Build trust

Establish consistency in your role

Mitigate Risk

Help you fully understand the customer's health status
Communication at each step has to be optimal and the information provided must be thorough as it is one of the core elements of customer success and customer relationship management.
Consequentially, being a good communicator and adviser puts you at an advantage when it comes to renewals. If you already know where potential roadblocks are in the customer journey you can preemptively isolate the problems and take appropriate measures to resolve them.
When I started my first position at a SaaS company, I had the unique experience of being a part of a large acquisition. I was looking forward to the new challenges and to see how my role would develop at this new company. There was only one problem- everyone who worked in management quit and I had no idea what I was supposed to be doing anymore. I spent a few months without a team or a manager, I would check in occasionally with different teams but in reality, very little was communicated to me about my position leaving me feeling quite confused to say the least. 
We see a similar situation during a Learn more about employee training and support. Customers believe that using your software is going to produce positive results and increase business. If it isn't, they want to know why. It happens all too often that customers are left in the dark after onboarding and begin to feel isolated. Keeping them informed of developments that involve them, particularly with regard to their goals. Even if there isn't an update to provide, it's better to say something than to not.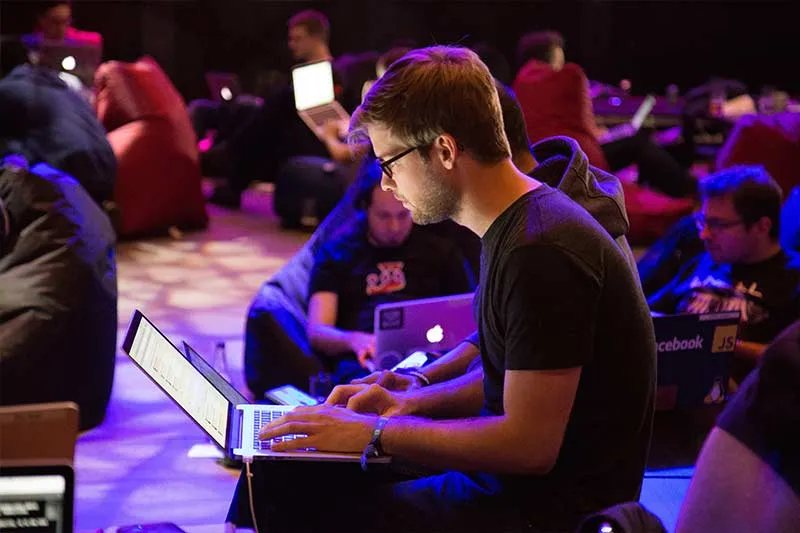 Product Experience
In a SaaS business, customer success professionals rely heavily on a top functioning software solution. Unfortunately, there will always be system bugs and technical issues that will need to be resolved.
User experience is one of the main influences which affects the customer experience. It is a bit unfair in the sense that your role really doesn't influence the performance of the product.
Somewhat similar to eating at a restaurant and being served unappetizing food. Even if the server did not personally make the food, people tend to hold some of the blame on them.
Nonetheless, the more you understand and can speak to the product, you are still providing value as the trusted adviser which is mostly all the customer is looking for. You do not need to necessarily be a product manager or engineer to explain why things are happening a certain way in your tool. Customer retention is heavily influenced by the role you choose to represent, and how you decide to find an appropriate solution that will satisfy both the customer and your product team.
Features vs. Fix
In our recent article, The Ultimate Customer Success Playbook, SaaS consultant Nichole Elizabeth DeMeré explains the importance of addressing the root of the issue before ending up in the "Product Death Cycle":
"Your customer really wants one thing: Their ideal outcome. The ability to do something for which they bought your product or service.
Before you give the problem to Product, ask yourself:
Does this customer neatly fit into your "

ideal customer

" category?

Can your product deliver that person's

ideal outcome

? If not, is that a product/feature issue or a customer fit issue?

Is this problem something only the one customer is experiencing, or is this a problem common to an entire segment of your best customers?

If it's a segment-wide problem, does that segment neatly fit into your "ideal client" category (ie. is it in your best interest to keep them?).

Can the issue be solved any other way – like providing educational materials, or having a

customer success manager intervene

?"
Once you know the answers to these questions, you can confidently involve your product team as necessary. Approaching a technical issue in this direction establishes your commitment to not only the customer, but also your internal teams as well.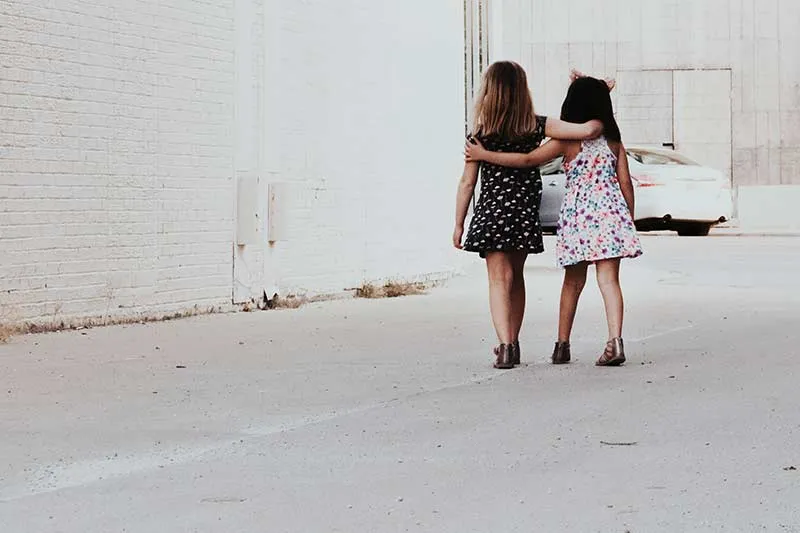 Help them see more Value in your Partnership
The partnership you have developed with your customer is important for your retention and renewal rates, but how can you firmly show your value for them in your customer relationship?
At Userlane, we believe that value is best shown through focusing on the human experience vs. customer experience.
What do we mean by Human Experience?
Digitization has transformed the customer experience to be more demanding, more efficient, and all about the user. However, the changes that arrived with new processes and technologies have yet to align with certain human factors, leaving many people behind in the learning curve.
By adjusting your approach to be more "human friendly" instead of "customer friendly", you can build your partnership on a deeper level of trust, where innovation can be utilized as a building block towards your mutual goals and not as a barrier.
Here are a few simple tips to further deepen the partnership between you and your customer.
Share case studies

Being thankful

Add value to business meetings

 avoid 'just catching up', follow a structure with your goals in focus

Accepting and applying feedback in your role

Send them a customer survey
If you show you are invested, they will invest!
Final Thoughts:
"Initial purchase decisions are based on hope. Renewal decisions are based on experience."
Renewal vs Retention
Renewals and Retention go hand in hand, but it is important to understand that you can't have one without the other.
In the SaaS industry, a renewal is where the customer actively renews their contract with you; retention is the result in which the customer decides to remain with you and not cancel the contract. Renewals represent a part of your retention strategy, your customer success metrics, as well as play an important role in your strategy efforts.
In summary, by focusing on these five items:
A Superb Onboarding Experience
Goals Setting- Customer Relationship Marketing
Customer Advocacy
Product experience
Help them see more value in your partnership
You will be able to solidify your customer relationship and set the stage for your upcoming renewal. Customer retention is a result of your investment to the partnership and to their goals, and by focusing on developing their success it will ultimately result in your success.
New to Userlane? Take a step in your software adoption journey and join the pool of our happy customers.
About the author:
The Userlane team brings you digital adoption insights, product updates, and plenty of onboarding and engagement advice for user-centric businesses.