Digital Transformation and Digital Adoption
Top Corporate Training Events in Europe for 2020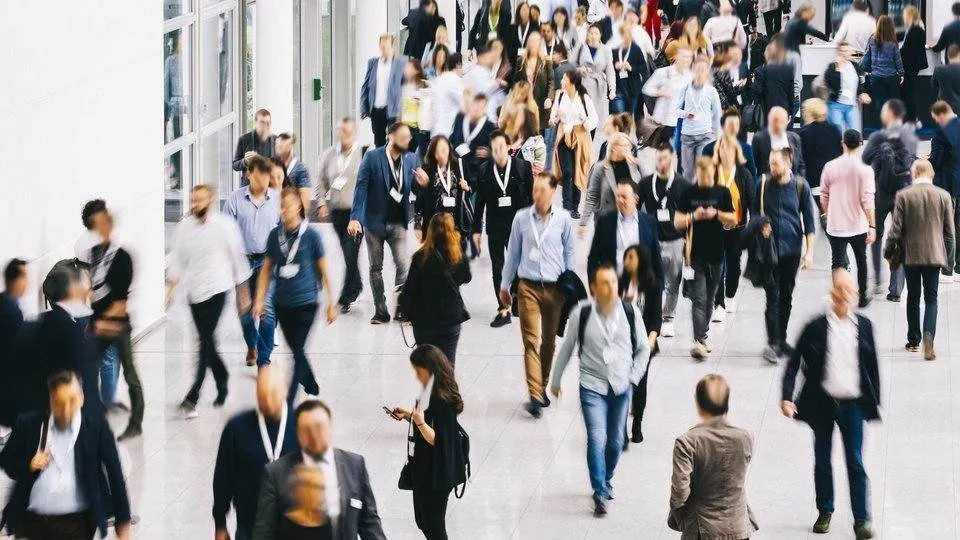 by Team Userlane
4 years ago
・
10 min.
Attending corporate training or learning and development events should be on your to-do list for 2020. Industry-specific and niche events like the ones listed below give you the valuable opportunity to gain up-to-date insights and information, boost your own professional learning and development, and connect and network with industry experts and professionals. 
Now, there are plenty of corporate training events out there, and trawling through the web looking for the good ones can be a cumbersome process. That's why we've done the hard work for you! 
Below you'll find a comprehensive list of the top corporate training events (including L&D and e-learning ones) for 2020 across Europe. For many of these events, you can attend as either a visitor, exhibitioner, or speaker (the websites will give you more info on this). Some events are more exclusive and cater to specific roles, so keep an eye out for that! 
The events are categorized (in order of their dates) into the cities in which they take place. Cities for each country are listed alphabetically. 
Below, you'll also find an interactive table with the countries. You can click on the country you'd like to check out or simply scroll through the whole post to find the ideal event (or events!) for you.
PLEASE NOTE: Be sure to bookmark this page and come back on a regular basis! We'll update this page with more events as we come across them. In the future, we'll expand this list to include global events outside of Europe. Also, if you think we've forgotten a relevant event, let us know!
Corporate Training Events in the United Kingdom
BIRMINGHAM
This is a rewarding conference for all senior L&D professionals as the World of Learning events are completely dedicated to learning and development. Consider these events as the "one-stop-shop" for L&D professionals. 
With extensive research and input from leading industry experts, the event in Birmingham will give you detailed information on crucial issues senior L&D professionals are currently facing. You can look forward to high-profile case studies, interactive seminars, and discussion forums. Follow the Twitter handle @Learn_EventsUK to follow what's happening. 
You can also check out the World of Learning event happening in London on 15 May 2020.
LONDON
Defining itself as Europe's leading workplace learning event, you'll discover a showcase of organizational learning and the latest tech that is used to support learning in the workplace. Some stats of the event: 200 exhibitors, 200 free L&D seminars, and 8500 visitors from across the globe. If you're an L&D professional, this is the ideal event for you as you can learn all you need to know to create an exciting and one-of-a-kind learning environment. Mingle with top industry experts and hear presentations on Emerging Technologies, Workflow Learning, 21st Century Learning, Virtual Reality, Performance Support, and much, much more. 
You can follow the hashtag #LT20UK on social media to stay up-to-date!
Join the work revolution with this event, which will give you new viewpoints and innovative ideas to develop you, your people, and your business. With over 7000 attendees, you will have the opportunity to truly engage and interact and innovate with like-minded and passionate individuals. Top speakers (over 130 of them) will bring you the latest innovations, research, and tech-based solutions. 
This event is exclusively for learning leaders where attendees custom-build the agenda. You have the unique opportunity to talk about your challenges and experts and practitioners will then provide you with advice and answers. The event is largely hands-on, so don't expect any theoretical lectures! Also, the event is completely free to attend – so if your L&D budget is tight, then this event is a must-attend!
NORTHAMPTON
This summit is aimed at senior professionals who are directly responsible for employee training and who provide the latest products and services within the industry. The event comprises one-on-one business meetings, interactive seminars, and important networking opportunities. For those who attend, you'll be guaranteed pre-arranged meetings with solution providers of your choice, opportunities to compare and benchmark products and solutions, and personal and tailored attention (only 65 VIPs will be at the event). This is a fantastic event for both vendors (you can promote your services and solutions to decision-makers) and delegates. 
Corporate Training Events in Spain
SEVILLE
Merit Annual Summit, 5-6 February 2020
Share challenges and solutions with over 100 Heads of HR and 150 Heads of Executive Education in the beautiful city of Seville. Taking place in a highly interactive environment, this summit focuses on unleashing human potential and co-creating learning organizations. You can expect workshops, debates, masterclasses, one-on-one meetings, and meetups. Talks will be given by leading academics and innovators on highly interesting topics such as the importance of emotions in innovation and learning, behaviors of innovation leaders, how to create high-performance teams, the chief adaptability officer, and enabling transformation through people. 
If you become a sponsor of the summit, you can showcase your organization and what you offer to the experts and decision-makers! 
Corporate Training Events in France
PARIS
This is the number one event for Digital Learning in France, so this event is guaranteed to give you awesome networking opportunities and information on the latest learning technologies. You can attend as either a visitor or an exhibitor, and you'll meet experts from companies like Talentsoft, LinkedIn Learning, 360Learning, Articulate, and many more. Discover more on emerging technologies, collaborative training, talent management, and skills management and take your business to the next level with the info and insight you bring home form this exciting event.
Corporate Training Events in Belgium
BRUSSELS
PDS20, which focuses on learning and development, is an exclusive event reserved for senior HR decision-makers representing top corporations from the UK and Ireland. If you're in this role and you're from the UK/I HR community, then this is definitely the event for you. As stated on the website, the summit is a relaxed and time-effective way to find out what's new on the market and put your minds together to come up with solutions and approaches for business success. This event is a fantastic opportunity to network with leading minds and you'll get to participate in Strategy Group sessions and Action Learning workshops. You'll also get a personalized schedule based on your choice of pre-selected sessions and suppliers. If you're looking for exclusivity, then you need to check one this out!
Corporate Training Events in The Netherlands
AMSTERDAM
Back for its third year, this event will cover the latest trends, developments, and disruptions that will have an impact on HR in 2020. Ther key topics of this forum include: AI in Recruitment, How Data Analytics are Transforming HR, Continuous Performance Management, Automation in HR, The Roadmap for L&D, and more. You will also hear from keynote speakers from top companies such as Shell, Schneider Electric, and Netflix. And a nice little bonus, you can sign-up for a free walking tour of Amsterdam!
2nd Annual Excellence in Corporate Learning, 2 April 2020
Corporate learning doesn't just belong to the training department – it should be a part of your company culture with the aim to encourage the constant learning and development of both the company and employees. It's no secret that organizations that invest in the L&D of employees have better revenue and profit growth. But despite its importance, many companies still have difficulty when it comes to implementing effective learning solutions. At the 2nd Annual Excellence in Corporate Learning event, you can expect engaging discussions and talks on: 
The impact of disruptive technologies on L&D requirements and programs
Learner engagement and motivation to learn
Effective solutions for corporate learning
Gamification
Coaching and mentoring strategies
Managing L&D costs
Digitalization
Strategies and challenges for training the trainer
These are highly important topics and if you attend this event, you're guaranteed to take away some valuable information that you can leverage in your business. 
This event comprises two action-packed events in one venue covering learning and development and talent trends. Attendees include some of the most inspiring HR speakers who will encourage you to start important dialogues surrounding the profession. Some stats: 21 expert speakers, 21 case studies, 3 hands-on HR workshops, and (bonus!) an exclusive cocktail party. If you're serious about people, sharing, and learning, then you should mark this event in your calendar! 
Corporate Training Events in Switzerland
BERN
This year's theme is shaping learning organizations. The conference is aimed at discovering, reflecting, and practicing innovation in the learning sector, particularly for professionals in the DACH region. Hear from keynote speakers covering a variety of important and engaging topics on learning technologies, personal development, marketing and sales, and corporate communications. 
Corporate Training Events in Germany
BERLIN
iVentiv brings together Chief Learning Officers to put their creative minds together to create and define the future of L&D. The event is designed for 40 Chief Learning Officers and pre-selected innovators, thought-leaders, learning design specialists, and app developers. The idea is to fuel creative disruption to better the profession. iVentiv hosts other events around Europe, including Zurich, Paris, London, Madrid, Copenhagen, Basel, and Amsterdam. So if those cities are more convenient for you, be sure to check them out. 
This year's summit is centered on creating strategies for talent development and maximizing L&D opportunities, all with the aim to make education accessible and flexible. Network with peers and industry experts and delve into the latest topics in the world of L&D. Professionals from across the world will also be in attendance to share their experiences. Some key learning points that will be covered range from Talent Management and Talent Development in a Digital World and Future of Corporate Training: Best Practices to Improving Productivity via Employee Experience Digitalization and Digital Learning 2.0: The Future Qualification Roadmap. If you're in decision-making or managerial position in various departments relating to L&D, talent management, and HR, etc., then this event is ideal for you!
This is an awesome event Userlane has attended in the past! This learning technologies trade fair, described as diverse, collaborative, and transformative, promotes the exchange of the use of new technologies in learning and training in corporate, education, and public service sectors. Some incredible stats of the event: Over 2500 learning professionals from over 70 countries, 130+ exhibitors and sponsors (including established learning and technology leaders and emerging ed-tech startups), over 120 conference sessions, and 20+ free exhibition seminars. This is a great event for everyone in the industry – we can highly recommend it!
FRANKFURT AM MAIN
Corporate Learning Day, 9 June 2020
This is a great event for anyone interested in further training opportunities or looking for new ways for your company to promote employee motivation, team cohesion, and personnel development. Discuss new ideas for your day-to-day business and training portfolio. This jam-packed one-day event includes inspiring short workshops, panel discussions, and bar camps with experts. 
HAMBURG
This event is all about the latest technologies, strategies, and solutions in HR Tech. Learn more about efficient personnel management and network with over 250 CHROs and HR decision-makers. Speakers for 2020 will include professionals from Die Zeit Verlagsgruppe, DB Schenker, Mont Blanc, Unilever, Siemens, and other leading companies. You can also look forward to inspirational keynotes on future challenges, hands-on solutions and tools for your business, best practices, interactive panel discussions, and great networking! Some of the (awesome) major topics that will be covered include HR digitalization and innovation, HR (IoT) technologies, HR automation, HR cloud platforms, the future of work, agile change management and leadership 4.0, and e-Learning and learning 4.0. 
KARLSRUHE
Userlane attended LEARNTEC in 2019 (check out our 2019 highlights from Learntec!), and we can definitely recommend that you attend this one! LEARNTEC is Europe's number one in digital learning and you can attend as either an exhibitor, visitor, or journalist. You can also download the app to help you navigate the trade fair! While the trade fair also covers learning for schools and universities, it is dedicated to corporate learning. The corporate learning section focuses on digitization and creating a digital learning culture. Explore the trade fair and discover the latest tech and learning solutions and find the one that best suits your business needs.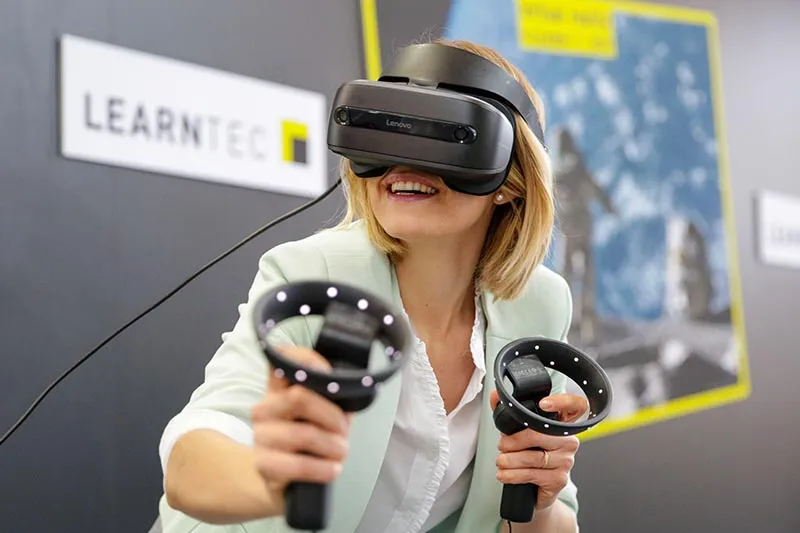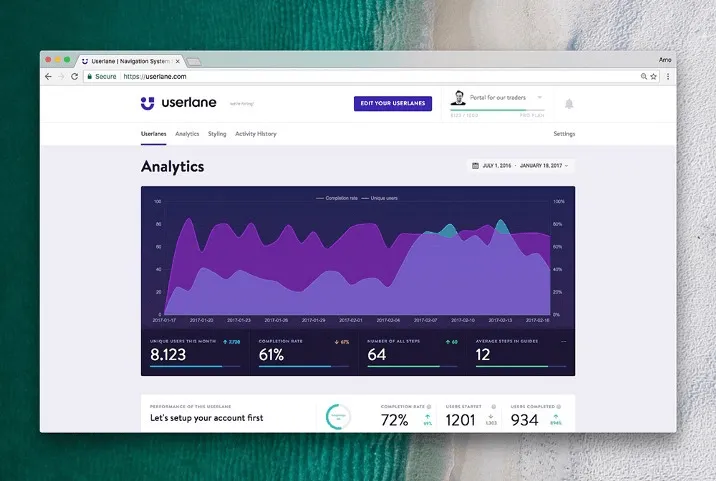 MUNICH 
This is the expo festival for L&D professionals. Join top players and influencers in the industry to exchange ideas and discuss the latest trends in corporate education and personnel development. The main topics that will be covered at the exhibition include learning technologies, e-learning, corporate learning, learning management systems, mobile learning, video learning, blended learning, software tools, teambuilding, knowledge management, and more. You can either attend as a visitor or an exhibitor. 
eLearning SUMMIT Tour – Various Locations and Dates in Germany 
This tour is the largest conference series on corporate eLearning in the DACH region. It includes over 100 speakers, 25 event days, and over 3000 eLearning professionals, and it is designed to tackle the question: What does good eLearning look like? By focusing on the exchange of experiences and ideas on the use of digital media in in-company training, the Summit events will give you the opportunity to network with like-minded individuals via get-togethers, sharing best practices, speed geeking, and a knowledge cafe. Please note that the dates are still to be confirmed. For more information and to keep an eye on the dates, you can visit the eLearning journal website. 
Zukunft Personal – Various Locations and Dates in Germany
Zukunft Personal is dedicated to expos, events, and conferences for the world of work. These are the events for 2020 in Germany:
Zukunft Personal Nord, Hamburg, 21-22 April 2020
Zukunft Personal Süd, Stuttgart, 12-13 May 2020
Zukunft Personal Europe, Cologne, 15-17 September 2020
These events will cover topics relating to smart learning, e-learning platforms, virtual meetings, digital transformation, HR management, and leadership. You can expect to mingle with thousands of HR professionals at each event and learn about innovative services and products offered by hundreds of exhibitors. 
Corporate Training Events in Austria
VIENNA
In the face of rapidly changing technology, L&D professionals need to keep developing their skills in order to meet the demands and expectations of learners as well as drive business outcomes. At this event, you will get the opportunity to network with L&D decision-makers and innovators who are driving transformation. Learn how to meet the demands of and engage the digital learner and align your L&D strategies with business objectives. You'll learn first-hand from the experts on topics ranging from future skills needed and learner engagement to strategies on evaluating programs and measuring performance. 
Join your peers and come together to address major concerns, progression, and how to improve company performance. The summit, designed for SVPs, VPs, CEOs, Heads, Team Leads, Specialists, and Managers in various L&D roles, offers valuable key practical learning points, so this is a must-attend event. 
With approximately 2000 attendees, HR Inside Summit is Austria's largest HR event. Discover more on topics such as chatbots, personal development, training, knowledge management, team development, leadership, change management, and tools and services. The event includes keynotes, a trade fair, interactive sessions, pop-up workshops, and an HR-Award gala (all in a beautiful location!). 
The Value of Corporate Training Events for Your Business
From research conducted for this post, we discovered that there are many conferences and summits dedicated to the education (primary and high school and tertiary) sector, meaning that schools and universities are increasingly turning towards digital learning and learning technologies. And if your company isn't investing in digital learning yet, then you should definitely make a start, and soon!

As you know, employees are a company's greatest asset, so investing in their learning and development is an absolute necessity. Whether you're in HR, L&D, R&D, skills development, employee experience and engagement, performance management, talent management, people development, or career planning, we are confident there is an event for you listed above that will give you insight and practical advice you can put to good use in your organization.
When it comes to implementing a new learning solution in your business, you need to ensure that employees learn how to navigate it successfully. Download our whitepaper and discover how to introduce new software without any employee training!
New to Userlane? Take a step in your software adoption journey and join the pool of our happy customers.
About the author:
The Userlane team brings you digital adoption insights, product updates, and plenty of onboarding and engagement advice for user-centric businesses.