Digital Transformation and Digital Adoption
Why Change Management Needs an Employee-Centric Approach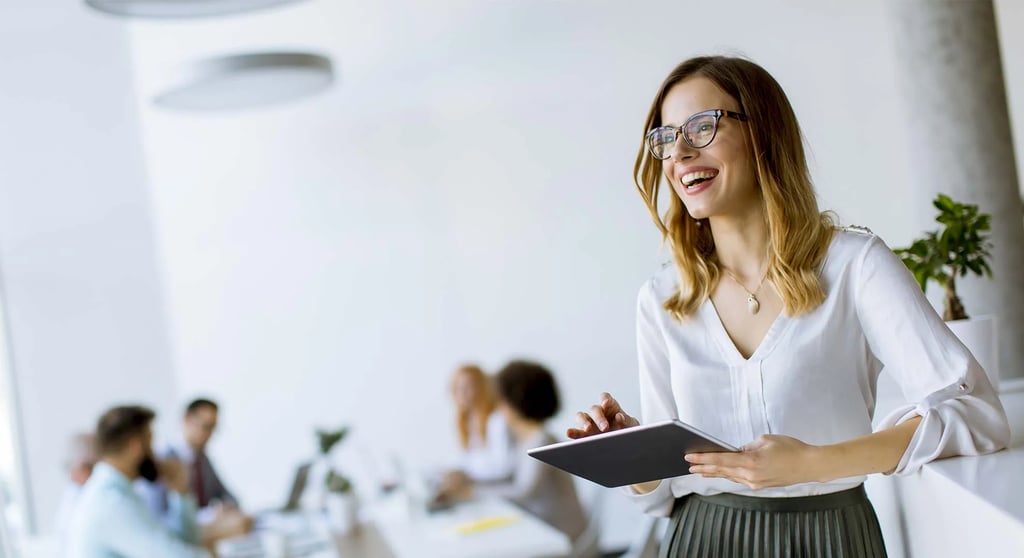 by Team Userlane
4 years ago
・
6 min.
Some might say a change is as good as a rest, but most of us are creatures of habit and fear change, especially in the workplace.
Today, the process of designing, developing, testing, and deploying products, technology, or ideas only takes months or even weeks, and organizations, in an attempt not to get left behind, are responding to evolving customer expectations for better, faster, and cheaper products.   
This evolution is driving the need to reorganize the workplace and transform the company culture to meet these rising demands. In fact, change management is currently one of HR's top priorities, with over 47% of HR leaders focusing on change management processes. 
New programs, particularly those involving corporate training, are being introduced in the workplace to support organizational change and ensure that employees are able to navigate their way through the change journey.
In this article, I will discuss the future of successful change management and why adopting an employee-centric approach to change management processes is instrumental in ensuring a smooth transition into the new working world and to business success.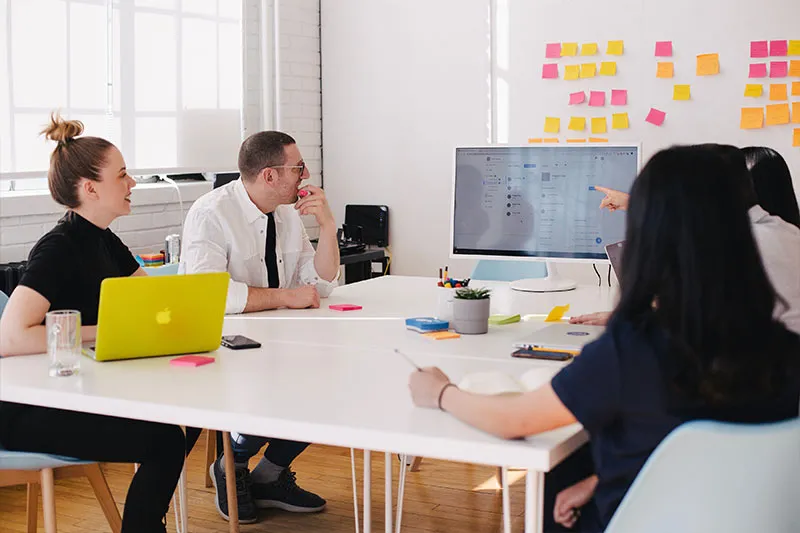 But First, What are Change Management Processes Exactly?
Change management is a systematic approach to dealing with the transition or transformation of an organization's goals, processes, or technologies. Essentially, it's about managing the human and cultural side of change in an attempt to help people adapt to the changes and achieve a specific business outcome. 
Change management is essentially an umbrella term that encompasses all kinds of processes that are needed and used to prepare, support, and implement organizational change. When an organization undergoes a transformation, there needs to be a shift in the organization's mission and values. 
Reasons for undergoing change are vast, but much of it comes down to stiff external competition, internal competition between departments, stagnation, the need for innovation, revenue loss, re-allocation of budgets or resources, changing processes altogether, and the need to reinvent productivity processes
Now, this may sound pretty straightforward, but it's actually extremely complicated because of the human aspect involved in such changes. Any organization can come up with new structures, processes, and ideas – but the hard part is getting employees to adopt and advocate for them.
A survey conducted by the Katzenbach Center on culture and change management found that only about 50% of transformation initiatives actually achieve and sustain their goals. And according to research by strategy&, one of the main challenges connected to successful change includes 'change fatigue', which is what happens when employees are tasked with following through on a myriad of changes all at the same time. 
Any transformation, whether small or large scale, requires an organization to implement different types of employee training so that employees can understand the mission and adapt to new structures and tools. And regardless of what the driver for change is or how a company is looking to implement change, a highly thoughtful approach to change management with a comprehensive training plan that aligns company strategy, leadership, culture, and employee behavior is an absolute must.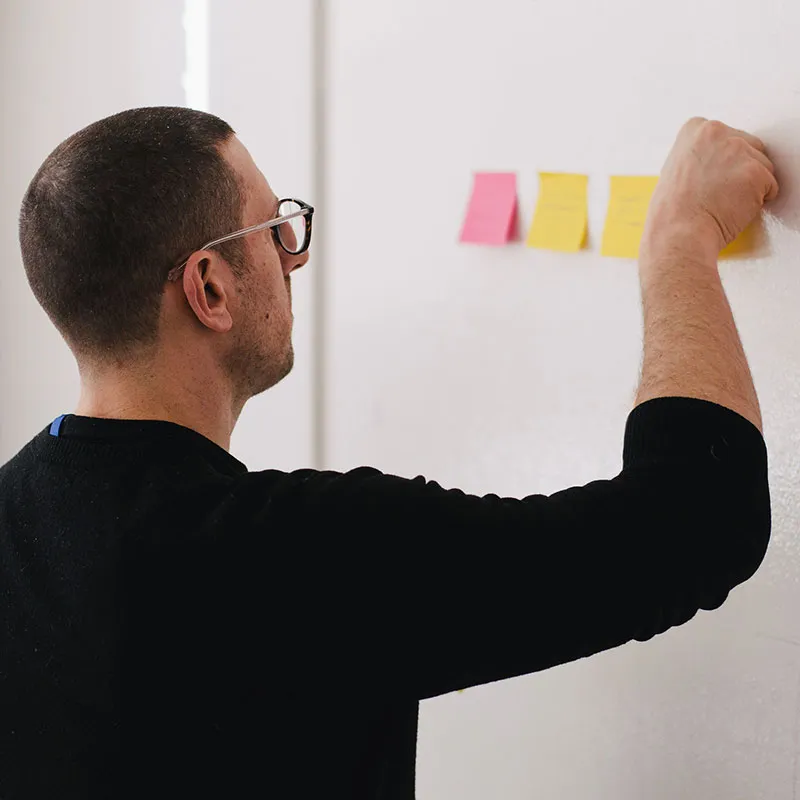 5 Ways to Involve Your Employees in Change Management Processes
Implementing successful change management processes can be ground-shaking for businesses, but where does a company begin when it comes to implementing such changes? Below, I explore some of the fundamental factors that contribute significantly to successful change management processes.
Engaging Employees in Co-Created Design
A company's leaders might have a good idea of what they want to change and why, but they need their team to want that change as much as they do – and getting them on board isn't going to happen easily. In order for this onboarding to happen, two-way communication is needed
Presently, co-creation – a strategy that brings together multiple parties to jointly produce a mutually valued outcome – is the very much talked about and modern approach to riding the waves of change management and change management processes. In fact, 58% of businesses are now piloting co-creation projects to drive innovation.
Companies like Apple, Google, Nike, and IBM are successfully embracing co-creation to revolutionize how they relate to their customers by engaging them continuously in the process of ideating, producing, and marketing products.
Generally, co-creation is about involving all stakeholders in the design of new services, products, business models, processes and organizations. Internal co-creation is a democratic approach in which employees design the future of their organization together with top management instead of following a top-down approach. The goal is to involve the employees who would be affected by the change.
A great example of engaging employees in organizational change and how this motivates employees to not only support and adapt to change but also to collaborate and co-create is Lego's approach to co-created product design.
Lego's IDEAS website is an online co-creation platform which works by inviting Lego enthusiasts to post designs for new play-sets and to vote and give feedback on submitted ideas. If a project receives over 10,000 votes, it gets reviewed by Lego set designers and marketing professionals who then decide if the product is viable for production. 
2. Driving Transformation with Change Leadership
Although organizational leaders define change, how it will be implemented, and how it will be measured, successful change depends on collaboration across the entire organization. All employees, irrespective of hierarchical roles, need to be actively involved in all the stages of a change strategy. The more people involved in the change design, the more creative an initiative will be.
Leaders are clearly important factors in driving and implementing change, but this is only effective if they 'walk the talk' and demonstrate their commitment to and belief in the change. Many of the changes occurring in today's organizations require leaders to evolve their style and model a more co-creative and engaging approach. This is why it's essential to choose people who have the power and ability to influence and advocate change on all levels. 
3. Shaping a Change Culture
An essential part of a leader's role in transformation is the ability to foster ownership and accountability across the organization. It's not just about getting people to agree to the mission and adopt innovative change management software and tools, it's also about setting an example 'by doing' and engaging employees to co-create ideas and products and to find innovative solutions to problems with each other and with customers.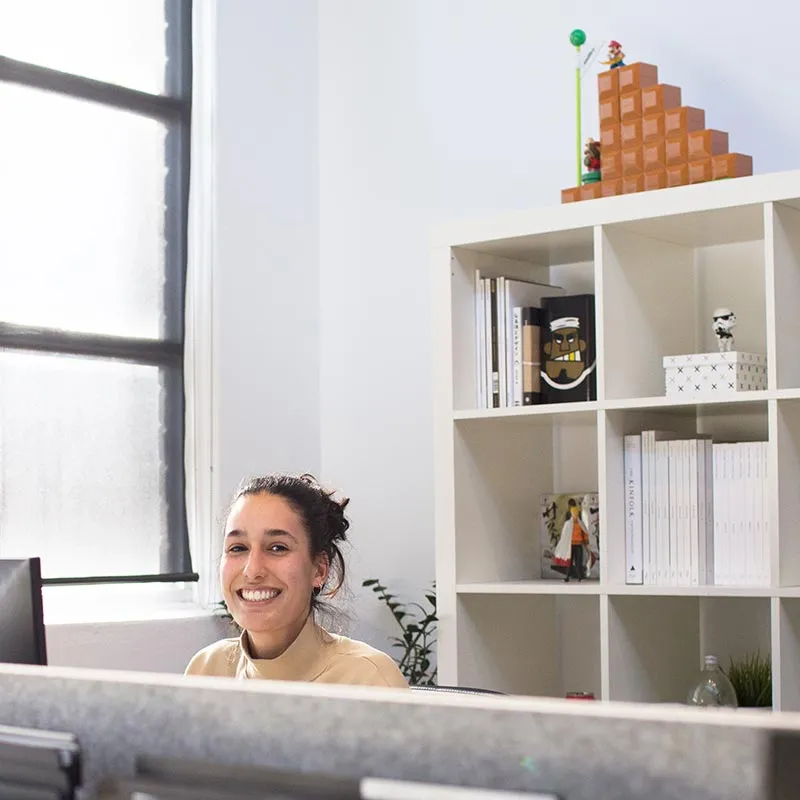 4. Embracing the Human Side of Change Management
Research shows that only 40% of corporate employees know about their company's goals, strategies, and tactics. Employees being aware of an organization's mission and goals is just the tip of the iceberg, though. Perceptions, beliefs, values, and shared assumptions are fundamental to employees gaining visibility into the organizational culture of their business and how this contributes to their goals. 
If employees understand the organizational environment, they will have a sense of belonging. With that in mind, organizations should offer training that clearly articulates a company mission, vision and values, as well as refresher opportunities so that these are committed to memory and embedded in daily operations.
People will be more willing to change if they understand why the change is necessary and what the benefits are for them and the company. This is why training is instrumental for co-creation and the successful implementation of change management processes. Moreover, change is a fantastic opportunity to invest in Find out more in our knowledge hub.
With the opportunity to build and enhance skills, employees will be able to not only cope with change but also embrace it, which will, in turn, work wonders for business performance.
5. Implementing Corporate Training Programs 
Training is the cornerstone for building knowledge and awareness about the change and the required skills to succeed in the future organization. Ensuring people affected by the change receive the training they need at the right time is a primary element of change management, but training should only be delivered after steps have been taken to ensure impacted employees have an awareness of the need for change and the desire to support the change. 
Training not only promotes employee engagement but also helps employees understand the organizational environment and how they can contribute to business outcomes Training also helps employees learn how to work with new tools and methods that are constantly being introduced across the organization. 
Many companies are now using advanced training and development software so that employees stay up-to-date with their skill sets. One example is IBM's "Your Learning",  an internal tool powered by IBM® Watson™ cognitive technology that provides access to personalized talent development strategies for every employee. 
With the right leaders, culture, and training, employees will begin to associate change with positive outcomes, like positive feedback, skill development, or rewards. 
Examples of Successful Transformational Change Management Processes 
Of course, there are many, many, many companies that have implemented successful change management processes to transform their organization entirely. But let's take a quick look at three world-renowned companies that underwent a powerful and inspirational reorganization. 
In February 2014, Satya Nadella was named CEO of Microsoft, and he undertook the massive challenge of restructuring the company to get rid of internal competition that was becoming increasingly toxic and preventing much-needed innovation to keep up with the likes of Google and Apple.
Nadella, along with other leaders, decided to streamline the company's vision by getting employees to focus on a set of common goals, including reinventing productivity and business processes, building the intelligent cloud platform, and developing more personal computing. 
Nadella ensured that employees understood and adopted a new core mission and contributed to fostering a culture that enabled all employees to align with the company's mission and values. Before the reorganization, it was noted that employees didn't have any sense of purpose, and this, naturally, led to a decrease in employee engagement. The reorganization is still underway, but employees now believe that they have a renewed sense of purpose and that their work has value and meaning.
Of course, the industry giant deserves a mention here! Much of Google's success comes from the company's ability to adapt and adjust and become more aligned in terms of strategy and goals. Back in the early 2000s, co-founder Larry Page began noticing that as the company grew more and more diverse in terms of ideas and projects, it became increasingly difficult to manage different goals, teams, supervisors, and funds. 
Page decided to reorganize the company through deconstruction. In other words, he broke up Google into its constituent parts where each part become its own company. Each company is now owned by an umbrella corporation called Alphabet. 
Each of Alphabet's companies (such as Access & Energy, Calico, Jigsaw, and Google) has its own goals and CEO, with Larry Page being the CEO of Alphabet. 
Spanish multinational commercial bank and financial services company, Santander, endeavoured to establish a stronghold in the UK banking sector and managed to achieve this through acquisitions of existing UK financial institutions. 
Chairman at the time, Emilio Botin, and incoming Santander UK CEO António Horta-Osório, recognized the extreme importance of making sure that all stakeholders involved in the acquisition and transition phase fully understood the value of embracing a new era in banking through careful management and the integration of systems, processes, and people from many different organizations. 
Every employee affected by the change was fully briefed and all risks and issues were discussed and handled responsibly and effectively, For example, in-branch teams were trained to deal with customer responses throughout the transition phase, and everyone was given clear messages about the future vision and strategy of the company. All employees weren't just taught to understand the change – they were taught to embrace it and advocate for it, too.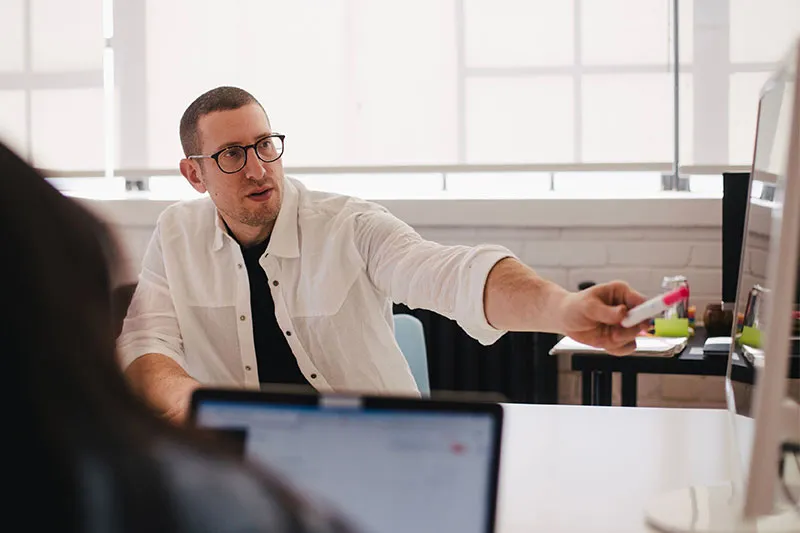 A Human-Centric Approach to Change Management Processes
Thriving in the digital era is dependent on successful change management processes and that will depend on the full support of both management and employees. 
Empowering employees to take ownership through training and embracing their change capability while maintaining the strategic direction of the business is key. One thing's for sure, the amount of change that organizations will successfully achieve is both driven and limited by employees' ability to adopt and adapt to change. Making a human-centric approach to change, therefore, is paramount for each and every organization today.
The employee experience has a significant impact on business performance. Find out all you need to know about creating an exceptional employee experience and how you can use technology to drive changes in the EX in our webinar with senior consult and coach at Benefex, Gethin Nadin. 
New to Userlane? Take a step in your software adoption journey and join the pool of our happy customers.
About the author:
The Userlane team brings you digital adoption insights, product updates, and plenty of onboarding and engagement advice for user-centric businesses.