Digital Transformation and Digital Adoption
5 Top Analytics Tools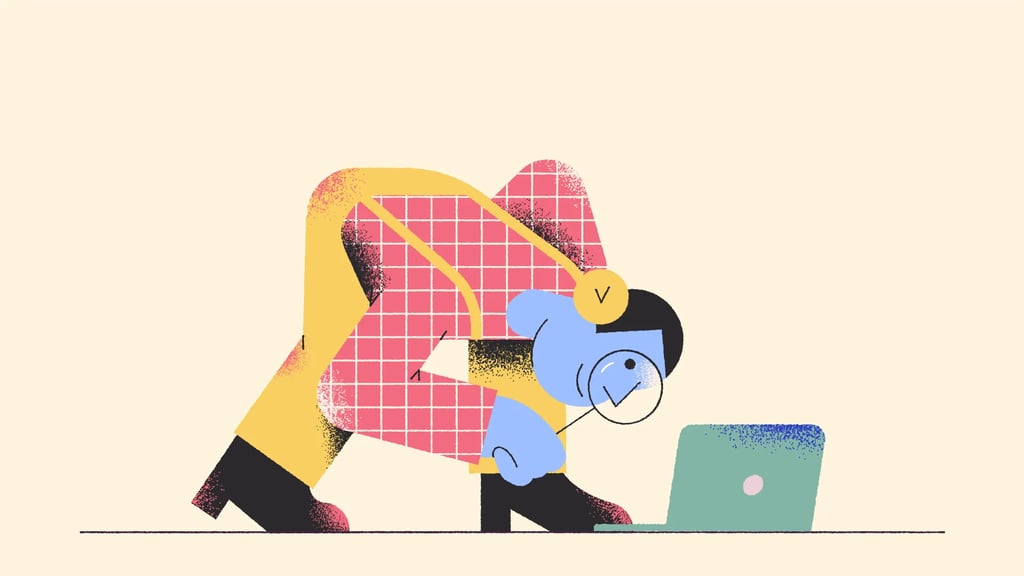 by Team Userlane
4 years ago
・
6 min.
Whether you are the team lead in your product management department or are in charge of active product development, QA, or subsequent sales efforts, using the right analytics tools for your workflow is essential. You'd be hard-pressed to keep track of every aspect of your product management operation through hands-on tools such as Excel Sheets or Google Docs without some form of automation or AI-driven analysis to back your data up. 
With that in mind, analytic tools designed with product management and its different aspects in mind can become your product management team's new best friends going forward due to their transformative effects on day-to-day operations. That being said, let's take a look at what product management stands for as a whole, the benefits of tracking your workflow through specialized analytical tools, and some of the best representatives of this software niche for the benefit of your business. 
Why Streamlined Product Management Is Key to Business Growth 
In the United States, jobs in product management (PM) are becoming very popular. In as little as five years, the interest in product manager jobs has doubled, surpassing career options such as a management consultant or investment banker. The Wall Street Journal even called product manager the dream job for MBA graduates. 
However, what exactly it is that product managers do is often unclear. The short answer would be that a product manager helps businesses create and develop a certain product, but the product manager's job actually consists of three parts: 
Strategy: Figuring out what product the company needs to develop 

Execution: Overseeing the development and successful delivery of the product  

User understanding: Finding out how customers interact with the product and reporting the results
Although some companies choose to employ three different people for these roles, a product manager should be involved in every step. According to a 2016 study, only 28% of product managers spent their time on strategizing and 61% wish they could spend more time on strategy. Doing so would help the company too. One report by 280 Group even shows that nearly half of companies don't have a consistent product management process and that optimizing the role of the product manager could increase company profits by 34%. 
Focusing more on analytics is one of the ways you can increase your efficiency as a product manager and ensure your organization delivers relevant products that bring value to customers. 
Advantages of Integrating Analytics Tools into Product Management
Integrating analytics tools into product management leads to better decision making and ultimately helps organizations reduce costs and gain more revenue. 
It all comes down to the answers that analytics tools answer: 
Who are your customers?

What are your customers' needs?

How do customers interact with your product?

What can you do to retain these customers?
We live in a data-driven world, and business analytics now provide the easiest way to find out how users engage with your services. Analytics tools process the raw, unstructured data coming from various streams (company website, social media, digital marketing campaigns, etc.) and display it in one streamlined, easy-to-understand dashboard for your convenience. 
This empowers your organization, keeping you updated so you can take strategic decisions based on actual numbers. Without analytics, product management is like wandering in the dark because you don't know exactly what works and what doesn't. 
In a time of changing industry trends, analytics help product managers with valuable insights into the needs and behavior of your target demographic as well as the strengths and weaknesses of your product. 
Every step of product management can benefit from analytics. For example, if you're expanding internationally and use a service like PickWriters for Spanish translation services, analytics tools will help you understand the needs of the Spanish market and show you how well Spanish customers interact with your translated website. 
According to a Forbes report on the state of Business Intelligence, small organizations of up 100 employees had the highest rate of adoption of analytics tools because they help them penetrate the market and keep up with larger competitors. 
Popular (& Powerful) Analytics Tools to Consider
Now that you know why analytics tools play a crucial role in product management, it's time to have a closer look at the most popular options that product managers love: 
Google Analytics
You may be familiar with Google Analytics from your digital marketing team, and this was indeed the primary purpose of Google Analytics. Over time, however, Google added more features for product managers so that today this is a robust tool that can help you with valuable insights. 
Since Analytics is a Google product, it benefits from easy integration with other tools, such as Google AdWords, Google Search Console, and Google Data Console. So, if you already use these, implementation will be seamless. 
Besides, Google Analytics is already used by an impressive number of users, so if you have any questions or problems with it, you can easily find support online. However, keep in mind that Analytics is only free for up to 5 million monthly immersions. If you get more than that, you'll have to join the premium program, which is designed for large enterprises. 
Baremetrics
Baremetrics is one of the most famous SaaS analytics tools, created specifically for the needs of subscription businesses.  If your organization gets a large part of its revenue from subscriptions, you'll need a tool like this for product management. 
Baremetrics offers a global dashboard with essential subscription metrics such as refunds, annual recurring revenue, and annual run rate, as well as detailed dashboards for each of these metrics. This tool also gives you customer profiles, so you know who and how interacts with your products, and forecasts for three categories: Future number of customers, estimated recurring revenue based on your current churn rate, and the estimated cash flow for the next year. 
ProfitWell
This is another analytics tool geared toward subscription growth. ProfitWell is a free, powerful, data-backed SaaS subscription tool that presents product managers with all the financial metrics they need to understand where they are with their growth plans. 
In addition to real-time growth updates and customer billion activities, ProfitWell also offers revenue trends and retention trends so that you know where your growth comes from. Thanks to the engagement metrics, you can find out who is going to convert or churn before they do because this tool analyzes usage patterns. ProfitWell can be easily integrated with Stripe, Google Sheets, Zuora, and Recurly. 
Adobe Analytics
Adobe Analytics is based on Omniture, a leading web analytics platform released in 1996. According to Forrester Research, it can help achieve an impressive 224% ROI. As one of the most mature products on the market, Adobe Analytics offers a long list of features, plus the possibility to implement custom ones.
Although the user experience isn't the friendliest of all the tools on this list (it caters more to advanced users), working with it becomes second nature once you get passed the learning curve. Adobe Analytics dashboards are easy to set up and you can work with large data sets and export them as Excel spreadsheets. 
Insight
Insight is a great business intelligence tool that caters to the needs of organizations of all industries and niches. Insight uses AI to manage huge amounts of data and delivers predictive analytics so that you know the direction in which your business is headed. 
With Insight, you will be able to identify the weak points in your product management process and address them before they become liabilities. And, because this tool offers real-time insights into customers' needs, you'll know what measures to take to add customer value. 
Never Underestimate the Power of Good Analytics Tools
The BARC Research and Eckerson Group Study found that in the years to come, 69% of companies will increase their usage of analytics tools. And that's well-justified as you first have to measure what you want to improve. Although tools like Google Analytics are still heavily relied upon, new tools, which implement the latest technologies, are growing in popularity, too. Automated tech-based solutions are making it easier to build and scale products that translate to increased overall efficiency and productivity.
The benefits product managers gain from using analytics tools are immense. Since business is all about data in today's digital world, insights from analytics help product managers have an edge over other players in the industry. The competitive advantage that a product manager can get could help propel the product and the business to new heights. Further, operational efficiency and cost reduction are also key advantages. This is because analytics tools optimize operations and allow managers to gain in-depth information and insight into the business for planning purposes at lower costs. In today's highly digitized environment, these are all reasons for product managers to deploy analytics tools in their daily operations.
While product managers rely on good analytics tools to manage their workflow, the success of a product relies on how excepytional your user experience is! Download our user onboarding experience guide and discover how to improve your UX and onboarding process today.
Visit our knowledge hub for more helpful resources
New to Userlane? Take a step in your software adoption journey and join the pool of our happy customers.
About the author:
The Userlane team brings you digital adoption insights, product updates, and plenty of onboarding and engagement advice for user-centric businesses.