Digital Transformation and Digital Adoption
How Software Adoption Accelerates Digital Transformation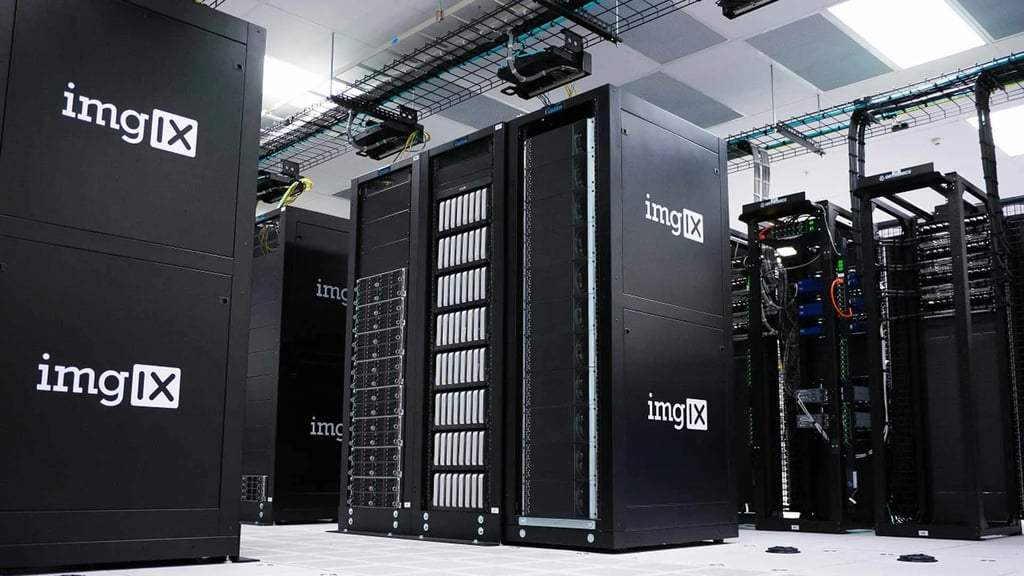 by Team Userlane
6 years ago
・
8 min.
Software adoption and digital transformation are slowly becoming the buzzwords of 2018 and it seems like everyone is talking about that these days. From delivering tips on how to update processes, to describing how you can simplify software adoption and successfully drive digitization within your own company.
For 87% of businesses, digital transformation represents their top priority and the main principles connected to digitalization are already clear. Although the roadmap that leads to digital disruption is already drafted for at least 26% of these businesses, the journey is full of hurdles that slow down the process.
That's why only 10% of companies worldwide declare themselves as being fully digital.
The Challenges of the Digital Transformation
Many companies still need to cope with change management and several surveyed entities mention that the main problem associated with digitalization is the dominant negative sentiment and resilience towards change. Usually, this starts from the bottom ranks.
Digital transformation is a change in corporate strategy that affects every aspect of the company.
Particularly, the strategy is linked to changes in the management mentality and the scope of operational and non-operational activities, which are aimed at creating a flawless customer experience.
Expectations in the Era of Digital Disruption
The current transparency in our market and the limited areas of technological innovation set the stage for a hyper-competitive market where customers are fully informed and empowered.
A company's ability to separate themselves from the pack is dependent on many factors, the customer experience being one of them. That's why differentiation is often limited to specific services and the overall customer success strategy.
Customers of the digital era expect frictionless transactions with a flawless, customized, and multichannel customer journey. Products and services are now consumed everywhere, anywhere, and at any time.
Transaction speed, seamless communication, and extraordinary customer service become mandatory elements of a modern competitive strategy.
This brings forth the first problem companies will encounter: making sure this new customer-centric mentality is embraced by management.
The second problem is then making sure that every department is aligned to this new scope of action.
Finally, it is time to institutionalize the process and implement the entire strategy directly into every single department's processes.
Problems connected to Resilience, Software Adoption and Legacy
Change management is a macroscopic shift in mentality that occurs over time.
However, resistance often occurs at a microscopic level, when employees don't feel the urge to move away from familiar processes and don't have enough incentives to adapt and learn how to cope with a completely different set of principles and tools.
In his book 'Leading Digital Transformation', Dr. Didier Bonnet shows that disruptors and innovators are in average 26% more profitable than other businesses.
It should be obvious then, that profitability and sustainability become the motors that drive change. That's why over 87% of executives are convinced that digital transformation is competitive opportunity. This is why resistance starts to become a visible change needed at a deeper level.
As mentioned, digitalization is primarily a shift in mentality, but to face the challenges connected to the creation of an outstanding customer experience, businesses need to introduce a lot of new processes and tools. In particular, companies need to implement several software solutions to collect data to customize the customer journey for their clients.
Customer intimacy becomes imperative and, in order to achieve it, those who are in the winner's circle must gather data at different stages of the customer journey. With this, they can then figure out how to visualize and make sense of such information.
Speed and customization are transforming operations in every department, also thanks to the advent of Artificial Intelligence (AI), and Machine Learning (ML). Operations are more targeted, more focused, more intricate, and faster. Additionally, decision making processes for digital leaders has become fully data-driven.
This requires businesses to become extremely agile and introduce an awful amount of new software to create an ecosystem that enables transformation with integrations and data centralization.
One of the major issues facing 52% of businesses is connected to legacy problems.
Specifically, employees are often too reluctant to abandon familiar software and learn new applications. They also have to deal with frequent updates in the User interface (UI), which are connected to the rapid cycles of SaaS applications and their fast-paced, recurring, new releases.
Business requirements continuously change and software quickly adapts to the evolving needs of consumers. This then forces companies to cyclically train, rather retrain, their employees on a growing software stack and revised processes.
The High Costs of Digitalization
Onboarding new staff members becomes challenging while training existing employees links to high direct costs (connected to the training sessions) and indirect costs (lack of productivity due to stand-still time).
Software training courses often present problems connected to the learning curve and the fact that we tend to quickly forget most of the information we absorb in a single session.
Ultimately, firms have to invest in training material (such as handbooks or video tutorials) which is costly to produce and to maintain (since it has to be updated with every new software release).
According to the Association for Talent Development's 2017 State of the Industry Report, the average training costs per employee amounted to $1,273 in 2016 (up from $1,252 in 2015 and $1,229 in 2014).
Following the principle 'adapt or perish', falling behind in the era of digital transformation  means certain extinction.
But, having to constantly fight internal resistance and bring employees up to speed leads to very high costs.
On-Screen, Interactive Software Guidance to Automate Training and accelerate Software Adoption
The simple solution to the problem is software that explains itself to the users.
Exactly as cars nowadays come with an embedded navigation system that directs the driver to their destination, software now comes with on-screen, interactive guides that show users how to accomplish tasks step-by-step in real time and within the very same interface they work in.
The best way to solve problems connected to inefficiencies and resilience to digital transformation seems to be bypassing the whole learning process and enabling people to interact with brand new applications, without any training for the in-app guidance.
Userlane's technology is revolutionizing the enterprise world with its on-screen, interactive walkthroughs that allow everyone to use any software any without formal training, handbooks, or video tutorials.
Userlane is basically a navigation system for software that can be implemented in any browser-based application.
Since introducing new applications is a necessity, this process needs to be facilitated through automation to allow companies to enter the era of digital disruption effortlessly.
While companies can cut costs connected to training and maintenance of learning material, they also profit from increased productivity since staff onboarding occurs automatically and simultaneously within the software itself.
Each and every employee becomes fully operative with every new piece of software from day one, without any formal onboarding.
When employees feel insecure about a specific task or process, they don't need to abandon the platform they're working on to look for help.
Instead, an on-screen virtual assistant is always present in the system which allows them to recall guides that support them to accomplish tasks.
On-screen, interactive guides facilitate the process of digitization by creating immediate software adoption and allow companies to save between 50% to 80% on training costs, reduce training time by 52%, therefore dramatically increasing productivity.
A great customer experience derives from a great employee experience. This  is why companies employing CX thinkers have 60% more engaged employees. Eliminating frustration and uncertainties connected to software adoption facilitates these better working conditions that engaged employees enjoy.
Additionally, on-screen guidance expands the pool of candidates companies can hire from, since being familiar with a specific software solution is not a vital requirement anymore. Now,  candidates who were once expected to interact with several software solutions can now rely on automated onboarding and guidance for rapid skill development.
The mismatch between market and expectations also impacts employers. According to Forrester, 32% of companies state that recruiting employees with the appropriate digital skills is their biggest barrier to digital transformation.
On-screen software guidance is disrupting the way we approach software (the same way GPS disrupted the way we drive around an unknown city) by tackling problems connected to:
Skill development

Productivity

Software adoption

Resilience to change
Userlane allows companies to accelerate onboarding and simplify software adoption while fighting against resilience to change. Employees can be trained directly within the applications they use with in-app, on-screen guidance.
This process reduces frustration and enhances the employee's experience who will always receive step-by-step guidance anytime they seem to have forgotten how to perform a specific task.
New to Userlane? Take a step in your software adoption journey and join the pool of our happy customers.
About the author:
The Userlane team brings you digital adoption insights, product updates, and plenty of onboarding and engagement advice for user-centric businesses.