Digital Transformation and Digital Adoption
A human centric approach to HCM implementation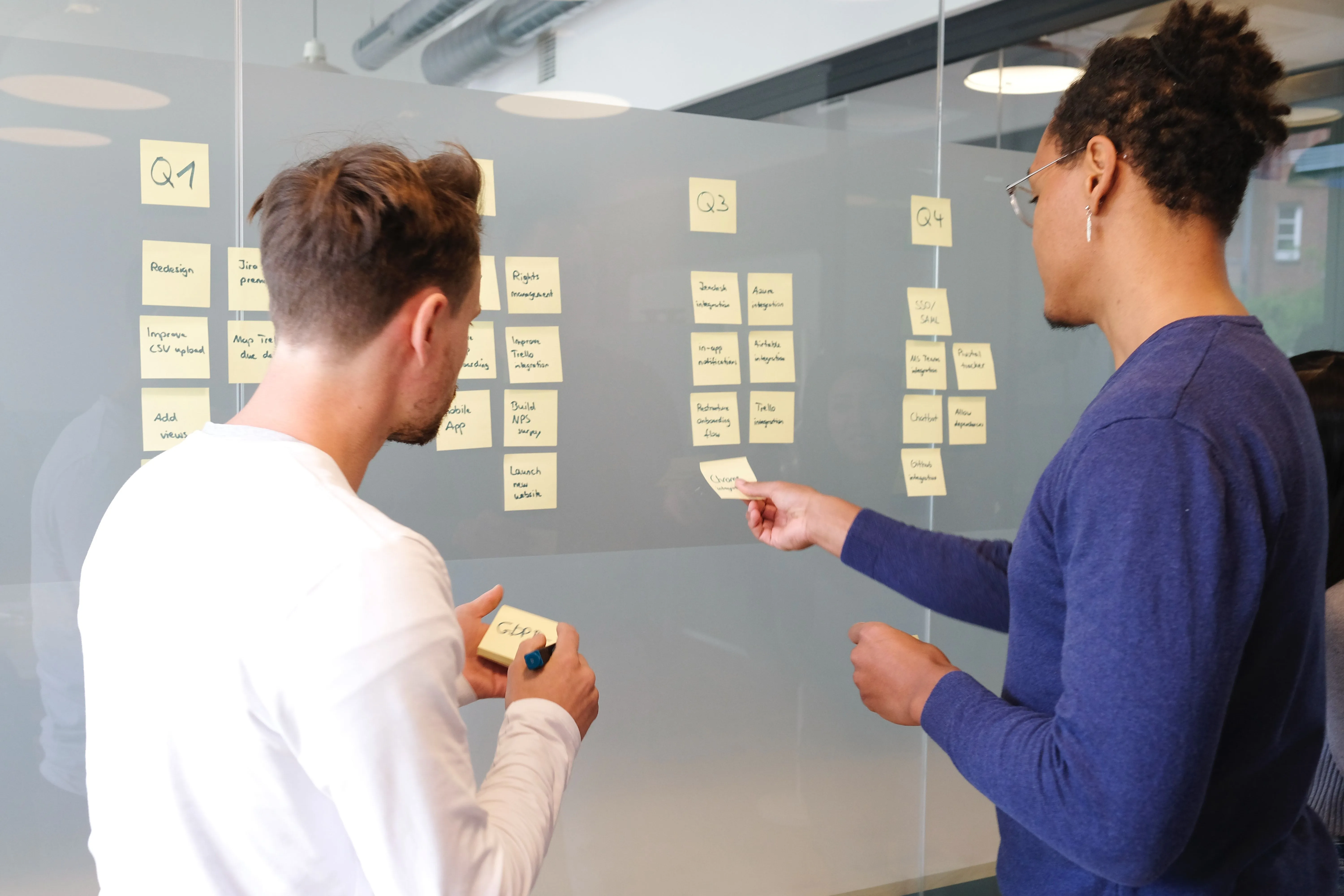 by Team Userlane
2 years ago
・
5 mins.
As we have seen in the shift of the HR function in recent years, to a more people focussed role, the implementation of technology also needs to take a human centric approach and put employee experience at the core of decision making. 
We explored this topic in our latest webinar with Ben Whitter, best-selling author of 'Employee Experience' and widely noted expert on HR, as well as HR consultants from Wahler HR, Elisabeth Jahl and Georgina Frölichsthal. You can watch the webinar here, or we've summarized our experts' take on best practices for ensuring successful digital adoption of HCM software
---
1. Employee experience
Remember end users are just humans. The experience of the employee should be at the heart of your approach. From an early stage consider the following:
Keep lines of communication open
Know your audiences real pain points 
Listen to concerns and feedback
"We need to question the foundations of why we are embedding a new technology or software, and whether it adds massive value to the employee experience. Employee experience is about the outcomes that people are delivering from their work and work life – is it about creating a seamless digital experience that enables them to deliver their very best performance and fulfil their potential."

Ben Whitter
"Human centricity is really important, you don't want to just select a software because it has great functionalities, it needs to address the organizations demands and therefore the demands of the people using it. It is no longer just HR using the software, but rather the whole company, so there needs to be widespread adoption and engagement with any new technology for it to be deemed successful"

Georgina Frölichsthal
---
2. Experience the change
Practice co-creation with employees to create high impact experiences and projects that are important to people AND the company. This can help generate:
An openness to change
A view of where there's a need for behavioural change
Employee understanding of benefits for themselves
Employees feel they have an active role in shaping the future of HR
"By conducting a stakeholder analysis in the beginning you can highlight the needs of the different stakeholders, and understand how they would like to be involved in the process. Additionally, involving the most important stakeholders in a core project team results in an alignment on the end goal and employees feel like they have a role in shaping what the HR function looks like. Keep stakeholders involved so they have realistic and positive expectations of what the technology will bring to their role"

Georgina Frölichsthal
"A lot of companies are held back because they aren't listening to employees enough when they consult on new technologies and platforms. Going out to the front line and asking 'what would make work better and easier for you?' is going to steer the ship in the right direction and result in an implementation that is shaped towards users."

Ben Whitter
---
3. Learn and grow
Scale and deepen learnings into the organization by measuring success based on adoption and engagement. Support these learnings with:
Celebrating successes along the way
Getting people to talk about the positive outcomes
Measuring engagement and employee experience
"There are three main things to keep in mind through the implementation journey to ensure you learn and grow. You should allow communication to flow two ways, and so any concerns voiced from employees can be tackled. Keep stakeholders involved so you can understand if the technology meets their needs and is easy to use. And finally, make sure they feel supported and know that any fears they may have will be addressed."

Georgina Frölichsthal
"Immerse employees in the change and the experience of the new technology, by showing them the benefits and helping them realise the benefits of using the new software or platform."

Ben Whitter
---
4. On-going support
Give users the confidence that they'll be supported throughout their adoption journey. Digital Adoption Platforms (DAPs) can give people the confidence that they'll be able to handle the change. That no one will be left behind. How a DAP can help:: 
Navigation – provide users with interactive guides to make any task or process simple
Monitor – detailed analytics on how well software is being accepted and where users struggle 
Engage – update users when there are new features or announcements
Support – offer 24/7 support, and access to support content from existing knowledge bases
"Change is a constant thing. We need to not just consider the introduction of new technology but new functionalities and updates that are continuously being released. At Userlane we are creating a DAP that gives people the confidence that they will be able to handle any digital change and feel supported in adapting to it. Userlane provides guides that show the practicalities of a software, but it is also a communication tool so users can understand what has changed and why."

Felix Eichler
"A Digital Adoption platform allows you to design interactive guides dependent on the user's needs. They know that when using any new software, they have continuous on-hand support to help with any issues they may run into. There is no longer a need for extensive training material, but rather an automated version that is user specific."

Elisabeth Jahl
New to Userlane? Take a step in your software adoption journey and join the pool of our happy customers.
About the author:
The Userlane team brings you digital adoption insights, product updates, and plenty of onboarding and engagement advice for user-centric businesses.