Digital Transformation and Digital Adoption
Why Your SaaS Product Needs a DAP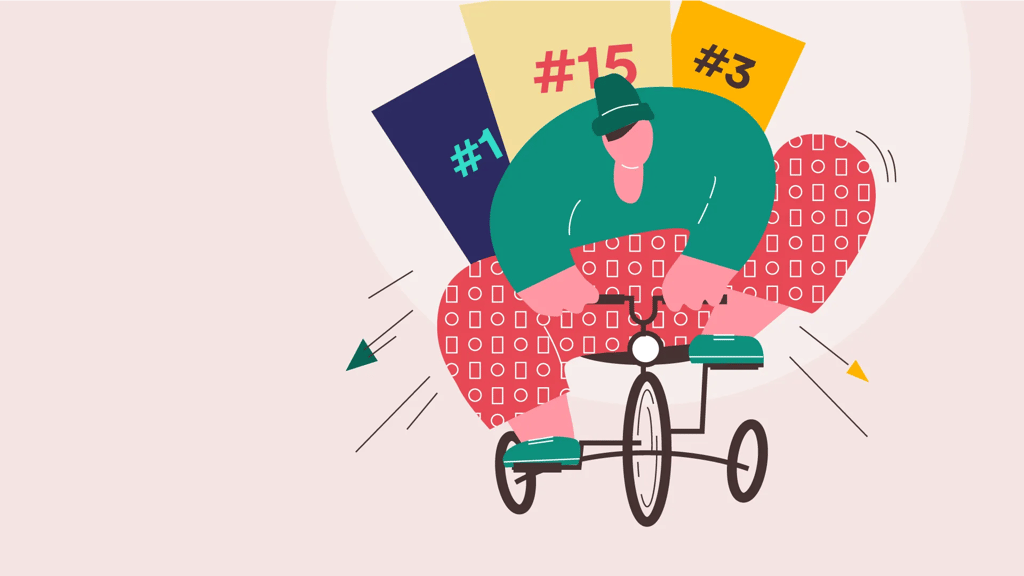 by Team Userlane
4 years ago
・
4 min.
Wondering why you should implement user guidance in your software? Asking yourself why you should choose Userlane?  Here's a list of 15 reasons why you need to test our software adoption platform today (+ a bonus 16th point you really need to check out!  😉 )
So, let's get to it.
Your product needs Userlane because…
1. You want your users to achieve all their goals in no time 
The sooner a user achieves results in your product, the sooner they will reach that famous "aha moment" when they discover the real value of your solution. Achieving goals immediately after signing up dramatically impacts engagement as your users see that it's worth their while to explore your solution.
2. You want your trial users to become loyal customers
A quick and successful onboarding that immediately leads to results is the best way to start a relationship with your users. And this has an instantaneous effect on churn, sky-rocketing trial-to-paid conversion. Statistics show that D1, D2, and W1 engagement is crucial for your conversion rate. If users achieve their goals within the first 48 hours after signing up, they're 3X more likely to become paying customers.
3. You want to develop long-lasting relationships with your customers
The first impression counts. A lot! The way you welcome your users sets the mood for the entire relationship with your brand. It's really hard to recover from a bad first experience. A great in-product user experience sets the stage for a long-lasting relationship with your customers and boosts your retention rate.
4. You want your users to fall in love with your solution
What's better than getting feedback that your users can't get enough of your product? But in order to get to that point, you need to show the advantages of using your product right from the start.  
You can add speech bubbles, images, and videos to each step of an onboarding walkthrough. This way, you can push users to quickly discover the core features of your product and present them in the best light using your own words – it's almost like giving a demo in a one-on-one meeting!
"Userlane helped us reduce time-to-value by more than 70%"  Nikbin Rohany CEO, Shore
5. You want to create a stimulating exploration journey for your users
People love missions and adventures. With Userlane, you can create the perfect onboarding journey with checklists that steer users step-by-step through the ideal discovery journey for your product and its main features – all while they set up their account in real time.
With Userlane, users can be guided through the functionalities' jungle and our complete user guidance can be covered. That's a huge benefit and I would love to have that in any software. – Kay Ackermann, Co-Founder and Head of BD HR Lab
6. You want every user to feel special
Ever software user is different, and they want to be treated like so! With Userlane, you can segment accounts and create personalized journeys for different trial-users or existing customer tiers. You can tailor your walkthroughs and communication based on context, behavior, and account information. This all makes your one-to-many communication strategy feel as though it's an intriguing one-to-one conversation.
7. You want to proactively support your users
Once a user reaches out via live chat or email it's too late. They're already experiencing a problem. Prevent support requests by providing constant performance support with your on-screen virtual assistant. Your users will always receive the support they need to accomplish tasks on-demand based on their goals and will be guided step-by-step to success. Like the good ol' Clippy…but way less annoying!
8. You want a team of experts around you
The fact that your own team knows how your product works is essential. How can you market or sell your solution without being properly trained on it? How can you support your users and lead them to success if you don't know your application like the back of your hand?
Userlane can be used to onboard and train your own team in your very own product!
9. You want the entire world to use your product
To drive product adoption, you need users to fully understand the value of your solution. Additionally, you need to push feature adoption and create a smooth UX that leads to higher engagement, activation, and ultimately adoption.
User guidance allows you to drive user adoption by removing any form of uncertainty, delay, or frustration.
10. You want to provide the best customer support experience
As mentioned, Userlane reduces the amount of support tickets you receive. But say somebody still can't complete a certain task? How would you guide them through the process? Instructions? Video? Call?
With Userlane, you can send walkthroughs via live chat or email (using a simple hyperlink) to support your user as if you were sitting right there next to them.
11. You want your users to be self-sufficient in your software
With Userlane, you can provide a super high-touch onboarding experience with automation. A dream come true! This fosters efficient self-service processes, which is pretty ideal if you want to grow and scale.
Userlane made it possible to give users a comprehensive insight into our software solution. – Maria Kuhn, Product Manager, Eos Group
12. You want to be sure you achieve your own goals and KPIs
Why is it scary to try a new software solution? Because you have to invest time in setting it up and implementing it without knowing if it's going to yield results for you.
When working with Userlane, you'll be guided by our customer success team. You'll set specific goals and KPIs and we'll make sure you reach your target!
13. You want to provide first-class service without breaking the bank
With Userlane, you can automatically provide personalized step-by-step guidance to every user as if you, yourself, were showing them how to use your software. Plus, you can offer continuous performance support without being forced to add multiple touchpoints across the customer journey. High-touch service without additional costs!
Staying competitive means constantly implementing new technologies. Userlane makes this constant change effortless and gets your staff onboarded without any friction.- David Pfluegl, Emrick
14. You want to show what your software can do, not tell users about it
As the old adage goes: "Show, don't tell!" Your users can't fall in love with your solution by reading a pdf, watching a video, or reading the copy on your site. Let them achieve results in your product with interactive step-by-step guidance and gauge the value of your solution while accomplishing tasks in real time! This leads to high engagement and immediate user activation. Winning!
15. You want your users to have a great time in your software
All in all, the only reason why your customers choose to work with you is because of the user experience you offer.
Userlane allows you to create a kick-ass UX that removes every obstacle between your users and the results they want to achieve.
Bonus Reason: Your Product Needs Userlane Because You Want Your Software to Adapt to Your Users and Not the Other Way Around
Software is meant to support us and enable us to achieve our goals. There's no reason why your users should adapt to your software and invest time in trying to understand how it works.
We all have different backgrounds and our experiences shape our expectations. But we can't demand that users adapt their expectations to our own UI design.
Your users deserve software that adapts to their needs and leads them to success!
New to Userlane? Take a step in your software adoption journey and join the pool of our happy customers.
About the author:
The Userlane team brings you digital adoption insights, product updates, and plenty of onboarding and engagement advice for user-centric businesses.